FIRST GENIE® SX-180 BOOM LIFTS DELIVERED FOR RENTAL IN EUROPE, MIDDLE EAST AND SOUTH AFRICA-Taking customers higher with excellent rental rates for fast return on investment
11 July 2014
GRANTHAM, UK  (10 July, 2014) –  Marking a premiere for machines in this category, Genie is proud to announce the delivery of its cutting-edge Genie® SX-180 super boom lifts - one of the tallest models of its kind in the world - to leading rental customers in Sweden, Dubai, Abu Dhabi, South Africa, Germany and the UK this summer between July and August. Orders for further units are currently in preparation for shipment to customers across Europe, the Middle East, Africa and Russia (EMEAR).
For its new owners, in addition to providing outstanding height and outreach capabilities, the self-propelled telescopic Genie SX-180 super boom lift was chosen for a combination of market-leading benefits that make this particular telescopic boom lift model a better alternative to truck mounted booms, cranes and other boom lift units. To this effect, the company's customers are expecting the SX-180 boom lift to open doors to new business opportunities with high rental rates for fast return on investment.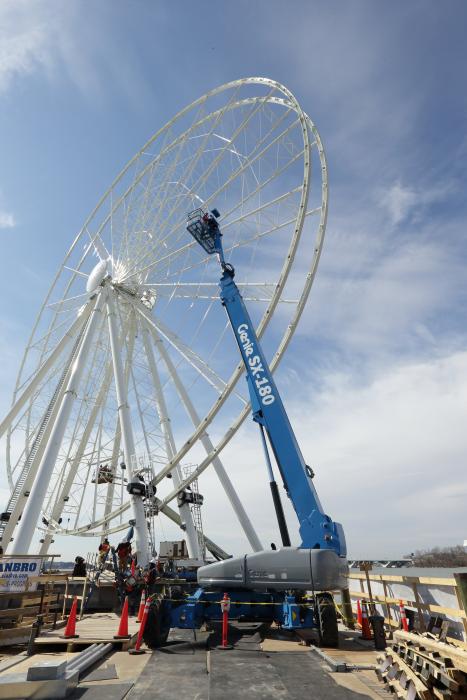 "When we designed the Genie SX-180 super boom lift, we wanted to provide our customers with a solution both capable of meeting the needs of end-users operating in today's increasingly challenging industrial, construction and maintenance sectors, in addition to being rapidly profitable to our rental customers," says Carlo Forini, Director of Business Development & Product Management, Terex Aerial Platforms for EMEAR. "The result is a machine that combines impressive capabilities with unique design features that offer the versatility our customers need. This lift handles a wide range of extreme access and high-precision tasks that will rapidly benefit the profitability and growth of our customers' respective businesses."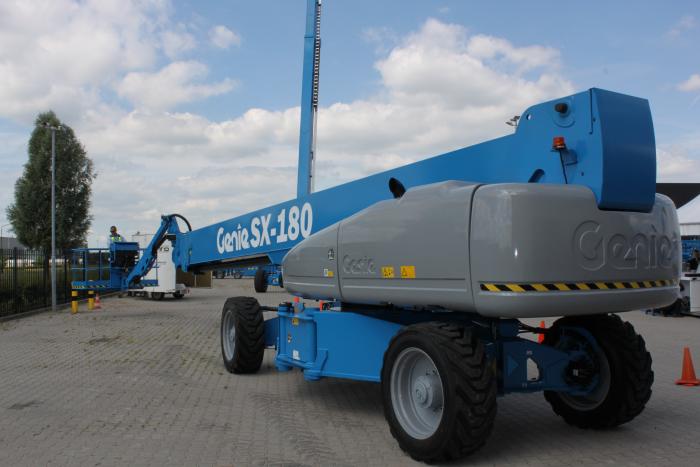 Efficient, versatile, compact, and smooth and precise to operate, the SX-180 boom lift is effectively designed to suit today's highest access applications, and much more. Providing a maximum working height of 56.85 m (186 ft) – the equivalent of nearly 20 floors, and a maximum horizontal reach of 24.4 m (80 ft), the SX-180 boom lift notably delivers a large working envelope that provides the flexibility required to handle an impressively broad range of tasks currently inaccessible by other lifting and access equipment.
Among the unique design features that make the SX-180 boom lift so versatile, the compact Genie XChassis™ system, with axles that extend or retract within approximately one minute, combine necessary stability in a machine profile narrow enough for transport on a standard trailer. Stowed dimensions are 3.05m (10 ft) in height, 2.5 m (8 ft 2 in) in width and 12.98 m (42 ft 7 in) in length, for a total machine weight of 24,948 kg (55,000 lbs). As a result the SX-180 boom lift can go from one job to the next, without the need for over-width or over-height permits, which enables rental companies to make manoeuvres in town during the day instead of organizing transfers during the night. Upon delivery, the SX-180 boom lift is fast to set-up and intuitive to operate while leaving room for traffic to circulate even in urban areas where access is limited and operating space is tight.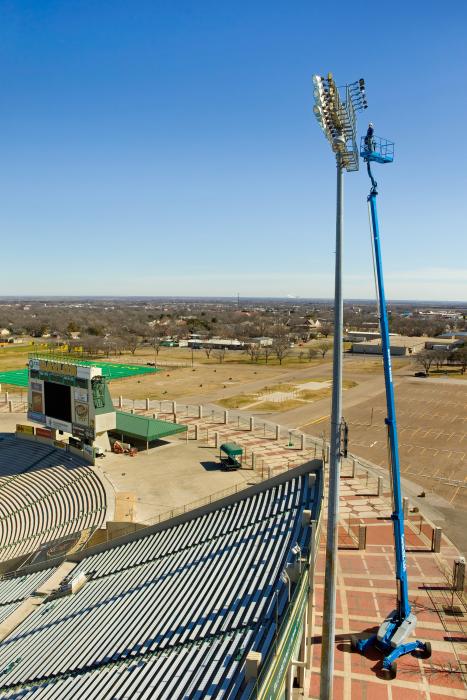 Combining proportional boom controls, a platform rotation of 160° and 360° continuous turntable rotation to further enhance precision of access at extreme heights, the SX-180 boom lift also includes a 3.05m (10 ft) rotating jib offering 285.5 m³ (10,082 ft³) of working area, 135° vertical and 60° horizontal positioning to place workers and their gear exactly where they are needed.
On the job, in addition to its boom that telescopes from ground level to full height in less than five minutes, the SX-180 boom lift also provides the benefit of being drive enabled at full height to save operators time when making adjustments for increased productivity. The Genie SX-180 super boom lift is completed with a generously proportioned 2.44 m (8 ft) by 0.91 m (3 ft) work platform providing a capacity of up to 340 kg (750 lb).