16 November 2023, 09:30
Case IH unveils eleven new high-powered Quadtrac and Steiger tractor models, featuring industry-leading horsepower and advanced AFS Connect data management technology.

The new tractors offer a peak horsepower range of 467 to 699, with engine upgrades that improve response time by up to 35% and maintain long service intervals.

Enhanced operator comfort with a redesigned cab, increased visibility, and a premium sound system, aiming to reduce fatigue during extended field operations.

The tractors come with a 5-year telematics subscription and feature AFS Connect for improved fuel efficiency, environmental responsibility, and reduced operational costs.

Upgraded technology includes options for a second AFS Pro 1200 display for dual in-cab management, AFS AccuSync machine coordination, and AFS AccuTurn auto-guidance capabilities.

The new Quadtrac AFS Connect 475 to 645 and Steiger AFS Connect 425 to 645 tractors are now available through Case IH dealerships in the Middle East and Africa.
Quadtrac 475 to 645 and Steiger 425 to 645 tractors expand on industry-leading performance with new power, comfort and data management upgrades. 
Case IH's line-up of Quadtrac AFS Connect™ and Steiger AFS Connect series tractors now boasts eleven all-new high-powered models to tackle the toughest challenges for large scale arable farmers and contractors. The new models all feature greater horsepower, the highest of any articulated tractor in the industry, as well as an exceptional cab and AFS Connect data management technology, including a 5-year telematics subscription to deliver top efficiency and high-tech functionality. Taken together, these enhancements offer proven dependability while reinforcing the strength, simplicity and customisability that make the line-up capable of handling all operational tasks for multiple applications.
"For generations, Quadtrac and Steiger tractors have been a household name thanks to their power, efficiency and reliability," said David Mckeown, Case IH Product Marketing Manager. "These new models will provide more muscle, torque, fuel efficiency and comfort, while giving operators more options for seamlessly tracking, sharing and managing data with confidence."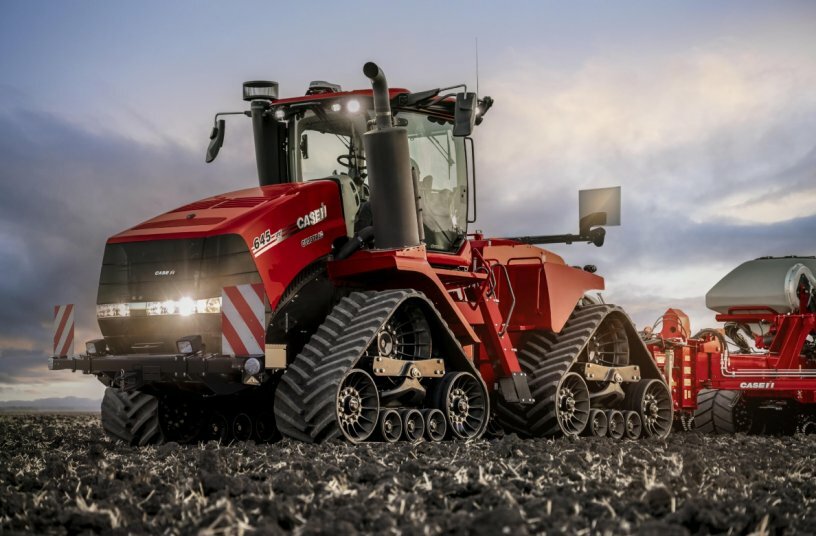 New maximum horsepower
With an industry-leading peak horsepower range of 467 to 699, the new Quadtrac and Steiger tractors boast all-new engine upgrades that improve engine response time up to 35% while maintaining long service intervals. An updated fuel system with next generation fuel injection, along with a new fuel lift pump, improve and simplify fuel supply routing, while cooling and ventilation enhancements allow for efficiency at any horsepower. At the same time, AFS Connect as standard offers lower emissions, by optimising fuel use and eliminating overlaps, helping operators remain environmentally responsible while maximising uptime and reducing operational costs.
The engine updates come with a proven PowerDrive powershift transmission with Automated Productivity Management (APM), an industry leader in mechanical power and a perfect fit for tasks such as tillage and continuous high draft loads.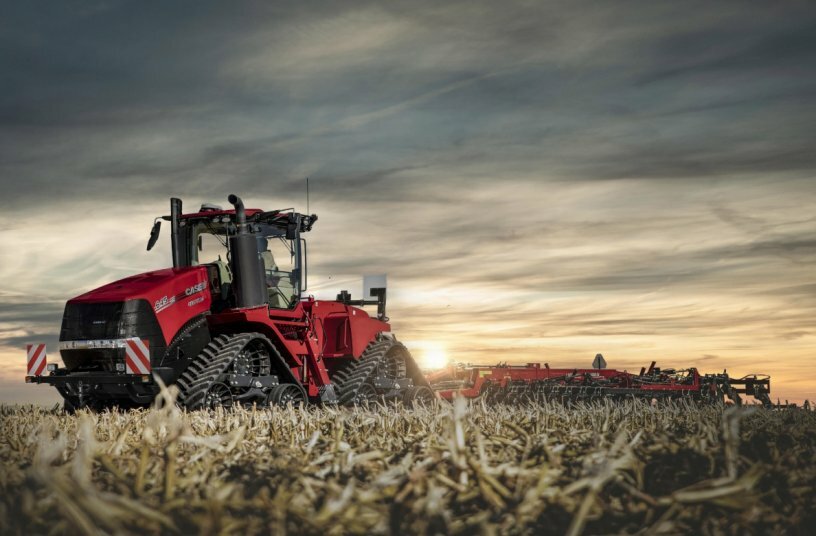 Gold-standard cab both inside and out
Case IH developed the 2024 Quadtrac and Steiger tractors not only for high horsepower but also for greater operator ease and convenience. With numerous upgrades to the exterior, visibility and cab interior, these new models will make long field days less demanding. "We know that extended time out in the field takes a toll on operators," Mckeown said. "That's why we've prioritised these upgrades, because we know in-cab convenience is just as important as in-field productivity." Visibility for night working has leapt forward too with the top level of lighting boosted 66%, plus an additional two front work lights, improving both productivity and the operator experience.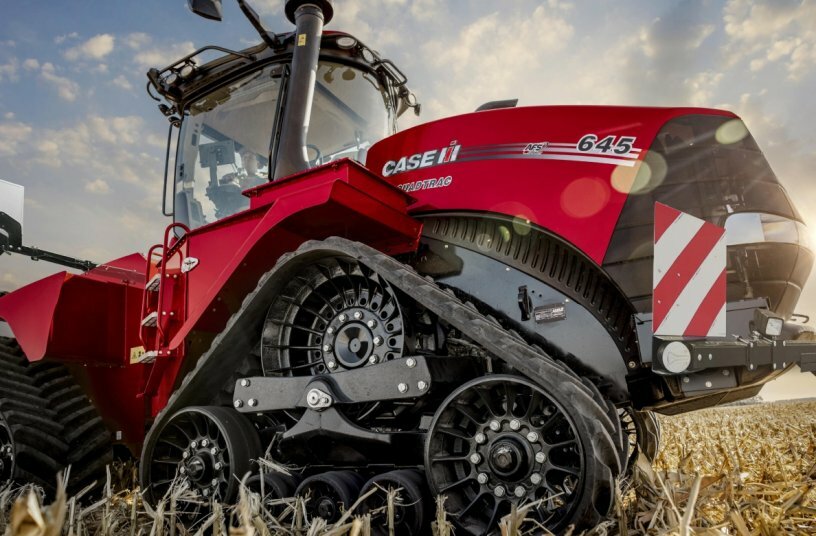 The full list of cab updates include:
New rooftop design with roof work light options

Integrated overhead grab rails for operator security

A new premium sound option, with an amplifier, tweeters, and 6.5-inch subwoofer

New front and upper-roof side RAM mounts for easier display mounting

Additional front console storage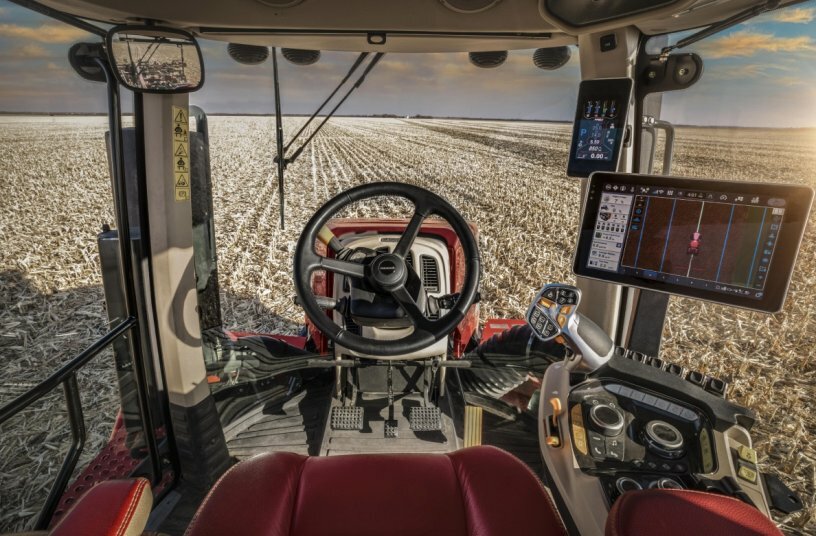 Technology implementation improves in-field performance
From remote monitoring to seamless data transferring, AFS Connect systems have set a new standard for connectivity and productivity. Now, new model upgrades have improved performance further, providing more efficiency across a variety of applications. For instance, Quadtrac and Steiger tractors can now have a second AFS Pro 1200 display for dual display in-cab management to allow operators to view and monitor separate ISOBUS implements, such as seed drills, fertiliser bars and air drills, simultaneously across the interface. Models can also be equipped with AFS AccuSync machine coordination and AFS AccuTurn technology, providing one-button push turns and enhanced auto-guidance capabilities, to create more efficient operations during long field days.
The new Quadtrac AFS Connect 475 to 645 tractors and Steiger AFS Connect wheeled versions 425 to 645 are now available from Case IH dealerships across Middle East and African countries.
Source: Case IH