ZF Friedrichshafen AG: industry news, company information, media
ZF is a global technology company and supplies intelligent system solutions for industrial technology, passenger cars and commercial vehicles, enabling the next generation of mobility. Industrial Technology is the division where ZF bundles its activities for "Off-Road" applications. Amongst others, it comprises the development and production of transmissions and axles for agricultural and construction machinery as well as driveline technology for material handling systems, rail and special vehicles. Guided by its Vision Zero, the company strives to achieve a world of mobility without local emissions, accidents and technical failures.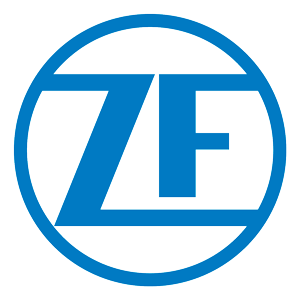 Latest news from ZF Friedrichshafen AG
More ZF Friedrichshafen AG news
Product overview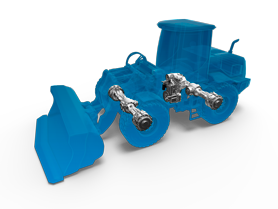 Construction Machinery Systems
As a systems supplier, ZF develops and manufactures driveline systems and axles as well as advanced software functions for a wide range of construction vehicles. The focus is on reducing consumption and emissions, increasing productivity, driving comfort and safety as well as increasing the ease of operation and reducing noise.
Agricultural Machinery Systems
Depending on operation and application type, ZF supplies tailor-made transmission and driveline solutions for tractors and combine harvesters. We design and develop products which contribute to higher productivity in daily use on farmland, grassland and on the road. In this respect reliability, economic efficiency, environmental compatibility and a long service life have the highest priority.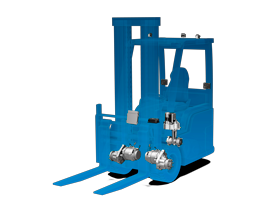 Material Handling Systems
ZF offers advanced driving solutions for Diesel and electric forklifts (ITA classes 1-5) and in this field is a true innovation leader. The results of our many years´ experience in transmission, axle and software development are significant fuel savings and efficiency increases.
Contact
ZF Friedrichshafen AG
88038 Friedrichshafen
Germany
Phone +49 7541 77-0
Fax +49 7541 77-908000
www.zf.com