Artesa: Introduction of the start-up
Simple. Everything. At a glance.
We, Artesa GmbH, are a young IT company based in Rostock. Our intuitive, cloud-based software Artesa supports small and large craft businesses in workshop and assembly planning. Too much disorganised communication, time-consuming planning changes, confusing Excel spreadsheets and printed work sheets should no longer be part of everyday life when planning orders and workload for employees. With our software and mobile app, orders can be planned and executed clearly and transparently - from workshop to assembly, from scheduling to documentation and time recording. We create orderly communication within all areas, a transparent overview of the order situation and possible bottlenecks, as well as a central source for order-related information exchange.
The first steps of our company emerged in 2017 from a cooperation between a northern German stair construction company, Treppenbau Plath GmbH from Wismar, and the Fraunhofer Institute for Large Structures in Production Engineering (IGP) from Rostock. After the successful joint project, we decided in 2021 to create an independent start-up from the idea and the first prototype. With the award "Zukunftspreis Handwerk 2021" from the Schwerin Chamber of Crafts and a start-up scholarship from the Federal Ministry of Economics and Climate Protection (BMWK) behind us, we continued to develop our software together with craft enterprises from various industries and regions in Germany.
With the founding of the GmbH 2022, we expanded our team, consisting of IT experts and account managers with a craft background. Our agile company enables us to continuously develop the software, hand in hand in direct contact with the crafts businesses. We not only provide our software, but also support the installation as well as the training of the employees and carry out customer-specific adaptations, especially for interfaces to existing systems - throughout Germany and independent of the industry.
Get in touch with Artesa
Artesa GmbH
Address
Friedrich-Barnewitz-Str. 7
18119 Rostock
Germany
Email
info@artesa.de
Website
Product overview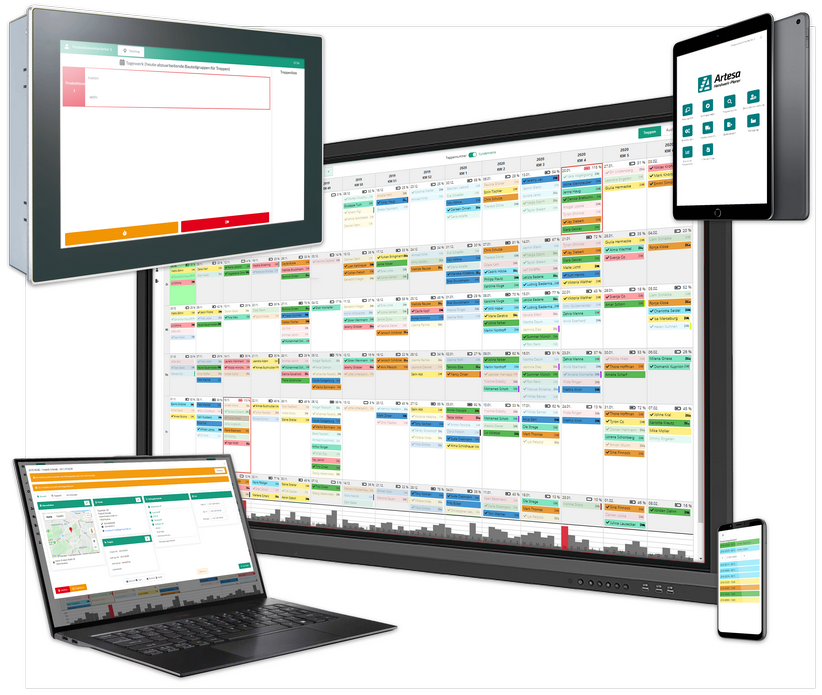 Artesa App
With Artesa, everyone knows what's going on. Our app offers a central information and communication platform along the single orders for all operational areas. Planning and execution become transparent and clear. Queries are avoided and planning changes can be made dynamically.
Contact
Artesa GmbH
Friedrich-Barnewitz-Str. 7
18119 Rostock
+49 179 6113203
info@artesa.de
www.artesa.de
Impressions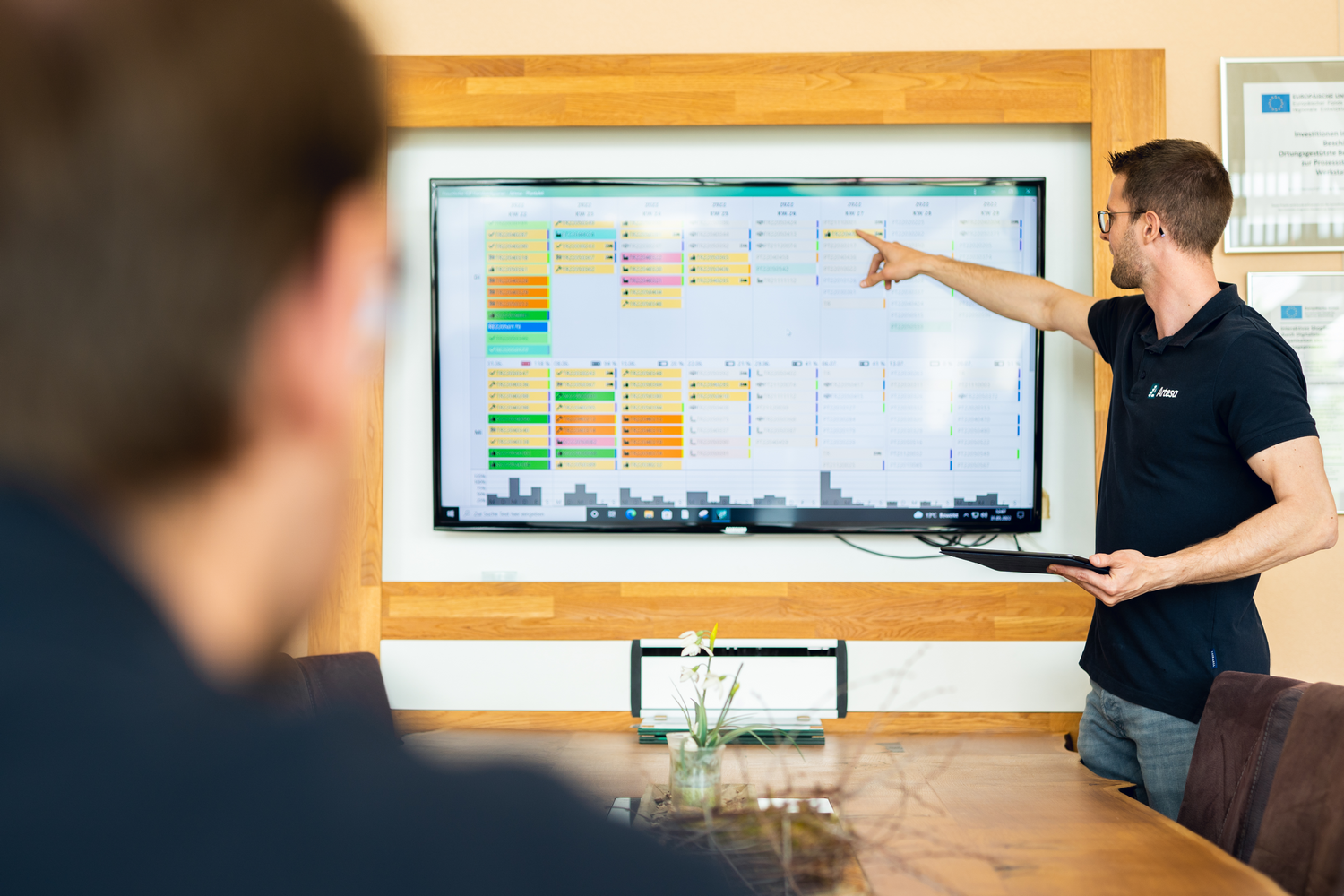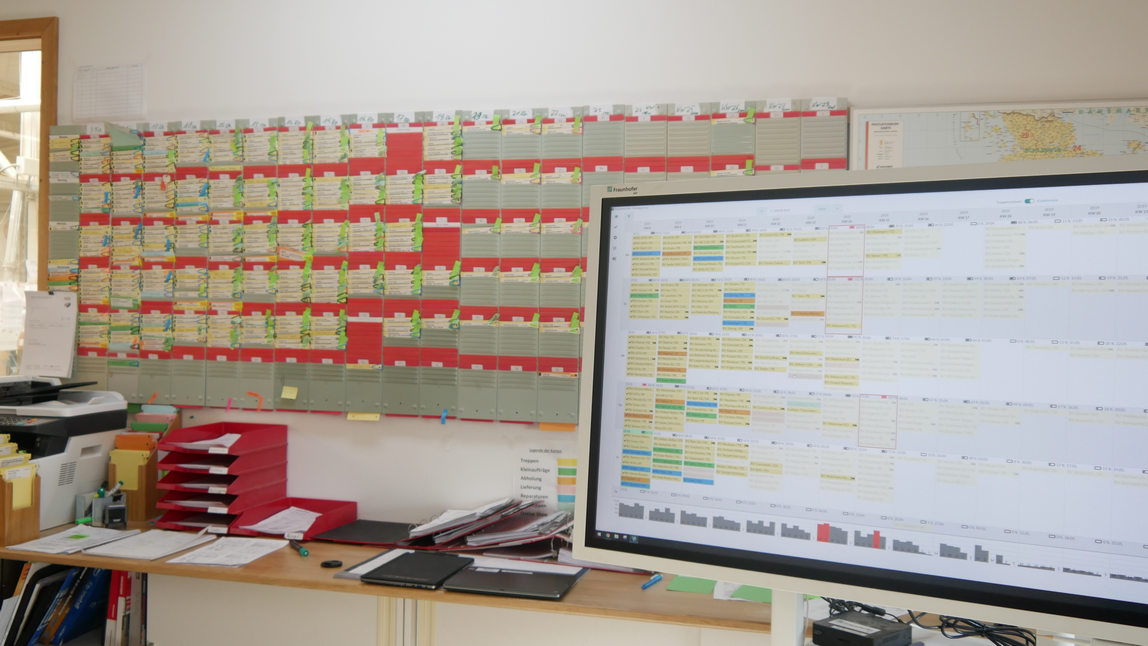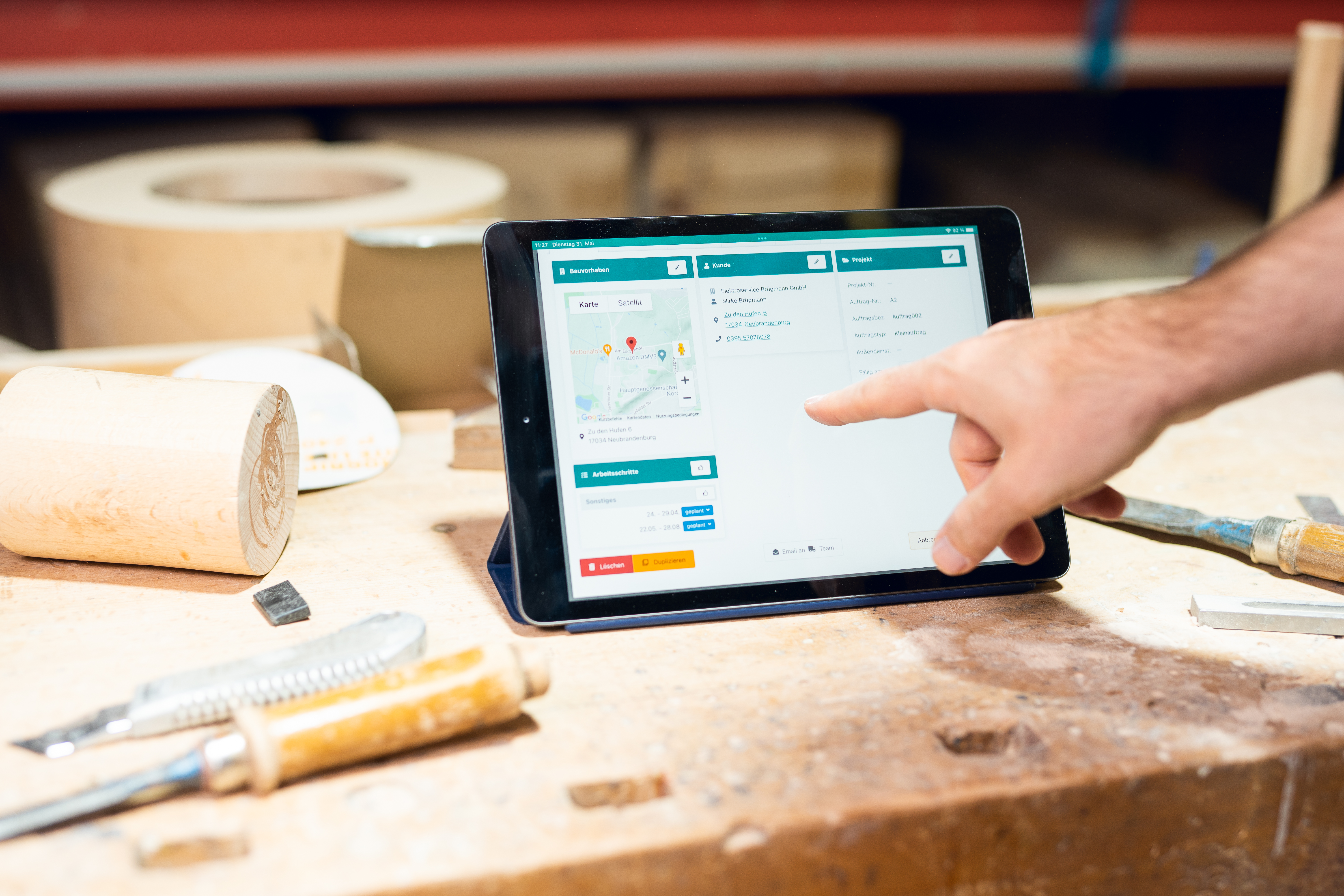 Member of