JLG supports growing demand for low-level access solutions with growing range of products
21 March 2017
JLG Industries, Inc., an Oshkosh Corporation company and a leading global manufacturer of aerial work platforms and telehandlers, showcased a wide range of low-level access solutions, including the EcoLift™ series and LiftPod® personal portable lifts, at Gold Lot booth #G3946 at CONEXPO 2017.
"With increasing frequency, our customers are looking for safe, efficient, and simple alternatives to ladders and scaffolding," said Paul Kreutzwiser, JLG Industries global category director, aerial work platforms. "The JLG® EcoLift and LiftPod products support this growing demand for low-level access solutions, offering portable, cost-effective, and environmentally friendly designs."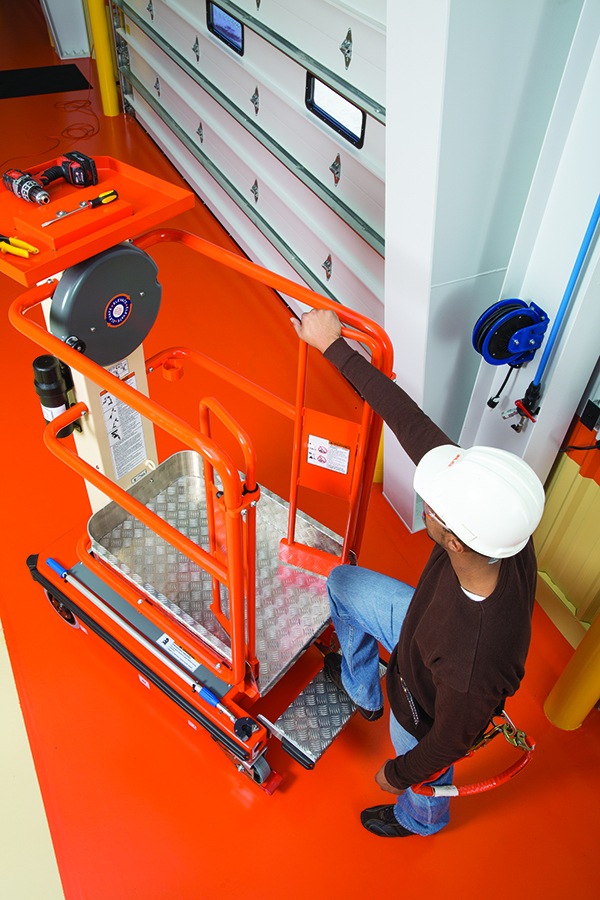 Integrated into the JLG family of products following the acquisition of Power Towers in June 2015, the EcoLift series features an innovative, power-free design, thanks to a patented stored power lift/lower system that allows for trouble-free 24/7 use. No setup time is required, and a sturdy base and automatic locking wheels let operators work confidently with both hands.
Available in two models, the EcoLift 50 and EcoLift 70 offer clean, green operation with no batteries or hydraulic oil, making them virtually maintenance-free and quiet. The machines are easy to operate, environmentally friendly, and provide working heights of 10 feet 11 inches and 13 feet 2.5 inches, respectively, by simply turning a handle to move the platform up or down. Both models are rated for a 330-pound capacity, leaving room for materials and tools to boost productivity.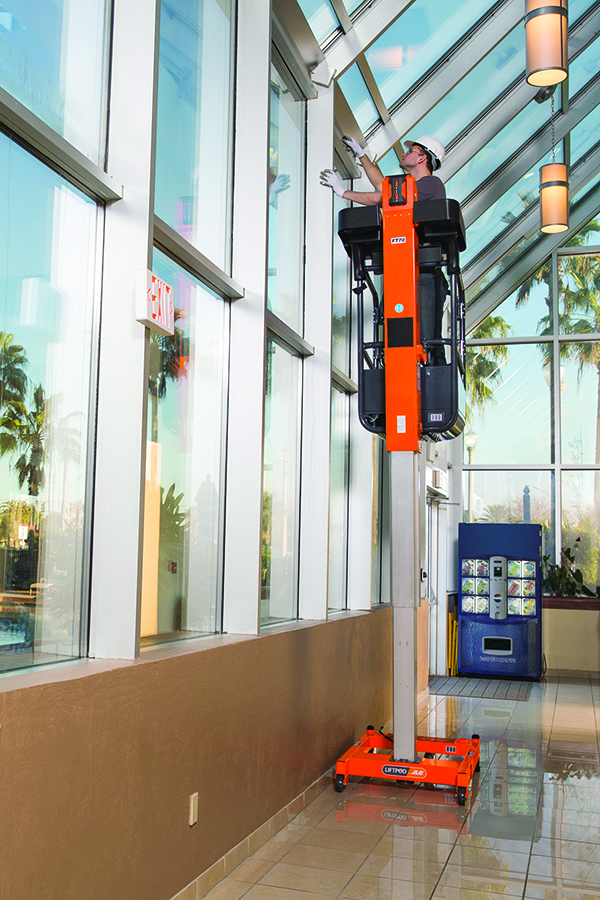 The JLG LiftPod FT70 and LiftPod FT140 personal portable lifts feature a platform capacity of 330 pounds and working heights of 13 feet 1 inch and 19 feet 6 inches, respectively. Non-marking rear wheels and a 360-degree range of motion let operators work in tight spaces without scuffing flooring surfaces. Consisting of only a few key components, the lifts allow for simple assembly and disassembly in just minutes, increasing portability between worksites. A 40V lithium-ion battery system powers the units for dependable performance.
Visitors at the booth had the opportunity to demo both the EcoLift and LiftPod products and experience firsthand how versatile and easy-to-use these solutions could be in a variety of environments and applications.