24 June 2015, 11:09
Manitowoc has officially launched the latest and best that Potain has to offer from its comprehensive range of MDT City cranes.
Unveiled this week to customers and press at an event at Manitowoc's facility in St Pierre de Chandieu, France, the new range of Potain tower cranes features Manitowoc's latest Crane Control System (CCS). The range includes the MDT 109, MDT 139, MDT 189 and MDT 219, all evolutions of previous MDT City cranes, ranging from 55 to 65 m, and hoisting capacities from 6 to 10t.
"We are at the forefront of tower crane development and our control system will demonstrate this," said Jean-Noel Daguin, SVP of Potain tower cranes. "For years we have built tower cranes that are easy to assemble, available in flexible configurations and simple to use. We are now entering a new generation of tower cranes, with the highest level performance available. Our worldwide engineering teams worked over several years to make this new crane concept a reality. Now they are better than ever, with features that surpass all performances currently available in the tower crane market."
The MDT CCS City cranes allow complex multi-crane installations by considerably reducing the height gaps and interference of cranes on work sites. The assembly, erection, transport and even maintenance times are reduced, helping to keep operating costs low. The new CCS City range will be available for delivery in late 2015.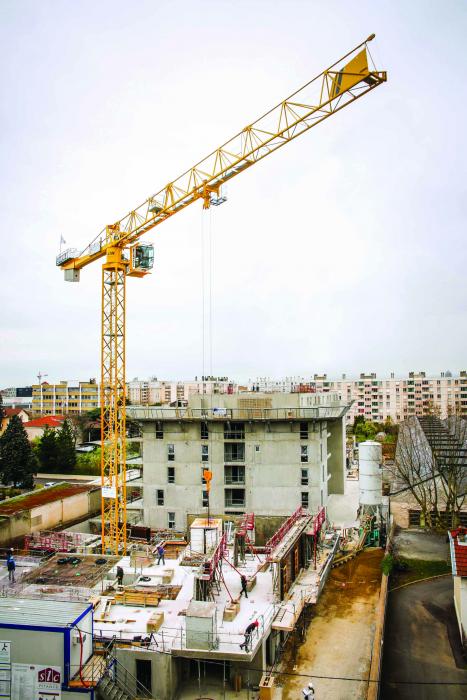 Manitowoc Crane Control System (CCS)
The new Manitowoc Crane Control System featured on the MDT CCS City range helps to get more work done faster, and with great precision. The user-friendly crane control system will be progressively installed on all new Potain tower cranes, achieving the highest level of comfort, ergonomic control, and lifting capacity.
Increased return on investment and faster commissioning
With CCS, it takes no more than 15 minutes to commission the crane on site. Setting the limit switches, load limiter and moment limiter are all done on-screen from within the cab – increasing productivity and getting the crane to work faster.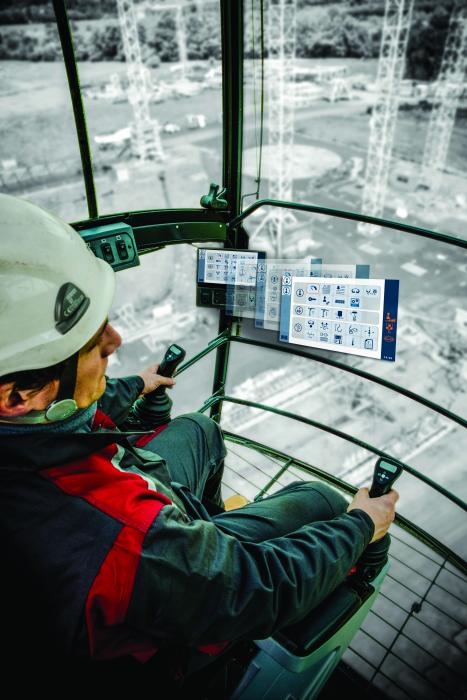 Precision, control and increased load curves
Potain's premium Ultraview Cab, now equipped with the CCS, enhances driver ergonomics and comfort and provides more precise crane control. The new Potain Plus function enables driver versatility and productivity, offering precision control and increased load curves. In the Potain Plus mode, CCS limits dynamic effects by automatically adapting speed and acceleration to further optimize the load curve.
Safety
With the new CCS, Potain tower cranes will meet or exceed applicable European safety standards. The system monitors itself in real time, ensuring proper operation of the crane, and a seat sensor prevents the crane from being operated unless the operator is present.
Standardized cabs and control systems
All Potain MDT, MD and MR range cranes will use the same cab and control systems, making them easier to commission, operate and maintain, saving time and resources, as well as simplifying training for operators and technicians. The standardized cab and sensors allow for improved efficiencies in spare parts.
Easy maintenance and monitoring
An integrated diagnostics tool offers easy monitoring of the crane settings, operations and service maintenance, saving costs and reducing downtime. The system also features a remote function, CraneSTAR Diag, allowing technicians to monitor the crane at distance in real time.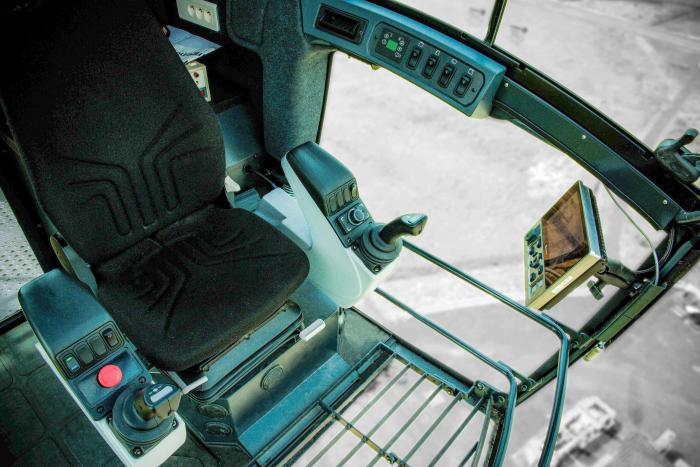 Benefits of the new MDT CCS City range:
• Fast and easy set-up – configure the crane in 15 minutes
• Increased Performance and Potain Plus functionality generates extra load chart increase
• Optimized ergonomic control – new driver control unit for enhanced ergonomics and control
• Highest safety standards in the tower crane industry
• Easy maintenance – on-screen maintenance tool and optional remote monitoring through CraneSTAR Diag
• Standardized components – easy spare parts availability