20 September 2023, 09:55
C314 mini track loader delivers job versatility with enhancements to operator experience.

29 attachment options to adapt to any project. 

New C314 mini track loader is now available for purchase at North America New Holland Construction dealerships.
New Holland Construction has announced the commercial availability of its pioneering C314 mini track loader. Tailored to meet the demands of landscape and general contractors across North America, the innovative lightweight stand-on machine is purpose-built for maneuverability across diverse job sites and is capable of seamlessly handling an extensive list of tasks, including loading, dumping and drilling. 
"The C314 mini track loader was constructed to effectively address the diverse requirements of today's contractors," says Doran Herritt, product manager for New Holland Construction North America. "Given the indispensable role of smaller profiled equipment in the landscaping sector, having this machine included in one's toolbox is paramount to help them address the specific requirements each jobsite has."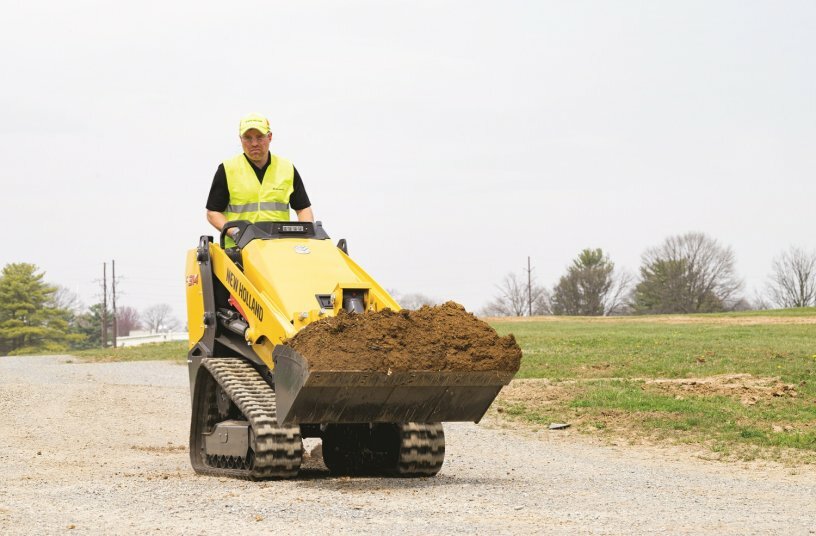 Versatility redefined: Mastering diverse projects with one machine
Powered by a 25-hp engine, the C314 mini track loader allows operators to adapt to the unique demands of each project. Its utility spans a wide spectrum of jobs, from intricately paving patios and walkways to managing vegetation debris, as well as tackling light-duty construction projects like erecting foundations and decks.
Whatever the job or task, the C314 Mini Track Loader is up for it. The machine is compatible with New Holland Construction's suite of 29 attachments due to its auxiliary flow rate of 15 gallons per minute. Its common industry interface and 14-pin electric multifunction control provide hook-up versatility with new and older attachments, including augers, trenchers, grapple buckets, rakes and more. With an appropriate rated operating capacity of 1,000-pounds (at 35 percent of tipping load) and 35 inches of working space, operators can efficiently tackle mild structural projects. These encompass tasks like laying footings for modest structures, handling fence line work and executing irrigation or drainage projects. This loader also boasts an optimal dump height of 20.1 inches for seamless loading.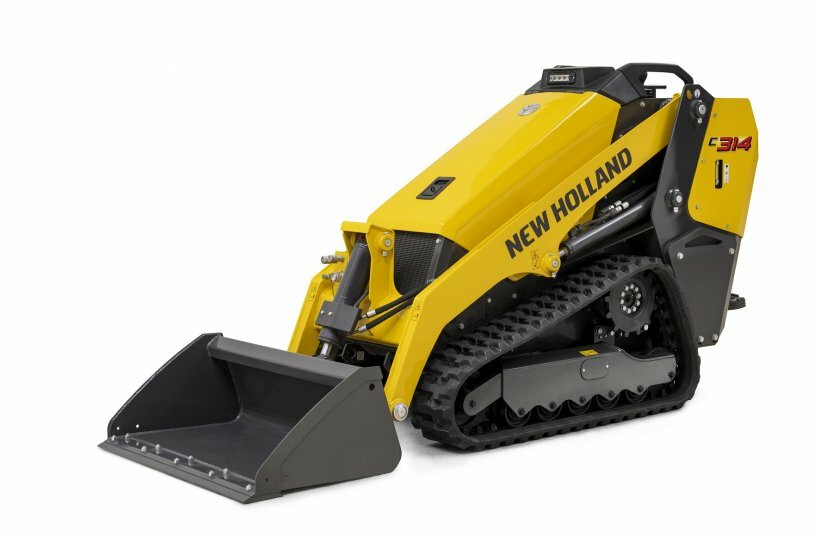 Next-level control: Distinctive ergonomics and operator positioning
One of the standout features of the C314 mini track loader is its unique operator positioning, as the operator is placed in closer proximity to the drive and motor. This innovative arrangement enhances machine control, especially considering its stand-on configuration. Operators will also experience elevated stability, thanks to being situated closer to the core of the machine. Several other features have been added to enhance the operator environment of the C314 mini track loader, including hydraulic pilot joystick control and loader and ground drive control lockout. To improve overall comfort, the machine comes equipped with a cushioned platform, hand throttle and grab handles.
"The C314 mini track loader marks the initiation of a series of novel machines joining the New Holland Construction lineup," Herritt explains. "We're immensely excited to bring to market this type of solution and deliver an exceedingly versatile machine that finds relevance in the daily operations of many contractors and landscapers alike."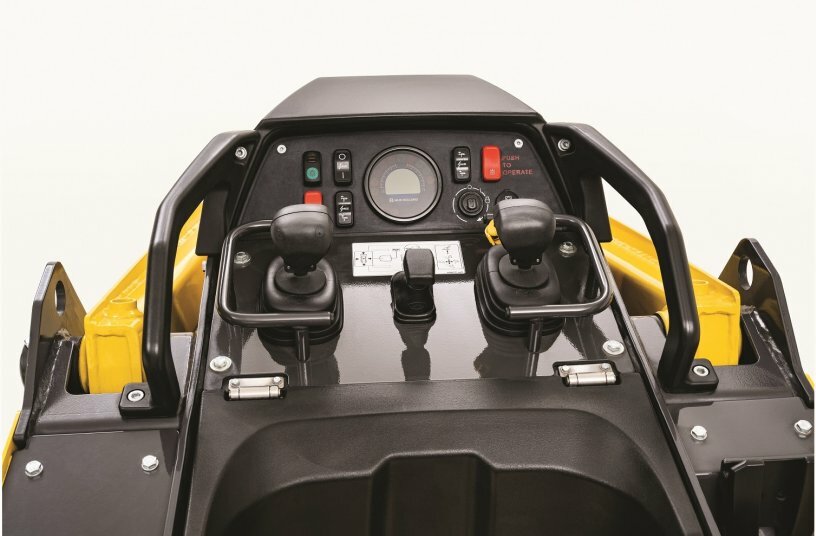 Source: New Holland Construction