25 May 2023, 10:40
The transformation in the equipment rental industry is in full swing with a strong emphasis on jobsite efficiency, sustainability and safety. Contractors demand transparency when renting equipment from rental companies and prefer suppliers that can make their lives easier. Digital solutions like "Imperto SiteShare" help equipment rental companies drive operational efficiency, stop price erosion and win deals.
RAMISHARE – POWERED BY IMPERTO SITESHARE
Ramirent is offering their solution 'RamiShare', which is based on the "Imperto SiteShare" product, as part of their digital solution suite. The solution is designed to offer shared equipment pools on construction sites that can be used by all contractors.
Ramirent together with the main contractor specifies a fixed location for the equipment pickup and return. During the construction phase, equipment demand is analyzed and adjusted taking into account inputs from the main contractor and subcontractors. This ensures that customers have easy access to tailored equipment specifically suited for their needs right at the construction site.
INCREASED SUSTAINABILITY: "The main advantage of the new system is that it is a very environmentally friendly and sustainable solution where you have almost eliminated all rental transportation in and out of the construction site and to and from the construction project," explains the manager of CC Rental in Ramirent, Lars Magne Zahl.
MINIMIZING TRANSPORTATION
RamiShare offers a significant benefit as it prioritizes environmental friendliness and sustainability, effectively minimizing the need for transportation to and from the construction site. By eliminating most of the transportation associated with rental equipment, this solution greatly reduces carbon emissions and contributes to a greener construction process.
Moreover, the solution provides a high level of flexibility and cost-efficiency for customers. They have the freedom to rent machines for specific periods, only paying for the duration they require them, rather than being charged when the equipment is not in use. This approach not only saves customers valuable time but also reduces unnecessary expenses, ensuring they have full control over their rental costs.
"Here the machines are available when they are needed, and there is no need for as many machines to do the job as before, as more people will share the same equipment," explains the CC Rental manager.
SATISFIED CONTRACTOR
Having the responsibility for overseeing the equipment, operations, and logistics of the county hall project in Bergen, Edvin Hesjedal from LAB Entreprenør AS, confirm that testing of the new solution has been exceptionally satisfactory: "I have actually worked on getting a couple of similar solutions before, at that time as an employee in the rental industry, and this is clearly the best version I have seen so far."
"We are located on a large and cramped construction site in the center of a large Norwegian city, and by using the new system, we have far fewer players to deal with and far less traffic through the construction area. This in turn means much less pollution for both the local environment and our employees, in addition to the fact that it is financially beneficial for the renters with little equipment  'downtime'. At the same time, it is a simple system to use compared to renting and delivering, and in addition, it is a safe solution as you must document that you have received training on the equipment before you can rent it," Hesjedal points out.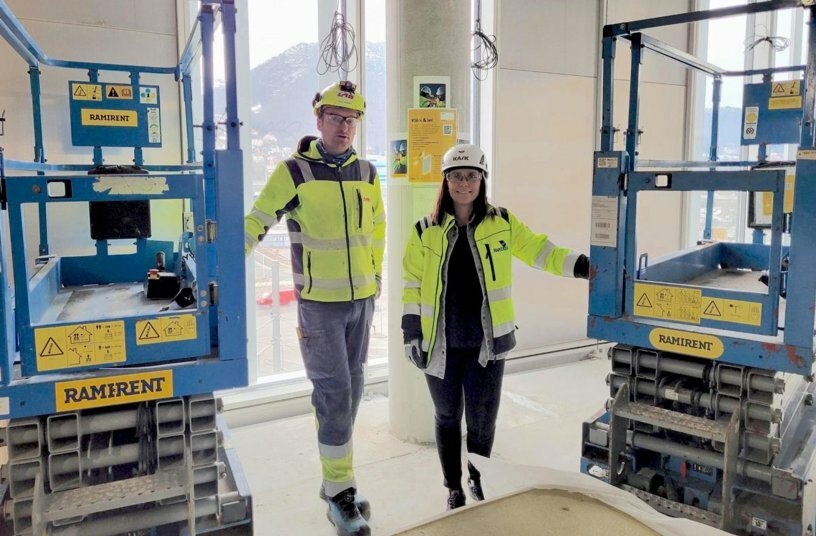 The 'Imperto SiteShare' solution is provided by Irdeto, the world leader in digital platform cybersecurity according to Stefan Öttl, Director Business Development, Off-Highway at Irdeto.
More info – www.imperto.com
Contact, Stefan Öttl, Director Business Development  – stefan.ottl@irdeto.com
Source: Irdeto