3 February 2021, 10:42
Bobcat CZ, a.s., the Authorized Bobcat Dealer for the Czech Republic, has secured another significant order for Bobcat in the country's rental market. Bobcat CZ has supplied the tool rental business, Kerouš s.r.o., with a total of 16 new Bobcat mini-excavators from 0.8-5.0 tonne and two new Bobcat S530 skid-steer loaders. Together with orders for other Czech rental customers, Bobcat CZ has delivered nearly 100 machines to this sector, mostly mini-excavators, in the last year.
The Bobcat machines for Kerouš were manufactured at the Doosan Bobcat EMEA plant in Dobříš in the Czech Republic, which is also the location for the company's European headquarters. In addition to production, the development and testing of Bobcat machines also takes place in Dobříš.
Martin Kerouš, Director of Kerouš rental shops, commented on the significant purchase from Bobcat: "Kerouš tool rental is one of the leading rental shop businesses in the Czech Republic. We are constantly expanding our services. With the purchase of the machines from Bobcat CZ, our fleet has expanded to 220 machines for rent."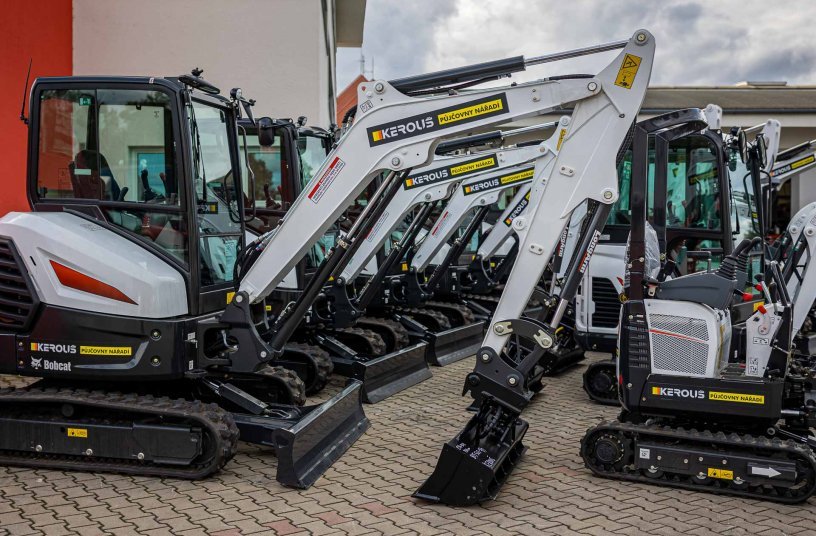 Kerouš Tool Rental
This Czech family company provides rental services for construction machinery, access platforms, garden equipment, compact machinery, hand tools, vans and site equipment, such as mobile toilets and storage tanks. Kerouš started business in 2008 in the South Central Bohemia/Moravia region and now operates through seven branches in this area.
More Than Twenty Years as a Bobcat Dealer
Bobcat CZ Plc has been the exclusive and Authorized Dealer for Bobcat compact loaders, mini-excavators, telehandlers, attachments and spare parts since 2000. The company has a comprehensive rental fleet of machines and attachments, with a network of 10 sales and service centres spread throughout the Czech Republic and a team of 50 highly trained service engineers. Bobcat CZ provides sales, warranty and post-warranty service, rental, operator training and supply of spare parts for more than 3000 customers.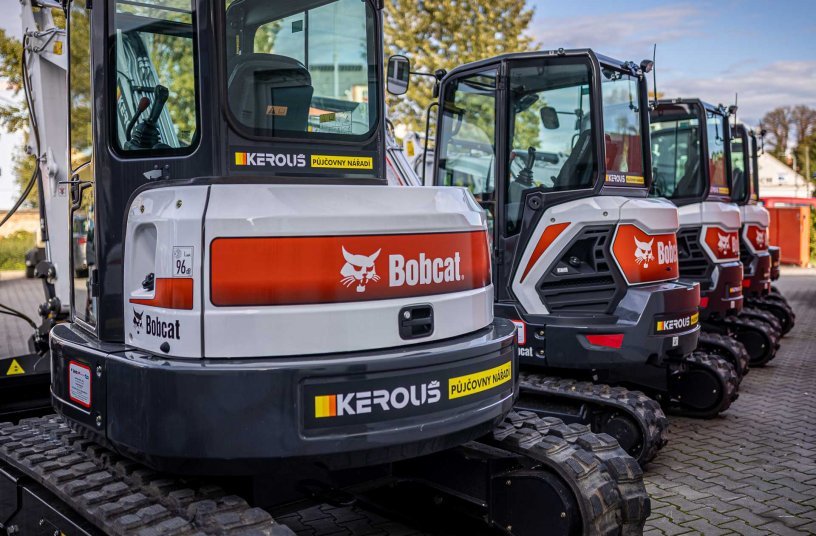 About Doosan Bobcat EMEA
Doosan Bobcat EMEA is responsible for about a third of Bobcat's worldwide production of machines and attachments. Overall, this includes compact construction and agricultural machinery, such as skid-steer loaders, compact track loaders, mini-excavators, telehandlers and a wide range of more than 130 types of attachment. The company also manufactures air compressors, lighting towers and generators under the Doosan Portable Power brand.
Source: Doosan Bobcat EMEA