Rubble Master: industry news, company information, media
Gerald Hanisch founded RUBBLE MASTER in 1991 at a time when others were tentatively beginning to think about recycling construction and demolition waste. RUBBLE MASTER is specialized in a very specific sector: compact crushers and screens that are ready for use anywhere, immediately and, thanks to their economic efficiency and environmental relevance, are extremely popular in recycling applications and the processing of natural stone. With the RM innovations, RUBBLE MASTER offers users mobile, high-performance machines as the market leader in this segment.
Product overview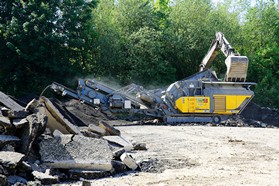 Crusher
Six different crushers offer the right solution for each area of application with throughput capacities of 80 t/h to 350 t/h. From the compact crushers for difficult-to-access inner city building sites and small job sites through to high performance crushers for a wide range of applications with high outputs. All RM crushers are used for recycling as well as natural stone processing.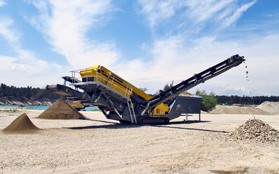 Incline Screens
The mobile tracked screens of the RM MSC series make up to five aggregate sizes from the feed material, producing a high-quality end product as a result. The unique design of the screens is convincing – even with high throughputs – with reliable screening precision and gives RUBBLE MASTER customers a clear competitive edge.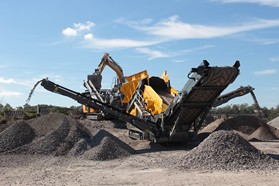 Scalpers
The RM HS series is a tracked coarse material screening plant, developed especially to handle heavy-duty jobs. Whether it is blasted rock or bulky demolition material, the screens sort highly efficiently and are versatile in use regardless of input material.
Stackers
RUBBLE MASTER stockpile and conveyor belts perfectly match our mobile crushers and save you time and money. Like our mobile crushers, the stockpile belt features crawler gear that makes it easy to transport and easy to operate.
Contact
Global HQ
RUBBLE MASTER HMH GmbH
Im Südpark 196
4030 Linz
AUSTRIA
+43 732 73 71 17
sales@rubblemaster.com
Impressions
RM mobile crushers - Best weight/throughput ratio
Screener as standalone or combination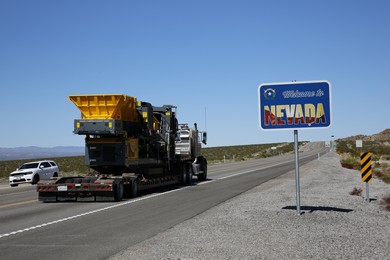 Easily transportable due to compact design