28 August 2023, 14:53
At Machine26, we believe in the power of technology and innovation to drive positive change, not only in the business landscape but also for our planet. As a startup focused on revolutionising used construction equipment trading, we are proud to emphasise our commitment to sustainability in three key areas. By empowering the circular economy, embracing digital transformation, and promoting sustainability in our core values and work culture; we are paving the way for a greener future.
Empowering Circular Economy: A Win-Win for the Business and the Environment
In a rapidly developing world, the demand for construction machinery is soaring. As a result, there is a growing need for efficient and sustainable ways to manage and trade used machines. At Machine26, we understood how this challenge could be tackled in the context of the circular economy by promoting sustainable resource management and waste reduction. Machine26 provides a platform for machine owners to easily sell their second-hand equipment, extending the lifespan of these machines and reducing waste. By promoting the reuse of construction machinery, we contribute to a more sustainable future while offering businesses a win-win solution.
Digital Transformation: Paving the Way to a Greener Future
The digital age has transformed countless industries, and we want to leverage its power to benefit the environment. With the Machine26 inspection app, the entire machine inspection process becomes digitised, eliminating the need from paper-based inspections and reducing the number of visits necessary to sell equipment. By embracing digital transformation, we reduce paper waste and minimise the carbon footprint associated with travel and logistics.
Furthermore, traditional in-person auctions for used machinery often involve significant expenses, effort, and redundant logistics. Our 100% online platform breaks down these barriers, making the process more accessible, cost-effective, and environmentally friendly. The Machine26 inspection app and platform create a safe buying environment, connecting sellers with buyers from around the world, and expanding opportunities while reducing unnecessary travel and its associated environmental impact.
Sustainability at the Core: Our Values and Work Culture
At Machine26, sustainability is not just an add-on; it is ingrained in our core values and work culture. Our team is comprised of young professionals who are passionate about building a better future. We prioritise sustainable practices within our company, including opting for train travel over air travel whenever possible, minimising paper waste by going digital, and actively seeking eco-friendly solutions in our day-to-day operations. Sustainability is not just a buzzword for us; it is a fundamental part of who we are and what we do!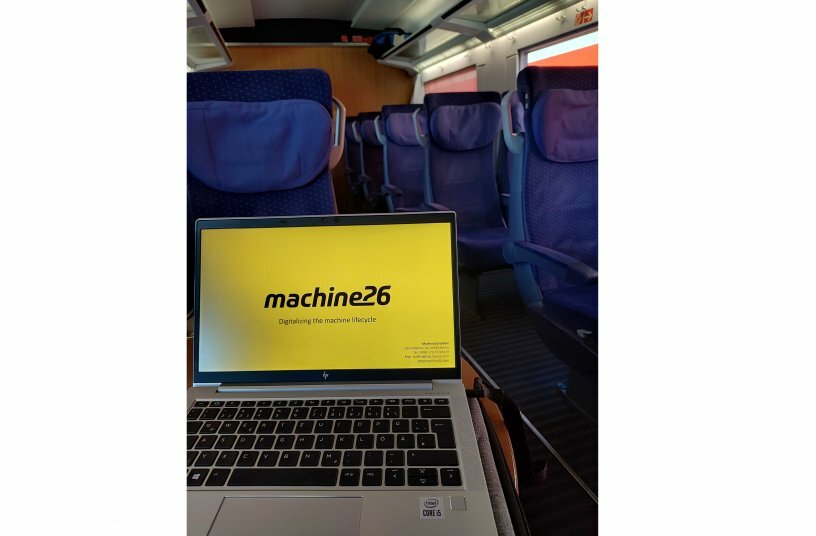 Join us in our mission to build a greener future. Together, we can make a difference one machine at a time!
Source: Machine26