8 March 2023, 16:02
Discover Machine26 in our interview with the company's founder & Co-CEO Steffen Schweiger. We learned interesting facts about the start-up's background, digital solutions, range of customers and markets of interest.
L: When and by whom was your company founded and how did you come up with the idea?
S: Machine26 was founded in 2019 by Christian Schweiger, Niklas Fritz and Steffen Schweiger. Since 2021 it has been part of the famous Y Combinator startup program - one of just a few construction startups worldwide. Steffen and Niklas met at the international construction OEM PERI where they led projects regarding digital innovations and equipment sales. Christian, Steffen's brother, started coding in school and had started several businesses before.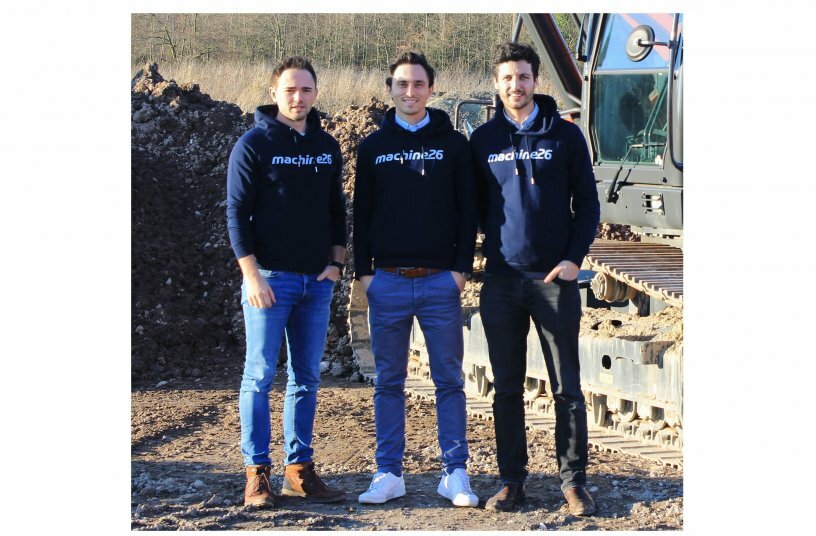 L: What problem(s) is your tool/product solving? Can you identify the range of your customers?
S: The market for used construction machines is fragmented and regionally limited. The sale and purchase of machinery often involve quite a lot of effort. Machine26 makes trading used construction machines easy. Our digital tools enable construction companies to easily and quickly re-sell used equipment. Dealers get access to a variety of construction machines from different sellers. Machine data can quickly be captured in a standardized way using our Inspection App.
Every company that owns used construction equipment is our target customer. For example, large construction companies use our solution for regular sell-offs. But we also help small landscapers to sell off single machines.
L: What markets/regions do you focus on and where would you like to expand?
S: We started in Europe. Our goal is to become an international marketplace.
Source: Machine26