15 July 2022, 07:00
Digitisation: Profitable processing with RM crushers and screens
Sharply rising fuel prices, high disposal costs for C&D waste, legal requirements for emissions, expanding your business, and environmental protection - there are many reasons for switching to RM hybrid machines. As a pioneer in electrification, RM Group has been engineering crushers with diesel-electric and fully electric drives for 30 years. This know-how from Austria and Northern Ireland is brought together in RM hybrid crushers and screens, because RM is already implementing the electrified and digitised construction site of the future. In a nutshell: The best is just getting started.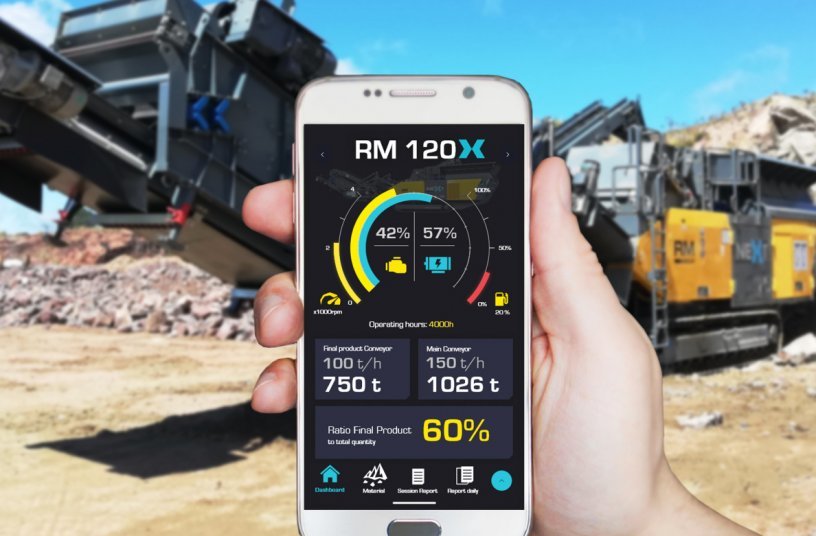 On RM hybrid crushers, an electric motor drives the crusher rotor. The electric drive compensates for peaks in power demand during operation, allowing the diesel engine to run at a constant speed without fluctuations. The result is a much lower fuel consumption - up to 25 percent lower, as proven by field data from RM crushers recorded by the new RM XSMART Fleet Management and Condition Monitoring tool. Even if the RM hybrid machine is running on diesel 100% of the time, it saves up to 60% in annual operating costs compared to a hydraulic machine, because in addition to lower fuel consumption, costs for hydraulic oil and servicing are also reduced. "Low running costs have a massive impact on the total cost of ownership of the machine. That is why, despite the higher initial cost of hybrid systems, they often pay for themselves in just a few years," agree Paul Donnelly, Managing Director of Red Knight 6, and Ian Burton, Sales Director of Taylor & Braithwaite. Both of the RM Group's UK sales partners demonstrate and explain the RM 100GO! hybrid to visitors at this year's Hillhead show. The light grey livery of RM hybrid machines also makes them stand out compared to the yellow diesel-electric RM machines.
Effective fleet management with the RM XSMART app
A smooth operation means more profit. That is why, in addition to electrification, the RM Group is pushing ahead with the digitisation of crushers and screens. RM XSMART, a fleet management and condition monitoring tool launched in 2021, displays all the essential machine data as an app on your smartphone, tablet or computer anytime and anywhere. Operators can monitor fuel levels, reset belt scales, and track their tonnages conveniently from their cab with an optional belt scale. Traditional handwritten logbooks become obsolete because RM XSMART records machine utilisation data including run time, operating hours, and tonnages, which can be easily shared with the client or back-office. The operator can choose between a job report that documents the progress of a specific job or a daily report that summarises the day's achievements. RM XSMART uses real-time machine data to simplify the everyday work of machine operators, workshop managers, rental fleet managers, deployment coordinators and owners. "We don't want our customers to waste time doing paperwork for their machines. We want our customers to make the highest profit, and we want to provide them with the best service. That's also why we are focusing on digitalisation," says RM CEO Gerald Hanisch.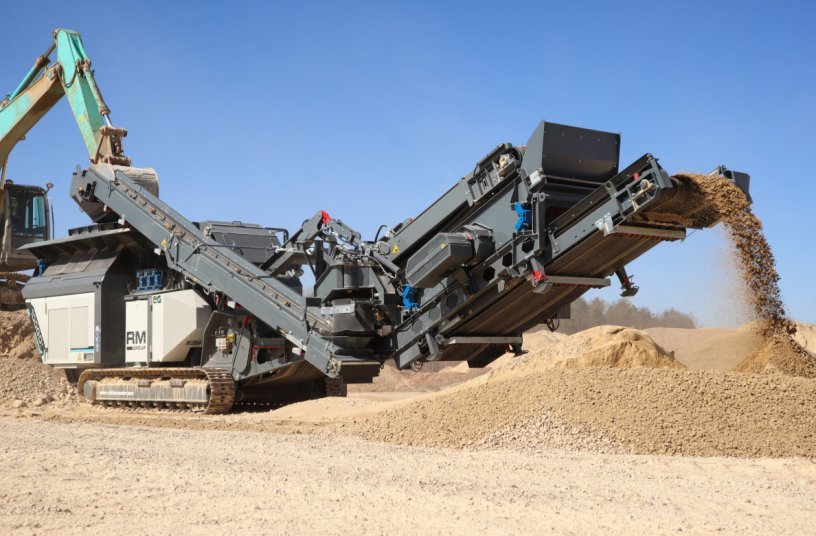 RM Screening - UK competence centre continues to grow and develops new RM hybrid screen
RM screens are designed and built at RM Group's UK site in Dungannon, which is heading to increase production massively. "Together with our screen experts in Northern Ireland, we have achieved a great deal in recent years. For example, the purchasing teams in Dungannon and Linz are working much closer together to optimise synergies. Another key element that we are constantly developing in both Austria and the UK is quality management. Furthermore we have also employed around 20% more people so we can work additional shifts," says RM CEO Gerald Hanisch, providing an insight into the current developments at the RM Group's UK location. But new standards are not only being set in production; with new IT programs, many things are also evolving in administration. "It is important to us that our employees in Dungannon and Linz can work together effectively, regardless of whether they are in the office or working from home," says Hanisch. These developments are already bearing fruit: for example, the brand new RM MSC8500e hybrid screen, which was also exhibited at Hillhead, was developed in Northern Ireland. This post screen is a taste of more developments to come from RM in Northern Ireland such as a new scalper and a new jaw crusher. These machines, which embody RM's NEXT LEVEL ELECTRIFICATION philosophy and take mobile processing to a new level, will be presented at bauma in Munich in the autumn of 2022.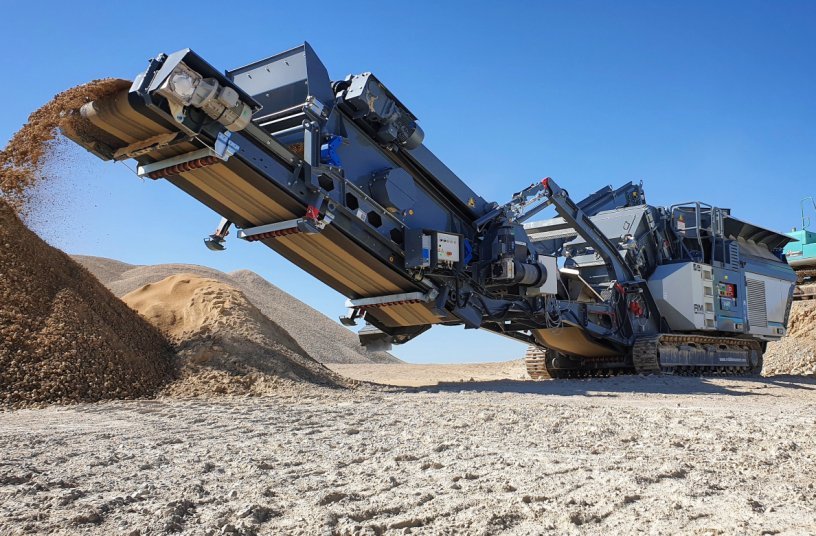 RM crushers and screens comply with all environmental requirements
"In the hope that we can put the pandemic and the war in Ukraine behind us, the main focus will then be on climate change. In some situations, only electric construction machines will be allowed," says visionary Gerald Hanisch. The combination of environmental protection and business success has played a key role at the RM Group from the very beginning. The original business model of on-site recycling stems from this philosophy. That is how RUBBLE MASTER took responsibility for climate protection as early as the 1990s with the development of electric-powered machines. Following the launch of hybrid crushers and especially the new hybrid screens, the company is taking the next step. With these RM processing system that can be connected to a power grid, purely electric and therefore emission-free operation is now possible. Firstly, this opens up completely new application possibilities for tunnel construction sites, inside buildings, and in city centres. And secondly, RM processing plants easily comply with all legal requirements in terms of exhaust, dust and noise emissions, as the following example shows.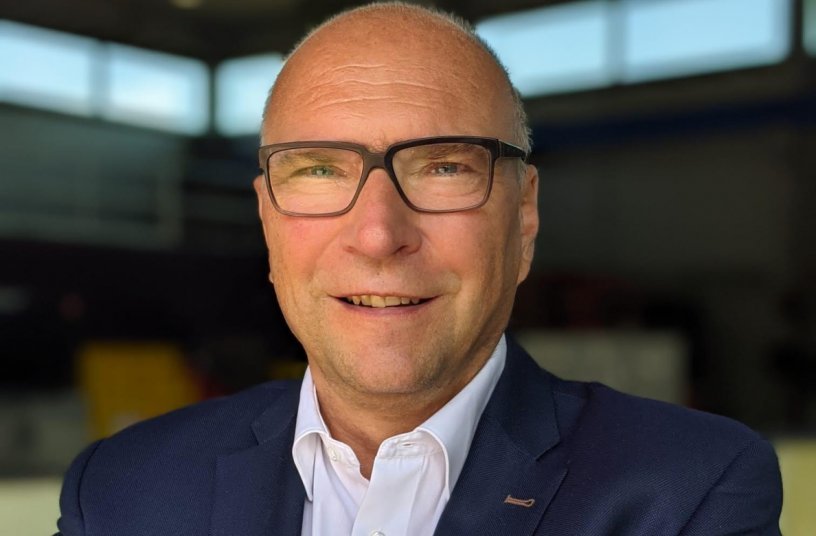 RM MSC8500e screens C&D waste on the Côte d' Azur
Wherever tourism is an important source of income, construction companies need to comply with special restrictions to avoid disturbing tourists and to protect the environment. This applies to Eric and Pierre Galgani in Vence, about 30 km west of Nice. "There are regular inspections to check compliance with noise and dust regulations in our region," says General Manager Eric Galgani. However, this is only one reason why the two company owners went for a hybrid screen from the RM Group at the beginning of this year: "The RM MSC8500e already saves us up to 25% on diesel costs during operation. And because a suitable power supply is available our site in Vence, here we can screen all-electric. Also, instead of producing three factions at the same time, we can now produce four. This is not only good for business, but also for conserving nature and our planet," says Eric Galgani. By choosing a hybrid machine, the managing partners of SARL Galgani are already thinking ahead, because combined with an RM hybrid crusher they have an overall solution that saves up to 30% on the cost of fuel compared to crushers and screens driven by conventional diesel engines.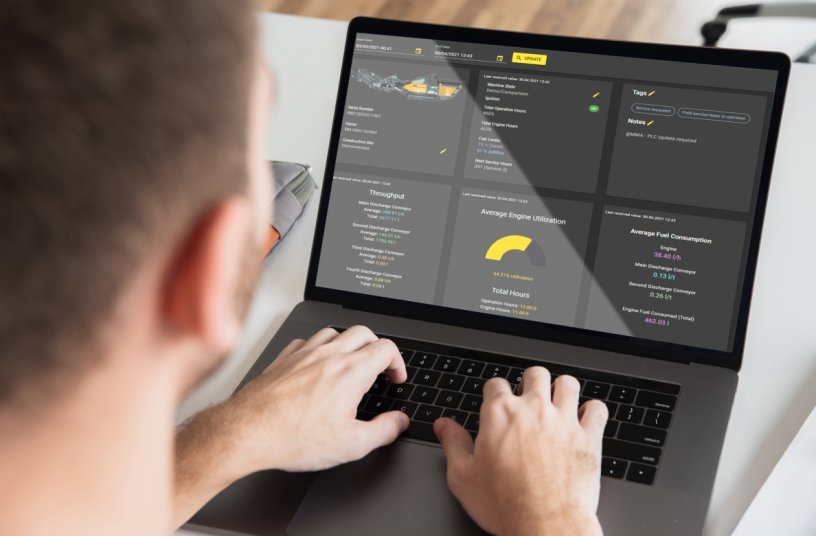 Source: RUBBLE MASTER HMH GmbH