Flexcavo: Introduction of the start-up
Flexcavo was founded in July 2020 by Benedict Aicher and Leonhard Fricke with the goal of accelerating the digitalization of the construction industry. The company's platform helps to streamline construction projects by providing data-driven resource scheduling and telematics enabled workflow automation.
As a pioneer in the digitalization of the construction industry, Flexcavo enables the exchange of machine and logistics data between new and existing IT systems through API interfaces. This creates an orchestrated ecosystem across construction-sites with automated workflows for construction machines, equipment, and material, making the construction process more efficient and effective. With its innovative approach and cutting-edge technology, Flexcavo is revolutionizing the way the construction industry operates.
Get in touch with Flexcavo
Flexcavo GmbH
Address
Wallstraße 9-13
10179 Berlin
Germany
Contact
Nikolas Günthner
Email
nikolas.guenthner@flexcavo.de
Website
Product overview
FlexcavoOS
Flexcavo is a holistic fleet management solution for construction companies, consisting of three components:

1. Cross-vendor GPS tracking and telematics for more transparency in fleet management.
2. Live inventory overview and maintenance management to access data, documents and inspection dates from anywhere
3. Digital dispatching and deployment planning, so it's clear to everyone which items are available or scheduled for deployment
Contact
Flexcavo GmbH
Wallstr. 9-13
10179 Berlin
Germany
Nikolas Günthner
Phone: +49 171 9141 998
Email: nikolas.guenthner@flexcavo.de
Impressions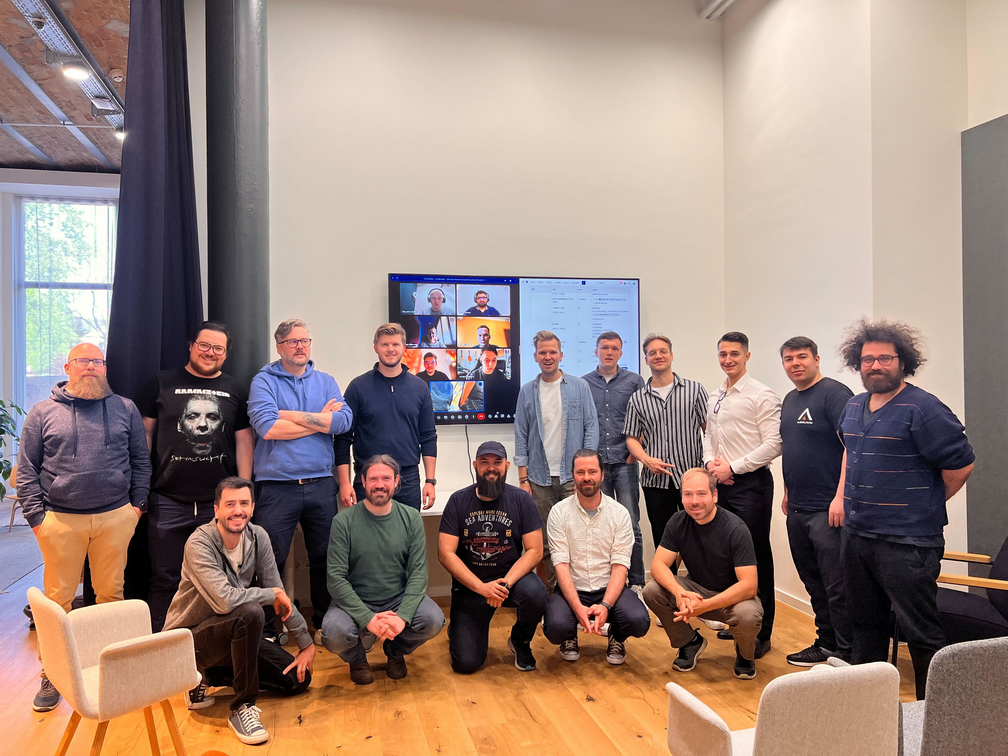 Most of the Flexcavo team at our most recent company event in our Berlin office, where major product updates were presented.
Co-Founder Leonhard Fricke together with our customer Peter Gross Bau, to discuss feedback on our solution from a variety of users
Co-Founder Benedict Aicher presenting our solution at a trade-fair, to strengthen our customer relations with new and existing customers.
Member of