20 January 2021, 14:29
Accurately loading and logging product needn't sap your team's time or cost the earth. With the LOADEX 200 specifically designed for retrofitting onto material handlers working in portside, recycling and waste management, technology can transform your workflow.
Easy management
The need for accuracy in the demolition and recycling industry is growing, with targets getting tighter and pressure mounting for business' to meet sustainability guidelines by working more efficiently.
The LOADEX 200 allows you to set up to 10 reference fields, with virtually unlimited inputs of trucks, hauliers, locations, products, destinations, customers, mix blends, notes and trailer/train boxes, making management of your workload simple and easy and reducing time needed.
With a 7-inch, resistive, colour touchscreen display providing an intuitive control, and physical keys giving the system a modern and ergonomic interface, the LOADEX 200 dynamic weighing technology ensures ease of use and repeatable accuracy.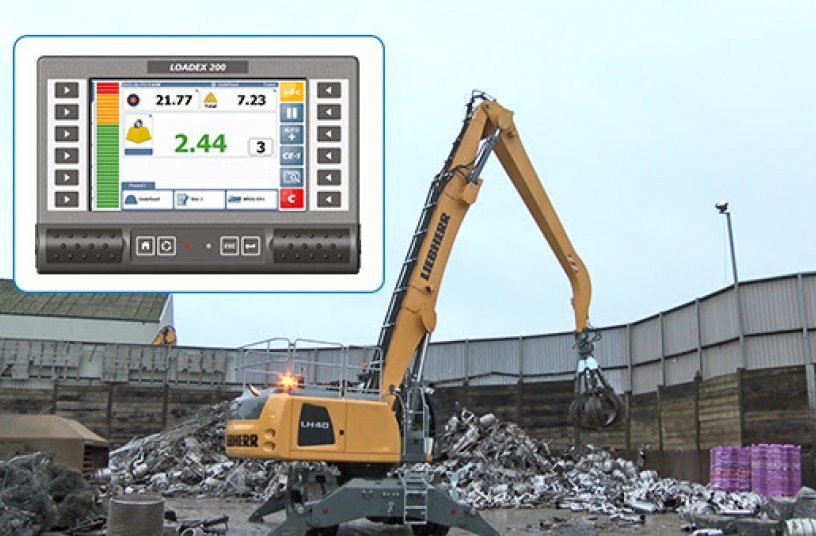 Advanced management capabilities
The system continually measures the load using a specially designed load pin. The load signals are captured and filtered while you work, no additional steps needed. The load signal, together with motion sensors within the weighing module, process the weight figure that is then shared with the terminal mounted in the cab. Simply put, it does the weighing and logging work for you.
Also fitted with an overload alarm the LOADEX 200 advanced on-board weighing system is specifically designed for material handlers operating in the recycling and waste industries, keeping accuracy at the forefront and safety in mind.
Source: KHL Group; TOPCON