EASI Control: Introduction of the start-up
EASI Control was founded in June 2020. The ConTec startup has its headquarters in Hamm and offers a digital solution specifically for the challenges of the construction industry - software as a service (SaaS) for occupational health and safety (ohs) management. The software offers a comprehensive overview of the entire ohs system. The startup supports companies in integrating existing data into the system, offers templates and many other options to make the processes more efficient. Forget about paper chaos, disorder and document loss - with the cloud-based solution.
Users are automatically informed by notifications of the need for action as soon as a measure is due. Digital ohs through EASI Control offers the best conditions for efficient management of employees, workplaces and equipment, as well as risk assessments, hazardous materials, subcontractors, inspections, operating instructions, accidents, first-aid log and much more. The mobile app helps to quickly complete tasks on the go and enables mobile reporting. In addition, EASI Control provides the option for extensive audits with just a few clicks. The cloud-based software is suitable for supporting complete management systems in accordance with certifications like AMS Bau, SCC or ISO 45001. Over 3000 users manage occupational safety and health protection digitally with EASI Control and ensure a more effective prevention culture in their organization.

Get in touch with EASI Control
EASI Control GmbH
Address
Münsterstraße 5
59065 Hamm
Email
service@easi-control.com
Website
Product overview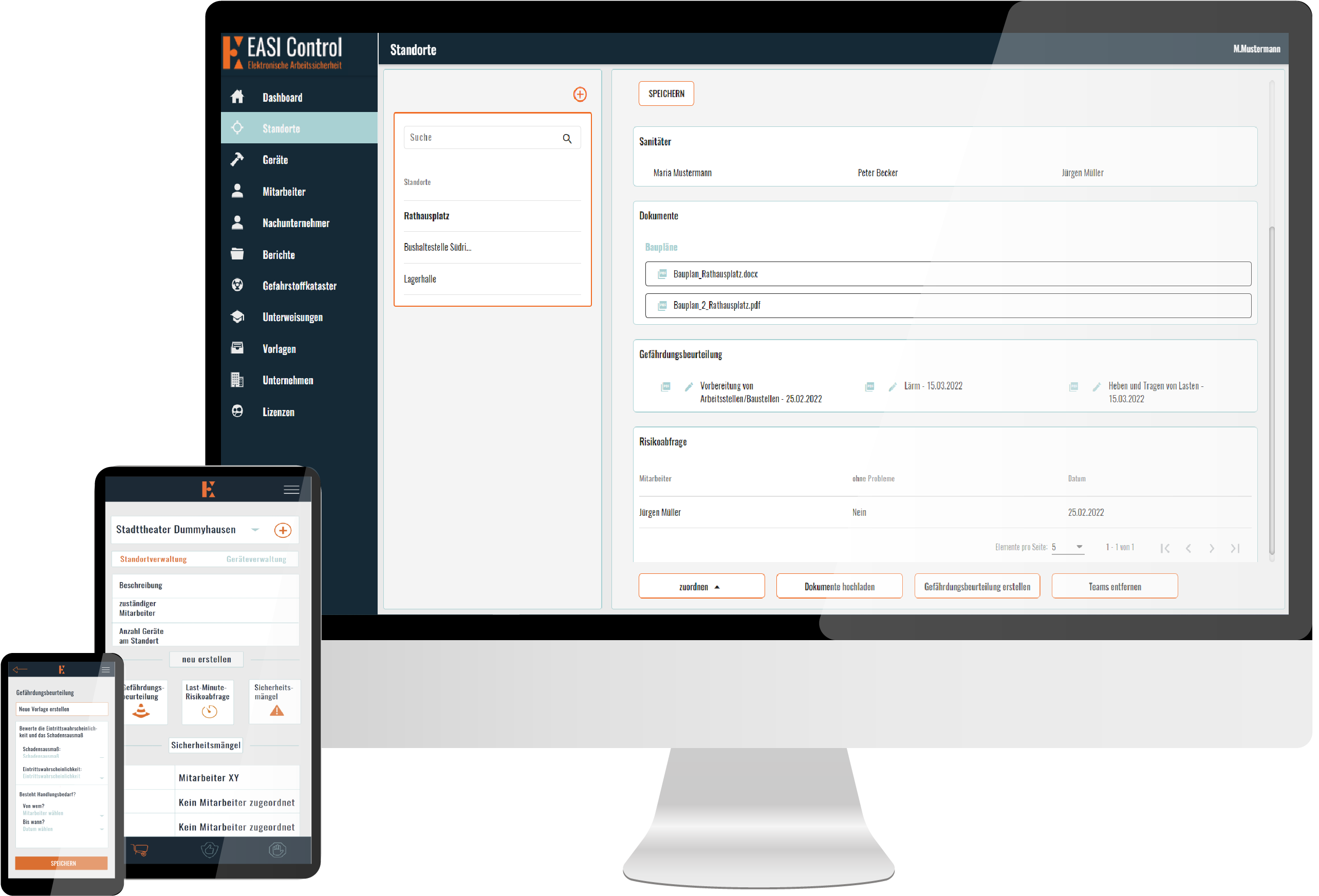 EASI Control
With numerous functions, many processes are simplified. Through our mobile app, all relevant information is available directly on site, as well as a quick overview of the location, devices, hazardous materials, employees and safety deficiencies. Measures such as creating risk assessments or conducting instructions can be completed with just a few clicks. EASI Control supports the legally compliant handling of ohs and simplifies complex processes through digital documentation, offers more flexibility in processing and at the same time reduces the organizational effort.
Contact
EASI Control GmbH
Münsterstraße 5
59065 Hamm
02381 46736-00
service@easi-control.com
Impressions
Overview of all tasks - Maintain all data of your employees, vehicles, devices and machines conveniently in our desktop version and mobile in the app on site. All areas of responsibility are seamlessly linked and synchronized in real time. The results speak for themselves: Maintained and up-to-date data for your company.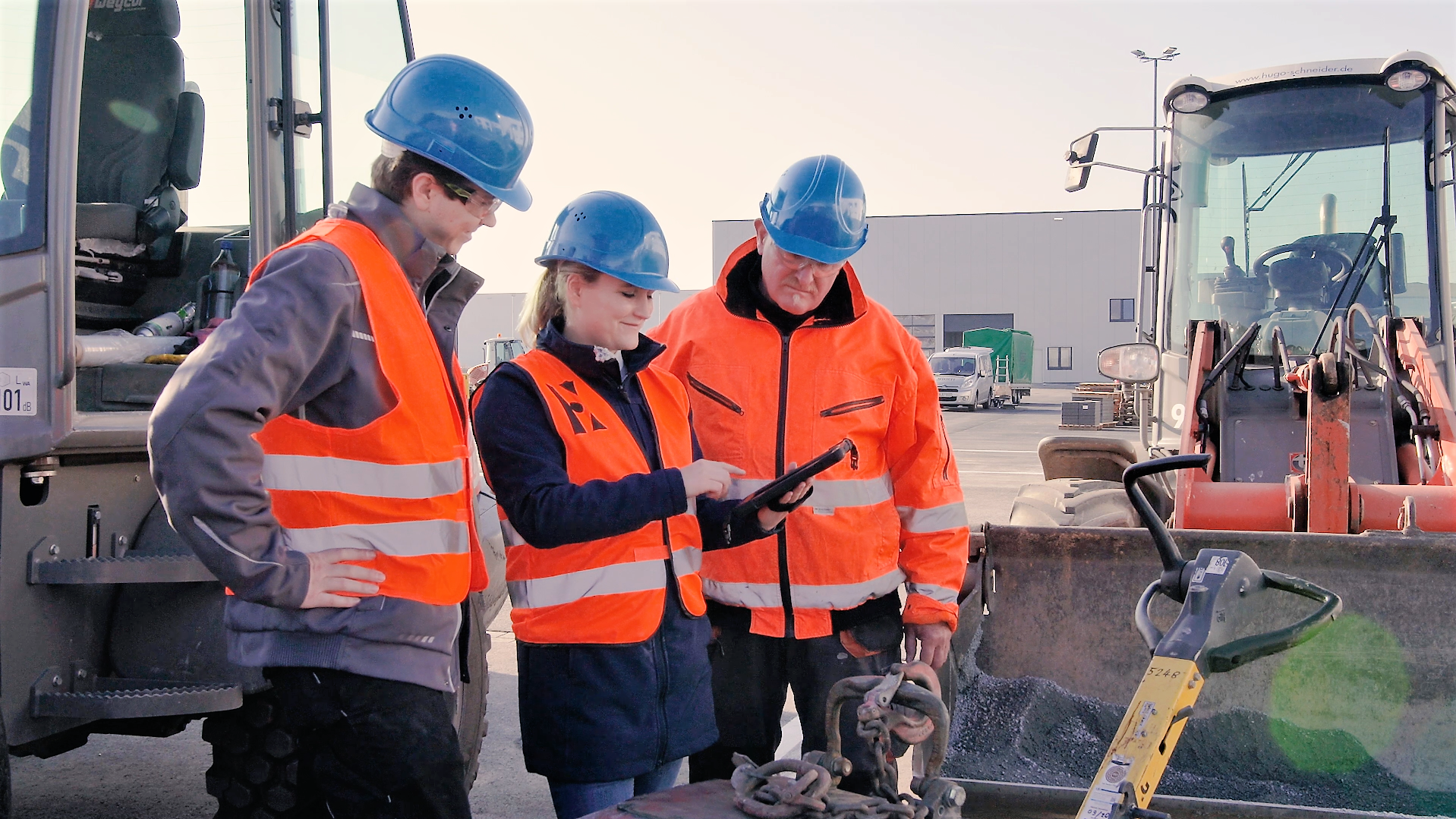 EASI Control supports companies in the legally compliant processing of managing occupational health and safety. This means that with our software solution you can organize all relevant measures, manage your company's occupational safety goals, check effectiveness and document all data in a legally compliant manner.
The digital organization of occupational health and safety makes your work much easier. Duplication of work is avoided through direct entry into the system. Documents such as risk assessments can be created directly on site.
Test EASI Control for 30 days free of charge and get an overview of our possibilities. Or book a demo appointment. There we will show you how the software works and how you can use digital ohs management optimally for you and your company efficiently.
Member of