FoxBase: Introduction of the start-up
The software company FoxBase from Düsseldorf has developed a solution that digitalises B2B sales, radically accelerates it and increases the sales efficiency of B2B companies by up to 40 %. The "Digital Product Selector" software supports sales staff and customers in finding the best product easily and digitally in the shortest possible time - just like a good one-to-one consultation.
The software identifies individual customer needs via an interactive user interface and calculates a concrete product recommendation. It integrates seamlessly into the systems and processes of B2B providers. With the help of the innovative solution, people searching for the right product, system or service should be advised just as well online as on site and save time in the process.
In addition, all data on customer needs and user behaviour are automatically evaluated and visualised. In this way, valuable insights can be gathered for product policy, for example, which customer needs or rather which customer need combinations are most frequently selected.
B2B customers today are looking for simple, fast and digital advice and expect the same service and convenience they are used to from their private consumer behaviour. It is therefore all the more important that customer needs are also taken into account on digital channels and that digital advice is offered.
The "Digital Product Selector" has so far not only convinced numerous SMEs as well as Dax corporations, but also most recently the state government of North Rhine-Westphalia. Since March 2022, FoxBase has been part of the accelerator programme "Scale-up.NRW", which supports high-growth start-ups in addressing the requirements of rapid and international scaling.

Get in touch with FoxBase
FoxBase GmbH
Address
Oststraße 10
D-40211 Düsseldorf
Email
kontakt@foxbase.de
Website
Product overview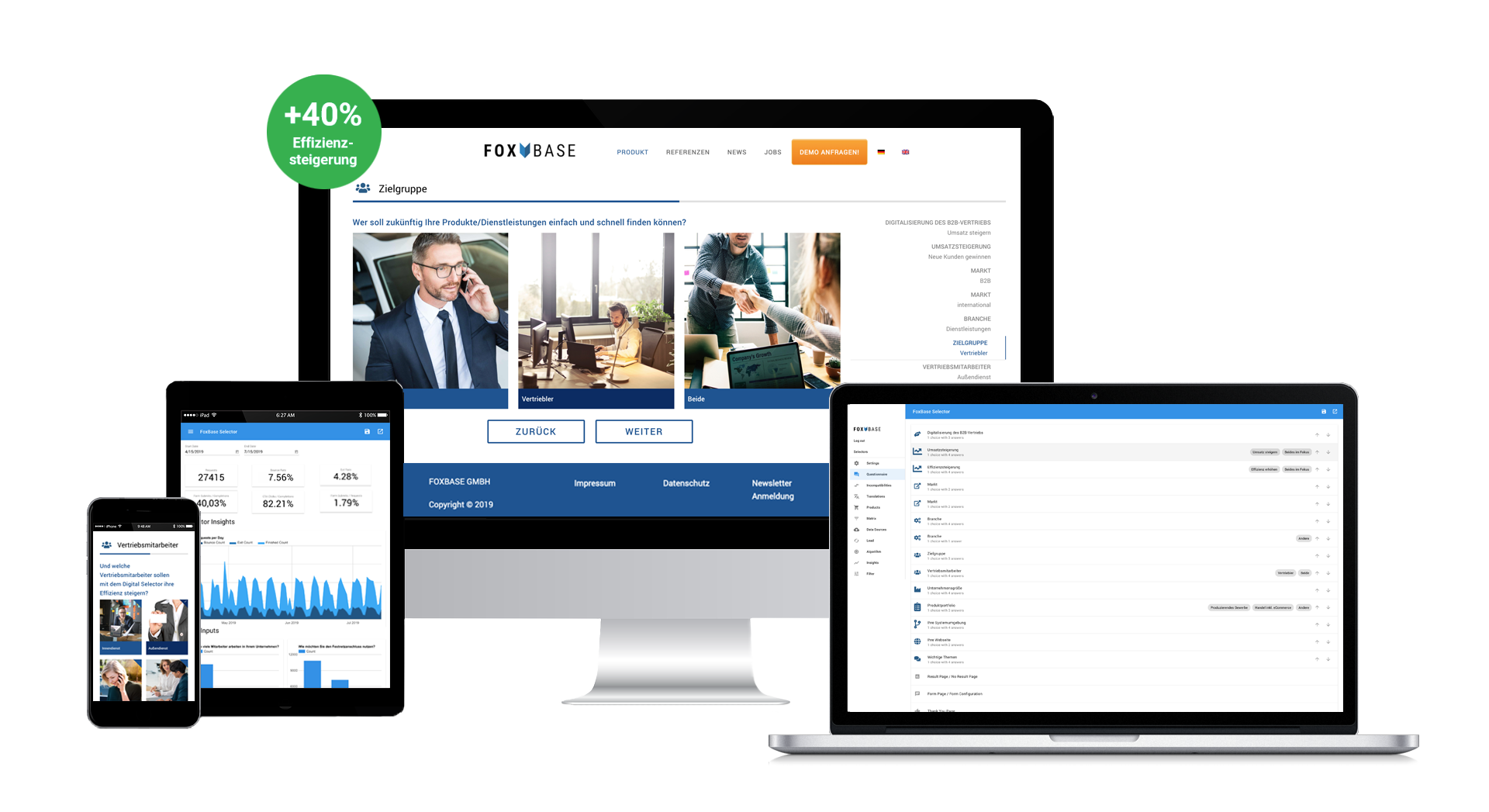 Digital Product Selector
FoxBase has developed the "Digital Product Selector", a digital solution that uses artificial intelligence to accelerate and digitalise B2B sales and significantly increase the sales efficiency of B2B companies. Like a good one-to-one consultation, customers and sales staff can find the best product quickly, easily and digitally.
Contact
FoxBase GmbH
Oststraße 10
D-40211 Düsseldorf
+49 211 1586 4066
kontakt@foxbase.de
Registry court: Amtsgericht Düsseldorf, Registernummer: HRB 77152
CEO : Carsten Dolch & Benjamin Dammertz
Impressions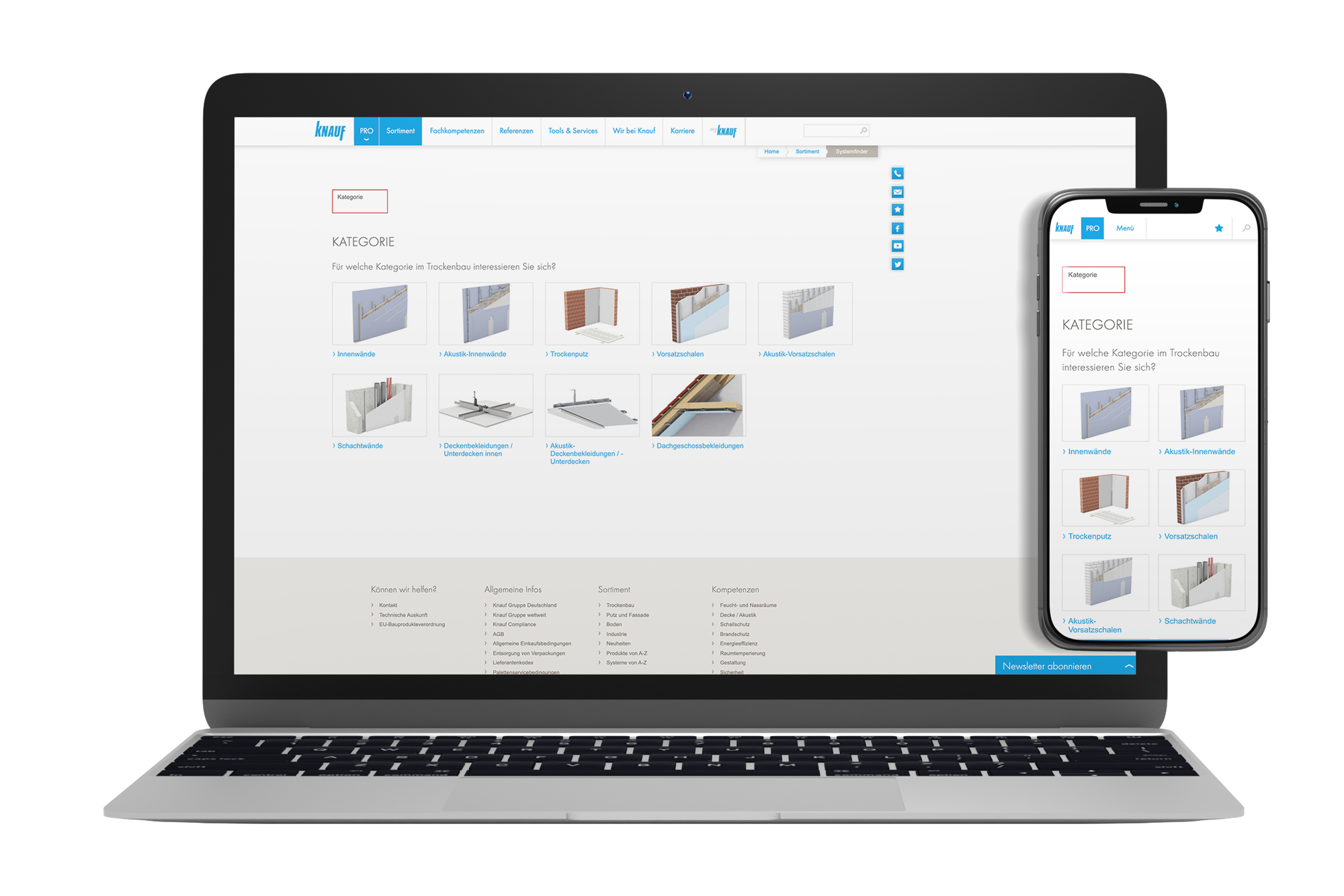 The system finder: with the help of the "Digital Product Selector" at Knauf, architects, specialist planners & more can quickly and easily find the right drywall systems for their individual requirements and get direct access to tender texts or CAD details.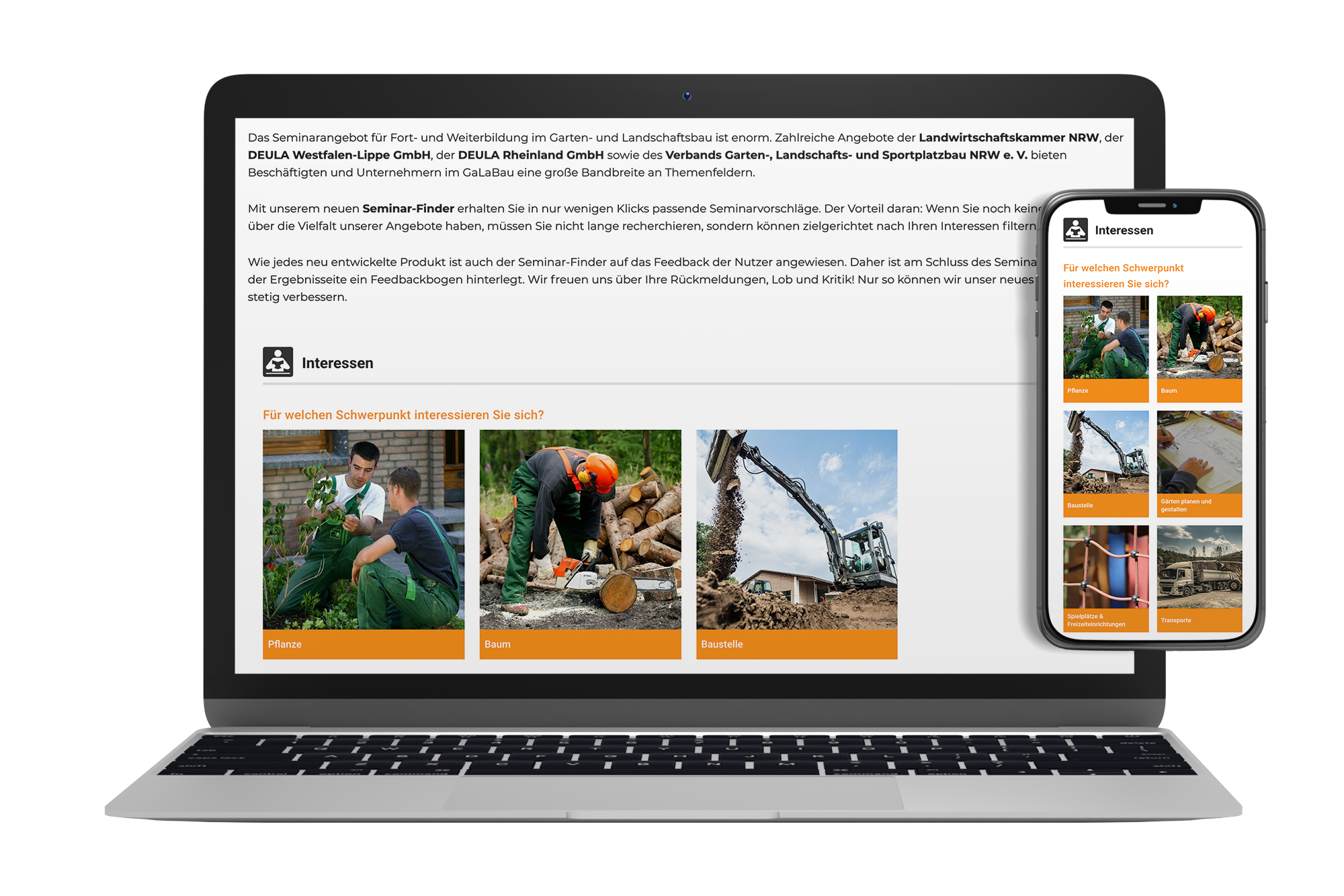 The seminar finder: the Selector combines the offerings of four players from the gardening and landscaping sector. Landscape gardeners can use the Selector to find the right seminar according to their interests. With the seminar finder, the annual print catalogue has been completely digitalised.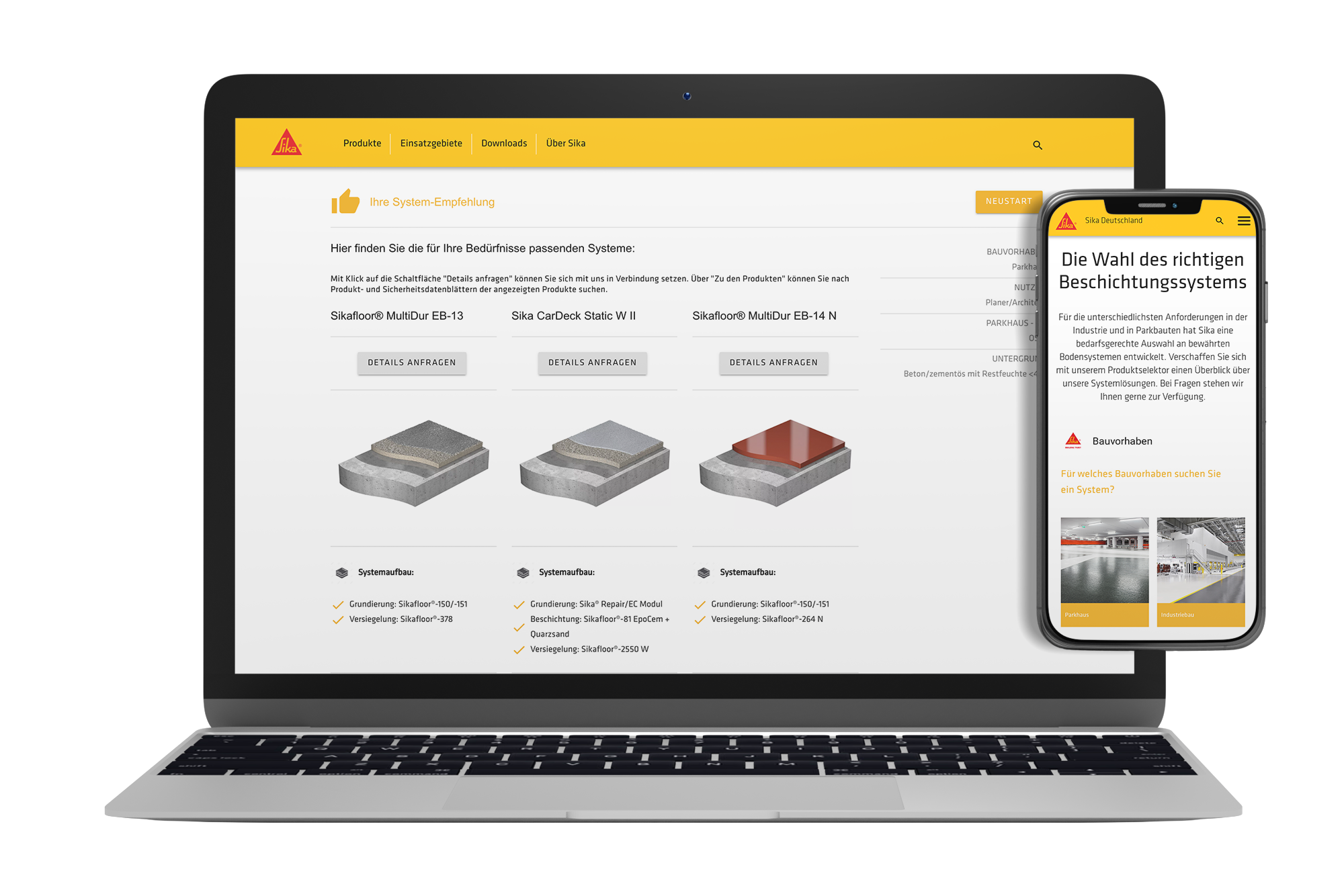 The product selector: the sale of systems requiring explanation, which consist of various products combined according to requirements, need a certain consultation process. With the Selector for floor coating systems, Sika was able to successfully shorten this consultation process many times over.
Member of