Fabeo: Introduction of the start-up
Fabeo is a swedish company based in Malmö that started up in beginning of 2022.
Fabeo is an auction company with a focus on meeting needs and promoting sustainable machine business for our customers. Our team itself comes from industries such as agriculture, contracting and haulage, therefore we also know how important it is for machines to be reused and reused again. And in a larger sustainability perspective, everyone must think more circularly. For both the environment and the economy.
This is where Fabeo matters.
There are machines and vehicles on the market that are either used less due to the fact that the conditions have changed or that have in principle been left over after a new purchase. Well, there are many more reasons than that. Vehicles and machines that are fully functional and have more to offer, but which are simply in the wrong place.
This is where Fabeo makes a difference.
With our deep knowledge, personal approach and our digital auction platforms, we have an arena where sellers and buyers, together with us, can easily meet.
Where the Right machine ends up in the Right place quite simply.
Our promise to you is also our cornerstone in everything we do:
Knowledge - Accessibility - Sustainability - Security
Get in touch with Fabeo
Fabeo AB
Address
Staffanstorpsvägen 112
23261 Arlöv
Sweden
Email
info@fabeo.se
Website
Product overview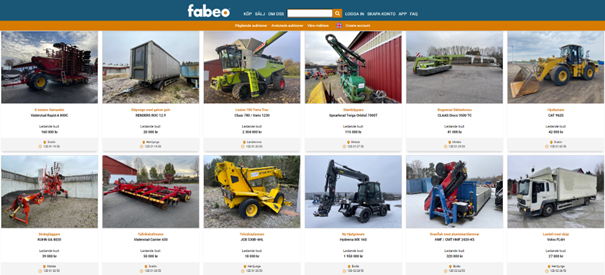 Online auctions
We do machine auctions online at www.fabeoauctions.com
Contact
Fabeo AB
Staffanstorpsvägen 112
23261 Arlöv, Sweden
Tel.: +46 10 3002800
Internet: www.fabeoauctions.com
E-Mail: info@fabeo.se
Impressions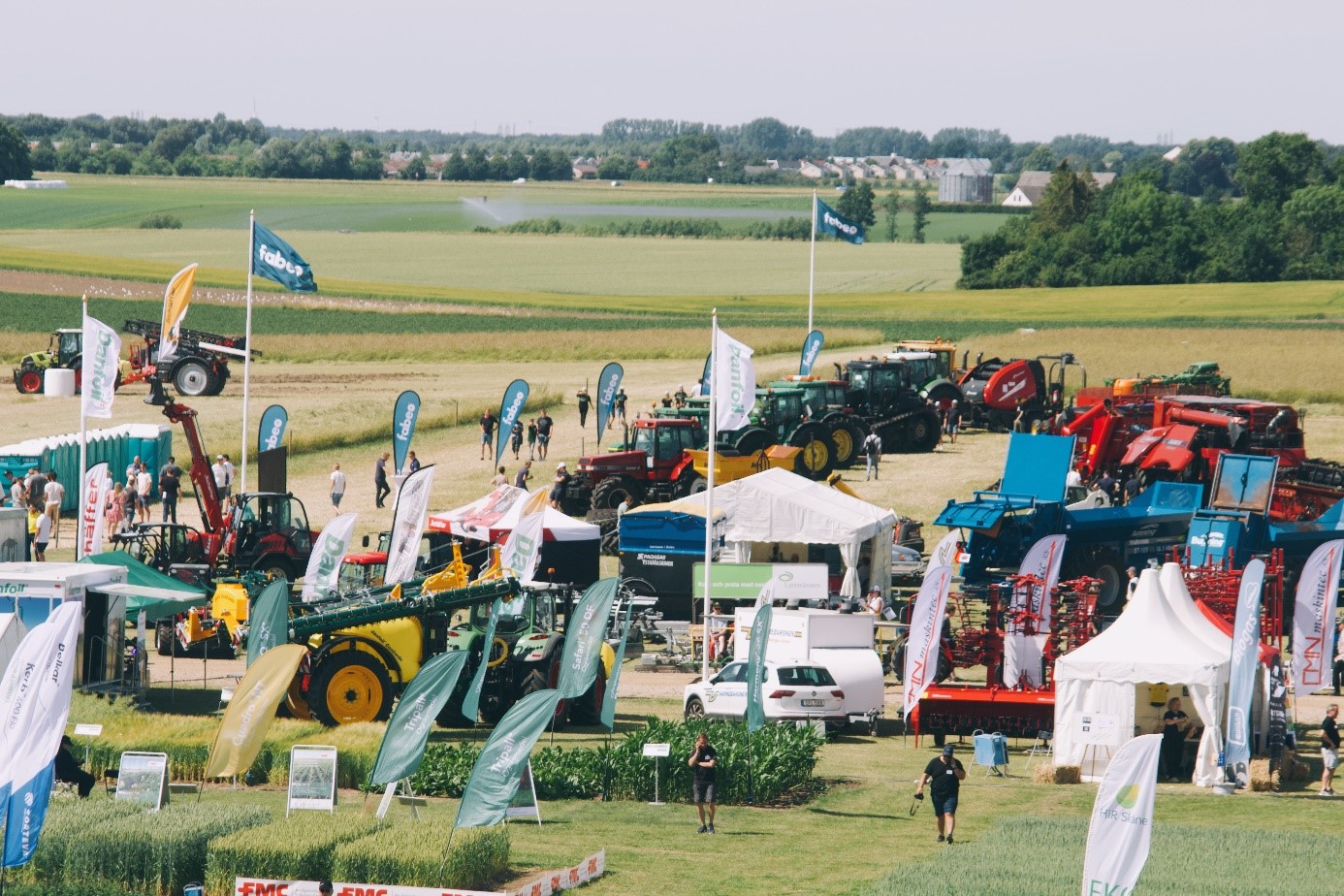 Here we had our first Yard Sale at the Ag fair Borgeby in south of Sweden. This was the first time we could talk directly to customer to talk with and tell them about our company.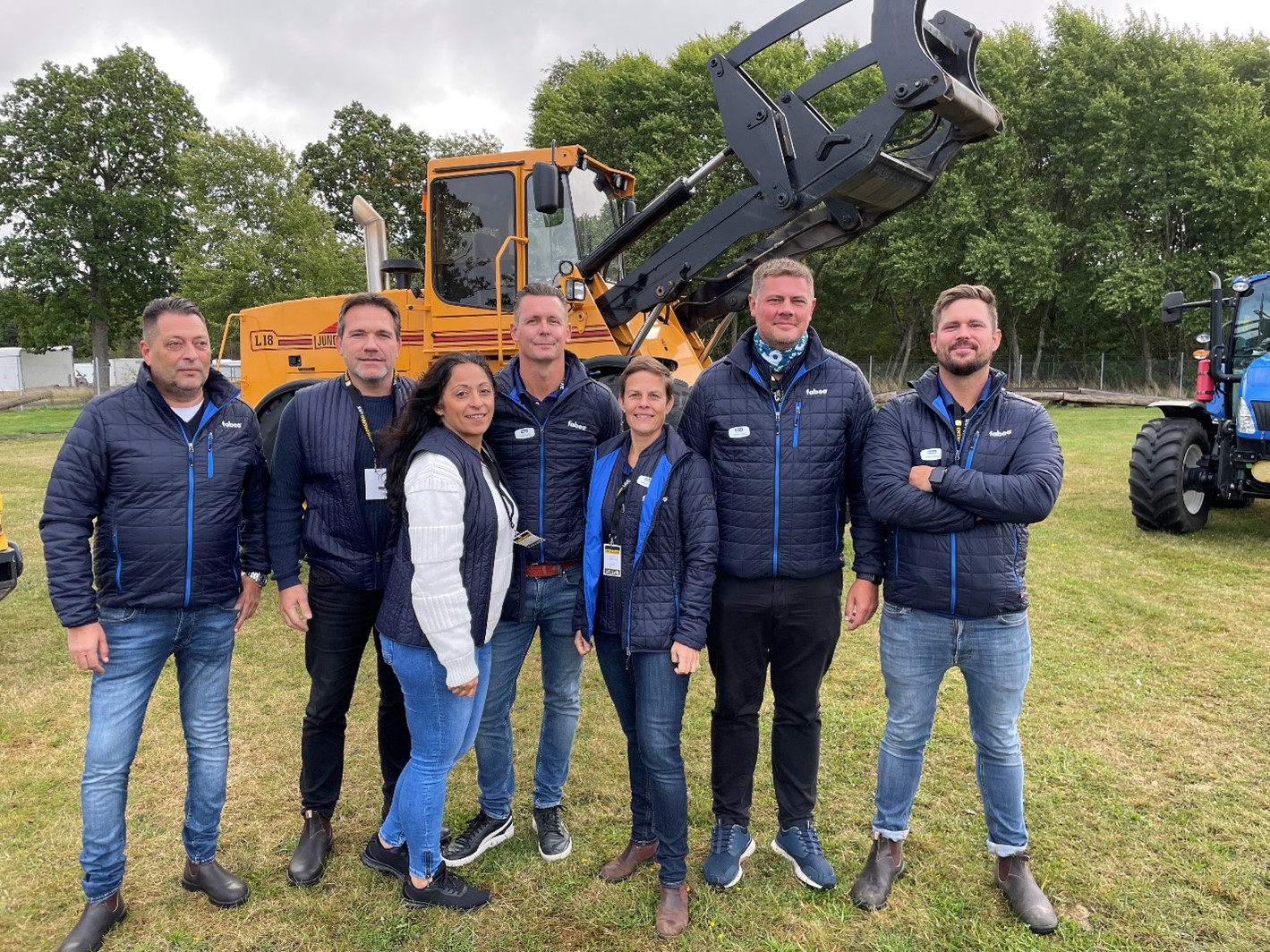 Here is the whole team at Entreprenad Live which is a fair for construction machines in Sweden.
Some of the machines we had at at Entreprenad Live.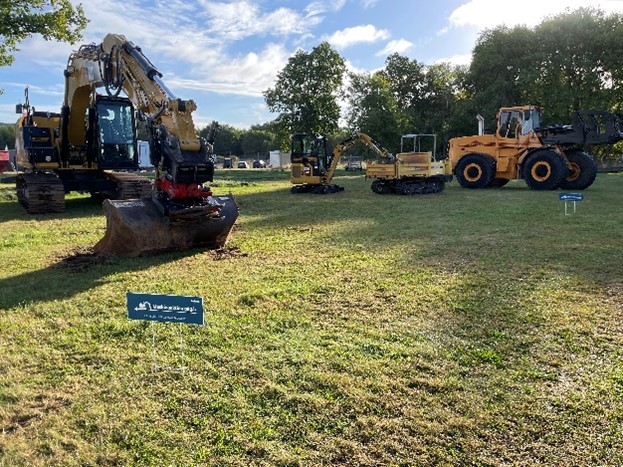 Some of the machines we had at at Entreprenad Live.