9 May 2023, 11:40
CTE SpA is pleased to announce an agreement with KEY-TEC BV as a new CTE dealer in Belgium for the brands CTE ZED and CTE B-LIFT truck mounted platforms.
Founded in 1996 and located on the border of Belgium & Netherlands, KEY-TEC has 50 employees, including 25 technicians and 9 sales staff, currently operating in access platforms, telehandlers and earth moving sectors. As the first major step in their collaboration, KEY-TEC has taken delivery of their first 2 units, namely a B-LIFT 18 HV EVO and ZED 20.4 HN both on Iveco Daily with the CTE Academy following up this month with onsite in-depth technical training on both models.
KEY-TEC first visited CTE in Italy 2022 as part of their evaluation and research of the truck mounted access platform market and its various manufacturers before deciding to partner with CTE.
Tim Hunt, Export area manager CTE, declares: "We very excited to welcome Sven, Peter and their team to the CTE dealer network for truck mounted platforms. Partnering with a company like KEY-TEC that today supports some of Europe's leading telehandler and access platform brand is not only a valuable addition to our dealer network but will also provide CTE customers in Belgium with outstanding technical assistance and commercial support."
Peter Hesters, KEY-TEC manager for CTE products, declares: "KEY-TEC is delighted that we can now offer our customers a wider range of aerial access platforms thanks to this partnership. With an optimistic outlook on the future, we are thrilled to work together with a leading manufacturer like CTE that has a strong international reach in the truck-mounted platforms."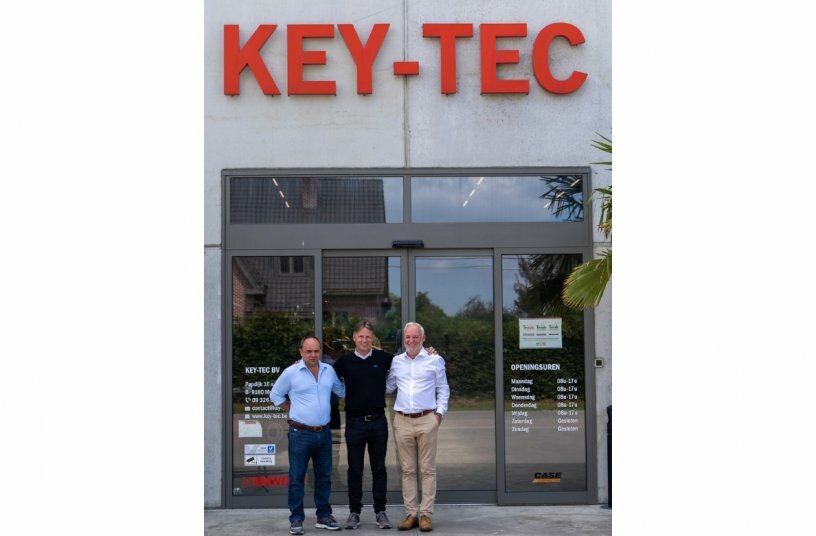 Source: CTE SpA