7 October 2021, 11:58
Two titans from the global equipment and auto finance industry both with their own vision of how technology, changing customer needs and expectations, and a shifting political and regulatory environment will transform the auto and equipment industry.
They will present their visions of the future at this year's keynote session at Asset Finance Connect (the new name for the International Asset Finance Network).
Bill Verhelle, CEO of QuickFi, former chairman of the US Equipment Leasing and Finance Association and founder of First American Equipment Finance will argue that the equipment finance industry is investing in technology that bakes-in current industry business and operational models that no longer make sense as on-line interactions replace face-to-face transactions. He presents an alternative recipe for the industry which he believes will lead to longer term industry success.
Giacomo Carelli, CEO of Leasys and Head of FCA Bank, one of the most innovative auto finance organisations in the world will provide a complementary vision, as Leasys continues to develop their innovative Leasys Miles and Leasys Unlimited usage products.
Each leader will present their vision
Each leader will join David Betteley and Andrew Denton, CEO, Alfa on the Asset Finance Connect sofa to discuss their conclusions
Each leader will be ready to answer your questions in our most interactive session so far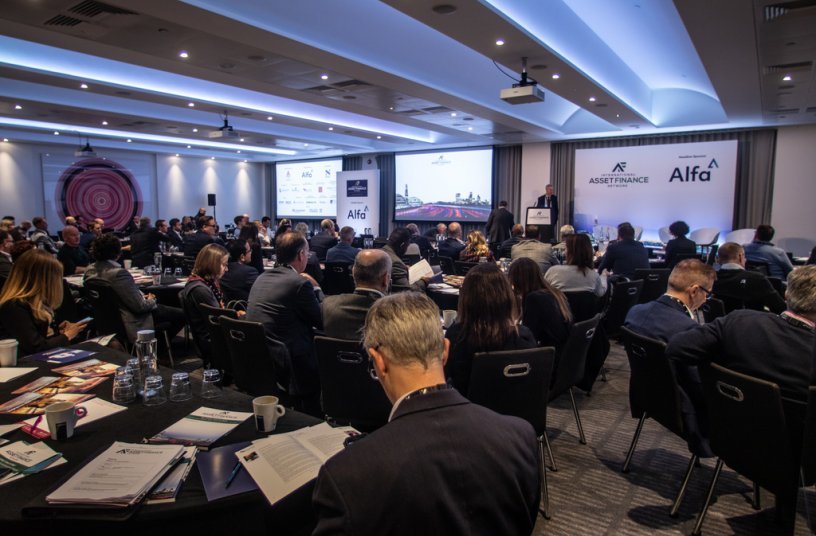 Book your place at this important event now

Prepare the questions you want to ask all our industry titans in a one day line-up of auto and asset finance through leaders

Check-out the awards section and help us celebrate the most innovative brightest and best developments in the asset finance industry
Asset Finance Connect UK conference and awards will bring its three main finance communities together to connect, spark new ideas and celebrate innovation on November 9th in London. If you work in consumer or business auto finance, in equipment finance or as an independent lender providing asset finance to SMEs and other customer groups then this event is must-attend.
Don't miss out on our most interactive event so far! Book your place now.
Source: Asset Finance Connect