JLG expands telehandler line with high-capacity machines
17 March 2017
Models offer lift capacities of 7076.04 kg and 7597.67; feature SmartLoad Technology
JLG Industries, Inc., an Oshkosh Corporation company and a leading global manufacturer of aerial work platforms and telehandlers, launched two new high-capacity telehandlers at Gold Lot booth #G3946 during CONEXPO 2017. These new machines will be available to North and Latin America customers in May.
The JLG® 7013H and 8010H telehandlers offer 7076.04 kg (15,600 lbs.) and 7597.67 (16,750 pounds) of lift capacity. "Not only are these machines the first JLG telehandlers in the high-capacity category, but they are also the first telehandlers in the Americas with SmartLoad Technology," said John Boehme, JLG Industries product manager, telehandlers. "SmartLoad is an advanced bundle of three integrated technologies that work together to deliver a greater level of operator confidence. It will be offered as optional equipment on the 7013H and 8010H telehandlers."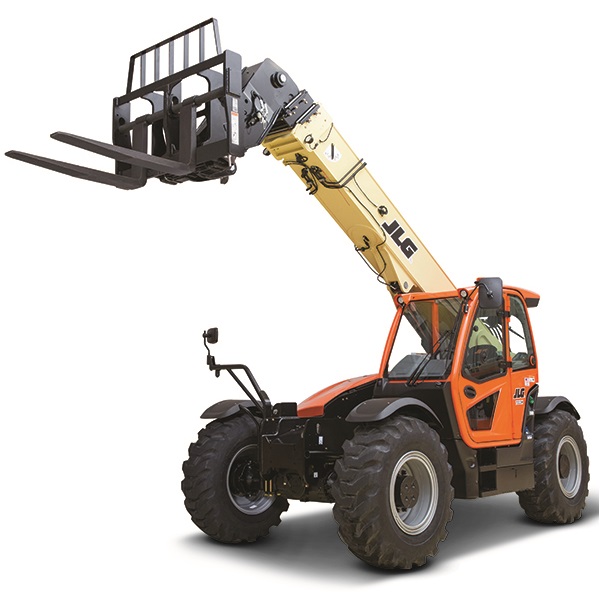 The first component of the SmartLoad Technology bundle is attachment recognition, which allows a telehandler to identify an attachment and display the appropriate load chart to the operator. The second, a load management information system (LMIS) graphically depicts the location of the load within the load chart, provides the operator with an indication of compliance, and prevents the operator from violating the boundaries of the chart; and the third, a load stability indicator (LSI) works in conjunction with the LMIS to limit operation when a load becomes non-compliant.
"Armed with the real-time load data this package provides, operators will work with increased confidence, while fleet owners avoid the costly repairs that may result from overloading a machine."
Additionally, the JLG 7013H and 8010H are among the first equipped with JLG's precision gravity lowering system. Equipped with this system, the telehandlers rely on hydraulic power to raise the boom, but use gravity to lower it, providing the operator with better, more precise control. According to Boehme, JLG plans to incorporate this new technology throughout its entire line of JLG telehandlers later this year.
Both SmartLoad Technology and the precision gravity lowering system contribute to greater operator confidence, as does a soft stop boom control that slows boom functions at the end of the cylinder stroke, a reverse camera and optional reverse sensing feature. Operator comfort is also enhanced, thanks to a spacious cab with enhanced visibility, two-speed hydrostatic transmission, an optional boom float, and ride control for enhanced load stability when travelling on uneven terrain.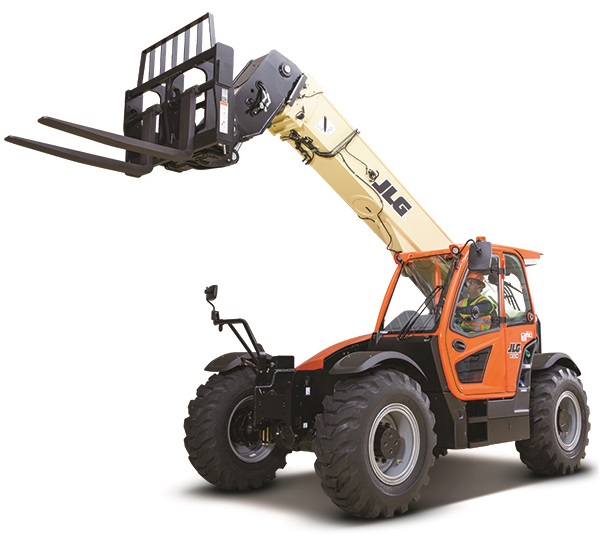 These versatile, new telehandler models feature an integrated tow hitch and are compatible with a wide range of standard and specialty attachments, providing the operator with more options on the worksite. The units can take the place of wheel loaders in certain applications where greater reach is desired.
Like other JLG telehandlers, the 7013H and 8010H include easily accessible components, and a built-in analyzer display to ensure ease of serviceability, contributing to a low total cost of ownership.
Telehandler offerings fit the job site needs of customers in multiple industries including construction, mining, agriculture, refinery and forestry. In aviation and landscaping, for example, they help move dirt and gravel, stack pallets, place supplies and load flatbeds.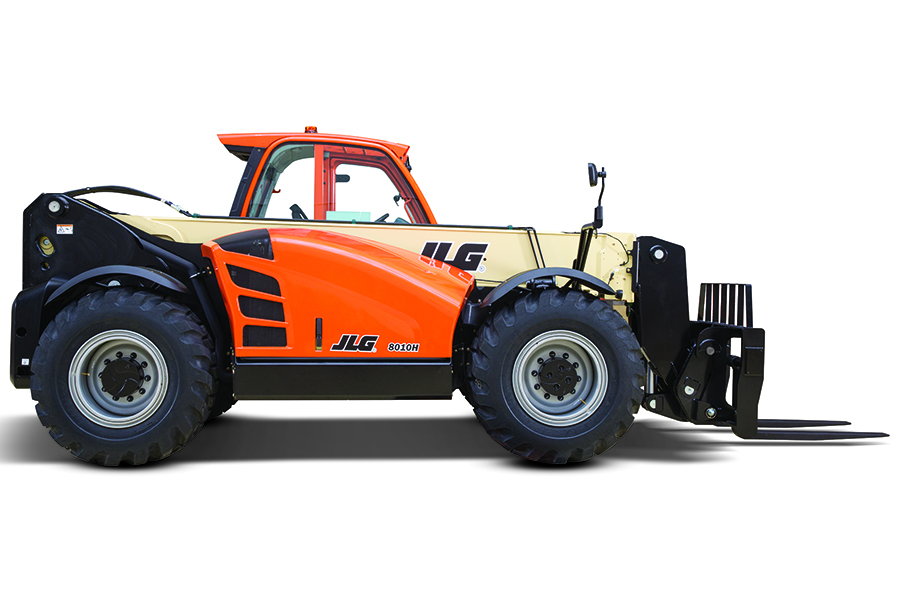 The high capacity of the 7013H and 8010H telehandlers make them ideal for use in a variety of areas within the energy segment, such as the construction and maintenance of power stations, oil refining facilities and wind turbine farms. The equipment is ideal for maintenance, and for transporting materials to the work area for installation. Telehandlers also are used in a wide variety of applications in and around construction sites. The equipment can be used to lift personnel, their tools and supplies, and materials to the work area. Within the mining industry, telehandlers are used in the maintenance and construction of mining infrastructure, including overhead conveyors, processing facilities, and other facilities in and around the mine site.