JLG redesigns 600 series telescopic boom lifts; Introduces two new models
12 March 2017
New 600S and 660SJ offer increased capacity and speed
JLG Industries, Inc., an Oshkosh Corporation company and a leading global manufacturer of aerial work platforms and telehandlers, has completely redesigned its 600 series telescopic boom lifts. Two new machines—the 600S and 660SJ—were launched today, with the 600S on display at Gold Lot booth #G3946 during CONEXPO 2017.
"Both machines offer class-leading platform capacity, allowing operators to bring more tools and material to the work area," said Paul Kreutzwiser, JLG Industries global category director, aerial work platforms. "The new 600S has an unrestricted capacity of 600 pounds, which represents a 20 percent increase over its prior model, with a restricted capacity of 1,000 pounds. The unrestricted capacity of the 660SJ has increased by 50 percent to 750 pounds, with a restricted capacity of 550 pounds."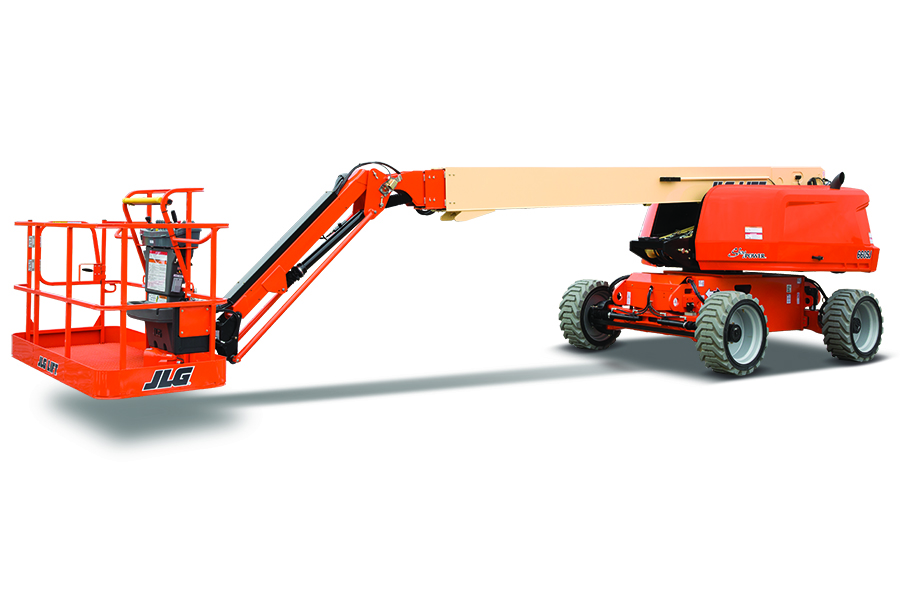 Lift speeds on these new booms are faster with the ability to operate multiple functions at once significantly improved, enabling them to reach full height quickly for increased productivity. In addition, the machines are easier to transport. Their lighter-weight telescopic booms allow for multiple transport configurations. With a properly equipped truck, two of these units can be moved at one time without an overweight permit.
The new 600S and 660SJ include the JLG® SkyGuard® enhanced control panel protection system as standard equipment. The SkyGuard sensor, when activated by approximately 50 lbs. of force, stops all functions in use, temporarily reversing the unit for enhanced operator safety. These two new booms also benefit from extended wire rope and sheave replacement intervals - from eight to 12 years - up to 7,000 hours. Longer replacement cycles reduce maintenance costs, increase uptime, and deliver a lower total cost of ownership.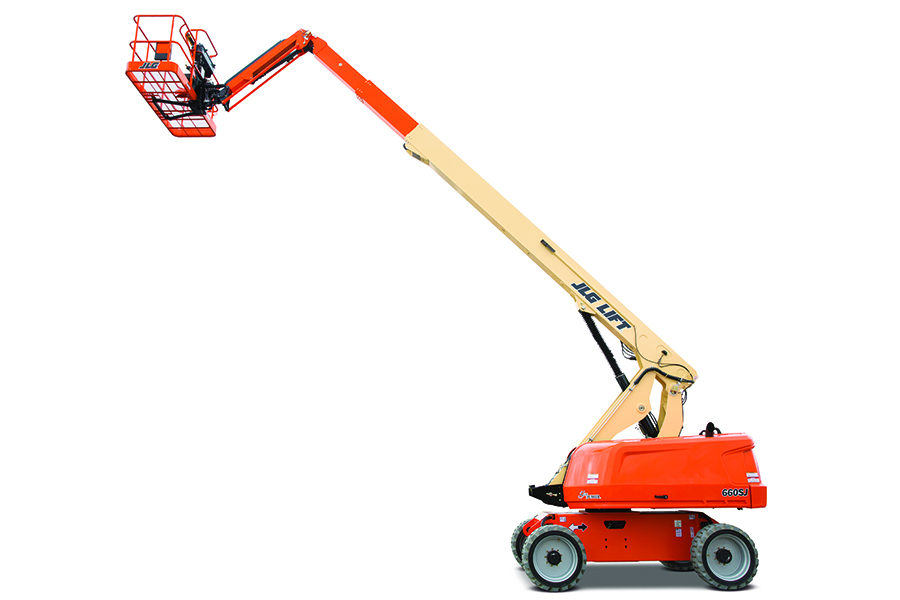 A wide range of accessories and attachments amplify the versatility of the 600S and 660SJ. Among them, the optional JLG SkyPower® system which improves fuel economy and saves time, while providing additional power for hand tools and accessories.
For more information about the 600S and 660SJ telescopic boom lift, visit booth #G3946 at CONEXPO.