7 January 2021, 12:05
The last year has been undoubtedly unforgettable. The whole world experienced a situation that has never historically been recorded before. The pandemic caused a global lockdown and government restrictions that more or less lasted the whole year and limited various fields of business throughout the world. The heavy machinery industry was not an exception.
On the other hand, the travel bans, event cancelations and gathering restrictions contributed to a swift development of digital tools and solutions. Many companies and users were forced to transfer their businesses at least partially online. We experienced a rapid traffic growth on both online portals, LECTURA Specs and LECTURA Press. Millions of professionals visited our ultimate buyers guide in order to research construction, agricultural, material handling, transportation, and other heavy machinery equipment. More precisely, a professional user sources data from LECTURA every 3.5 seconds!
We also introduced new digital services in 2020 such as a bilingual construction e-magazine DigiMessenger or a survey service providing complex reports consisting of opinions of our professional visitors. Please find below an overview of statistics from the LECTURA portals in 2020:
Sessions by device:
Desktop 50%

Mobile 46%

Tablet 4%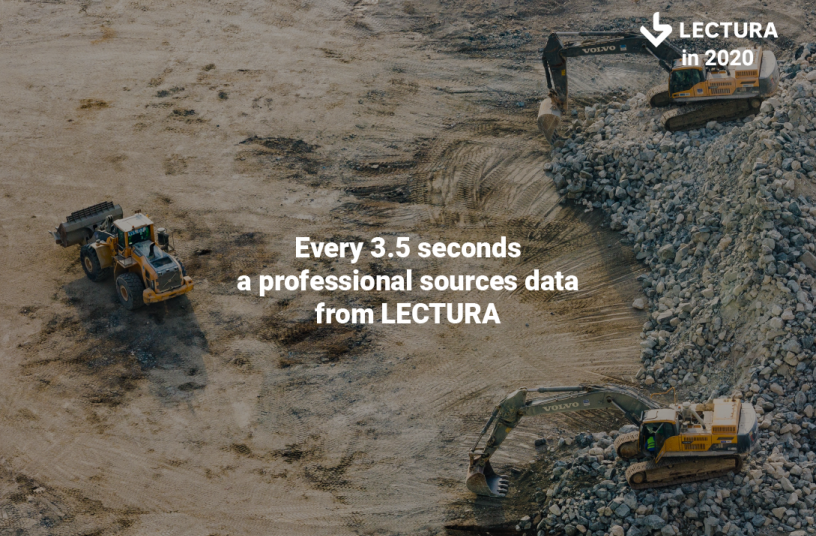 What our team achieved in 2020:
147,778 (+3,500)* models available on LECTURA Specs

2,444 English and 2,249 German articles published on LECTURA Press

1,057,903 (+191,340) newsletters were sent to our subscribers

4 issues of LECTURA DigiMessenger construction e-magazine
*The numbers in brackets indicate a comparison to 2019 data
What our audience achieved:
18,782,290 (+10,527,921) pages were viewed by our audience in total

11,546,854 (+ 5,554,780) machinery models checked by 6,263,886 (+2,992,528) professional visitors

5,797,780 targetable visitors through our remarketing tools

543,452 (+226,501) articles and reports read
25,000+ readers per DigiMessenger issue

500 replies to our surveys daily in 8 languages
Source: LECTURA Verlag GmbH