Manitowoc to feature a wide variety of new Grove and Potain cranes at Vertikal Days 2017
12 April 2017
The company will display the Grove RT540E, GMK5150L, GMK5250L and GMK4100L-1.

The new Potain Hup 40-30 self-erecting crane will also be featured.
Manitowoc will showcase several industry-leading cranes and technologies at Vertikal Days 2017, which will take place on May 24th and 25th. The company will be at Booths #400-401, and will have a wide array of Grove and Potain cranes on display for the fast-growing trade show. 

All of the exhibited cranes will show off the company's commitment to innovation and quality. Grove will show off a fleet of mobile cranes from both the rough-terrain and all-terrain ranges. They include the GMK5150L, GMK5250L, GMK4100L-1 and the RT540E. The selection enables the company to highlight a number of impressive features, such as the VIAB turbo clutch module and integrated retarder on its most recent all-terrain cranes, which eliminates both fluid overheating and clutch burning as it delivers wear-free starting and braking. Manitowoc's Crane Control System (CCS) will also be well represented, as it features prominently on all-terrain cranes appearing at the trade show. 

The new Potain Hup 40-30 self-erecting crane that debuted in September 2016 will also be a special feature at Manitowoc's booth. This model represents a generational improvement over previous self-erecting cranes, and has been designed to give customers increased efficiency, versatility and return on investment. This crane will be shown in partnership with the U.K.'s Ladybird Crane Hire, who will utilize the crane in its fleet following the event. 

"Vertikal Days represents a great opportunity to not only feature our latest and greatest cranes, but to also connect with our customers and hear first-hand about their unique lifting needs," explained Steve Barnett, Manitowoc commercial director for UK, Ireland and Scandinavia. "In keeping with The Manitowoc Way, we always keep customers at the center of our business, incorporating their feedback directly into the products and services we offer." 
GMK5150L
The five-axle Grove GMK5150L has a 150 t capacity, making it the leader in its class. Maximum counterweight for the crane is 45 t, which allows for an overall load chart increase of up to 20 percent over the previous generation GMK5130-2. With a capacity of 11.8 t with its boom fully extended, the GMK5150L is ideal for tower crane assembly or other applications where strength at height is needed. Boosting the crane's overall reach is an 18 m bi-fold swing-away jib, which can be extended with an 8 m boom extension and an 8 m jib extension for a total jib length of 34 m. The jib also offers an improved offset of 50°.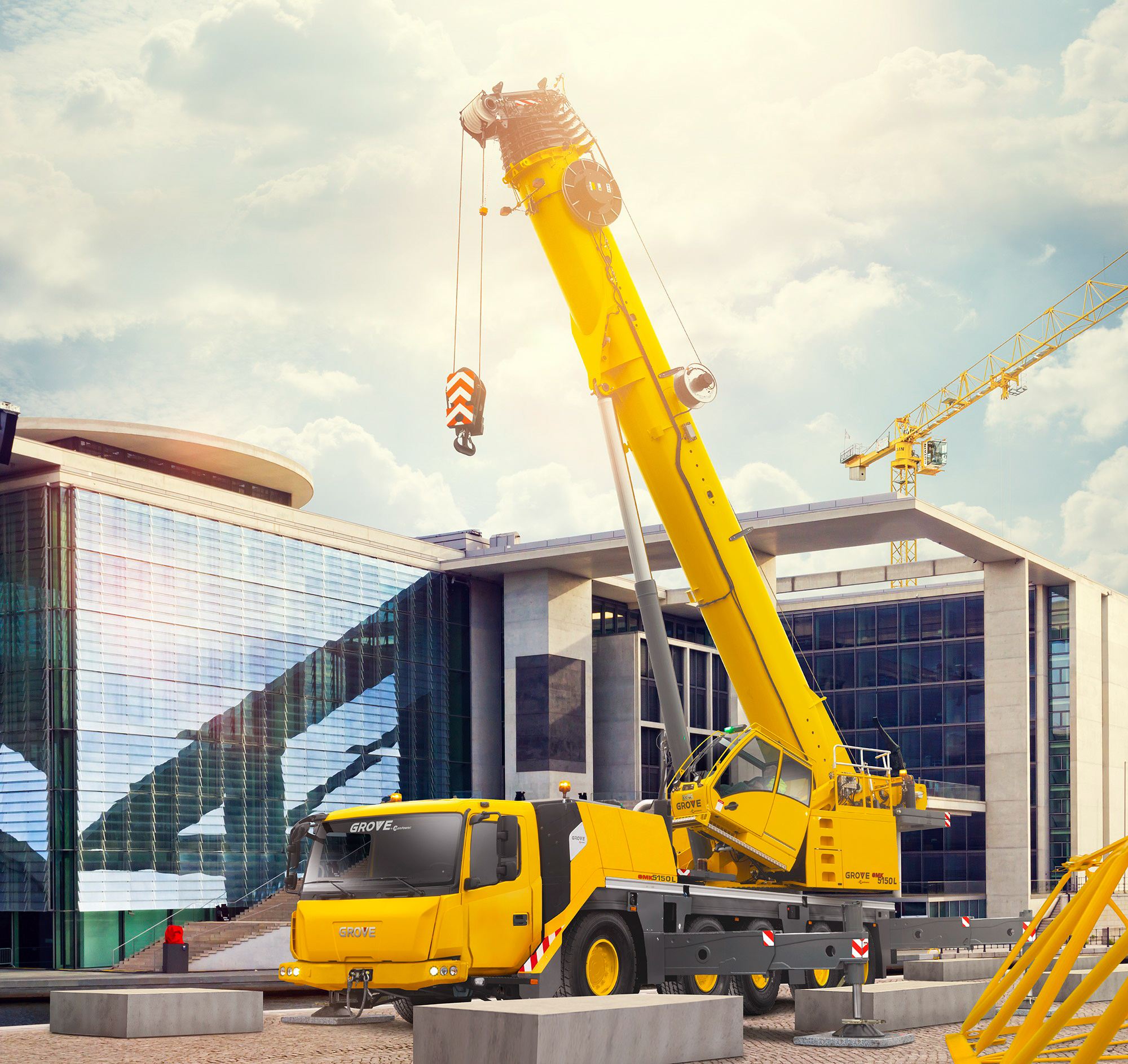 GMK5250L
The 250 t capacity GMK5250L has a 70 m boom and 21 m hydraulic swing-away jib that can be extended with either an 8 m boom extension, two 8 m jib inserts, or a combination of both for a total possible jib length of 37 m. It is the first mobile crane to feature the VIAB turbo clutch module, which eliminates fluid overheating and clutch burning while simultaneously delivering improved fuel economy. Other features on the GMK5250L include interchangeable counterweight slabs (which can be shared among the GMK5180-1, GMK5200-1 and GMK6300L); a self-rigging auxiliary hoist and the strongest load charts in the long-boom, five-axle segment.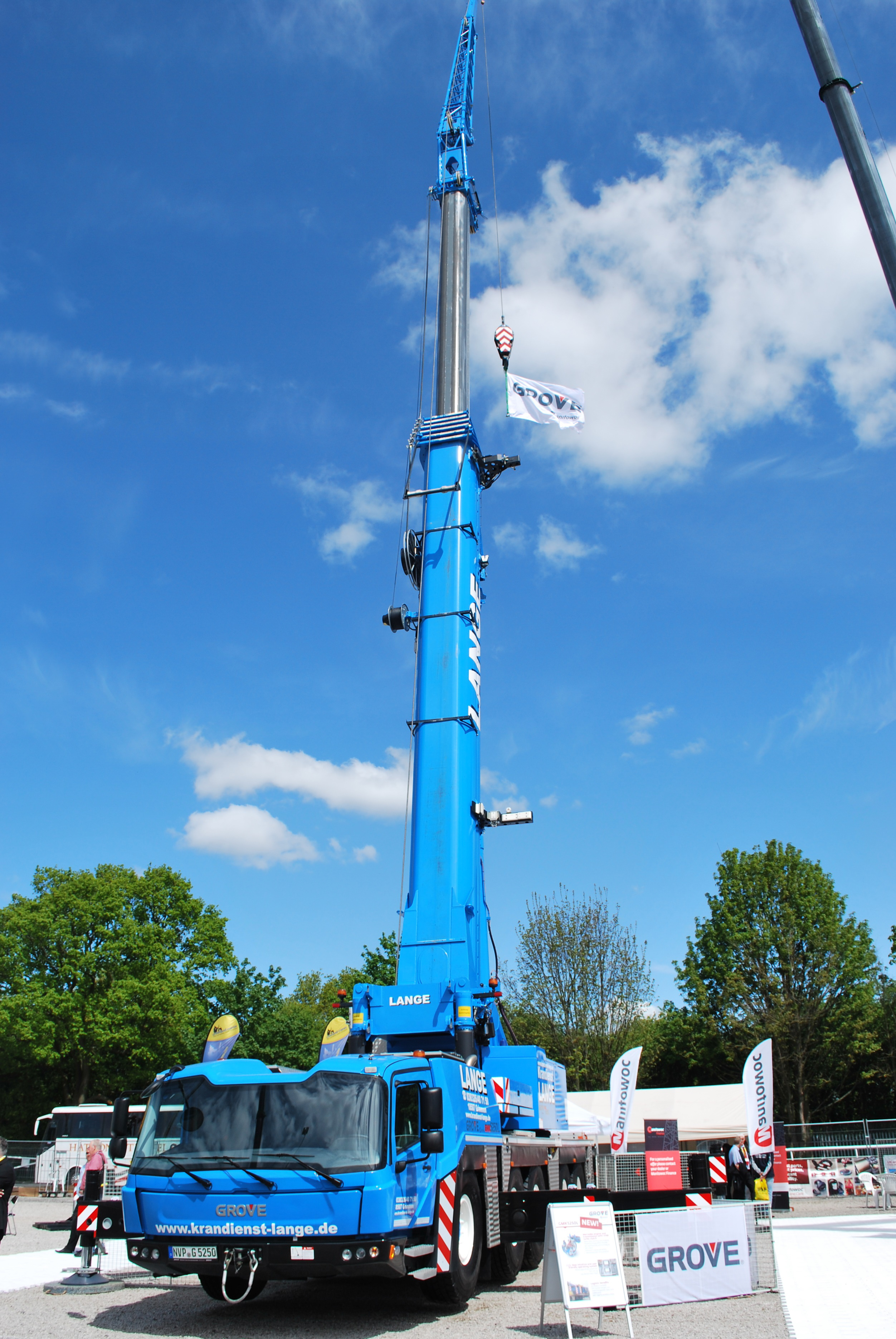 GMK4100L-1
The 100 t capacity, four-axle Grove GMK4100L-1 all-terrain crane features a 60 m boom, the best load charts in its class and a narrow, 2.55 m-minimum width. Its compact design makes it easy to access and maneuver on the narrowest of job sites. Boosting the crane's overall reach is an 18 m telescopic swing-away jib that can be extended with an 8 m boom extension for a total jib length of 26 m. The telescopic swing-away jib offers an improved offset of 0° - 45°.
RT540E
The 35 t capacity RT540E will represent Grove's rough-terrain range at Vertikal Days. It has a 31 m four-section, full-power boom that reduces the overall weight of the crane while maximizing capacity. It provides optimal lifting capacity in a compact package, with a maximum tip height of 47 m. This crane combines all of the industry-leading capabilities that Grove rough-terrain cranes are famous for, including an extremely rugged design with deep box section frames, four steering modes, inverted outrigger jacks and excellent pick-and-carry capabilities.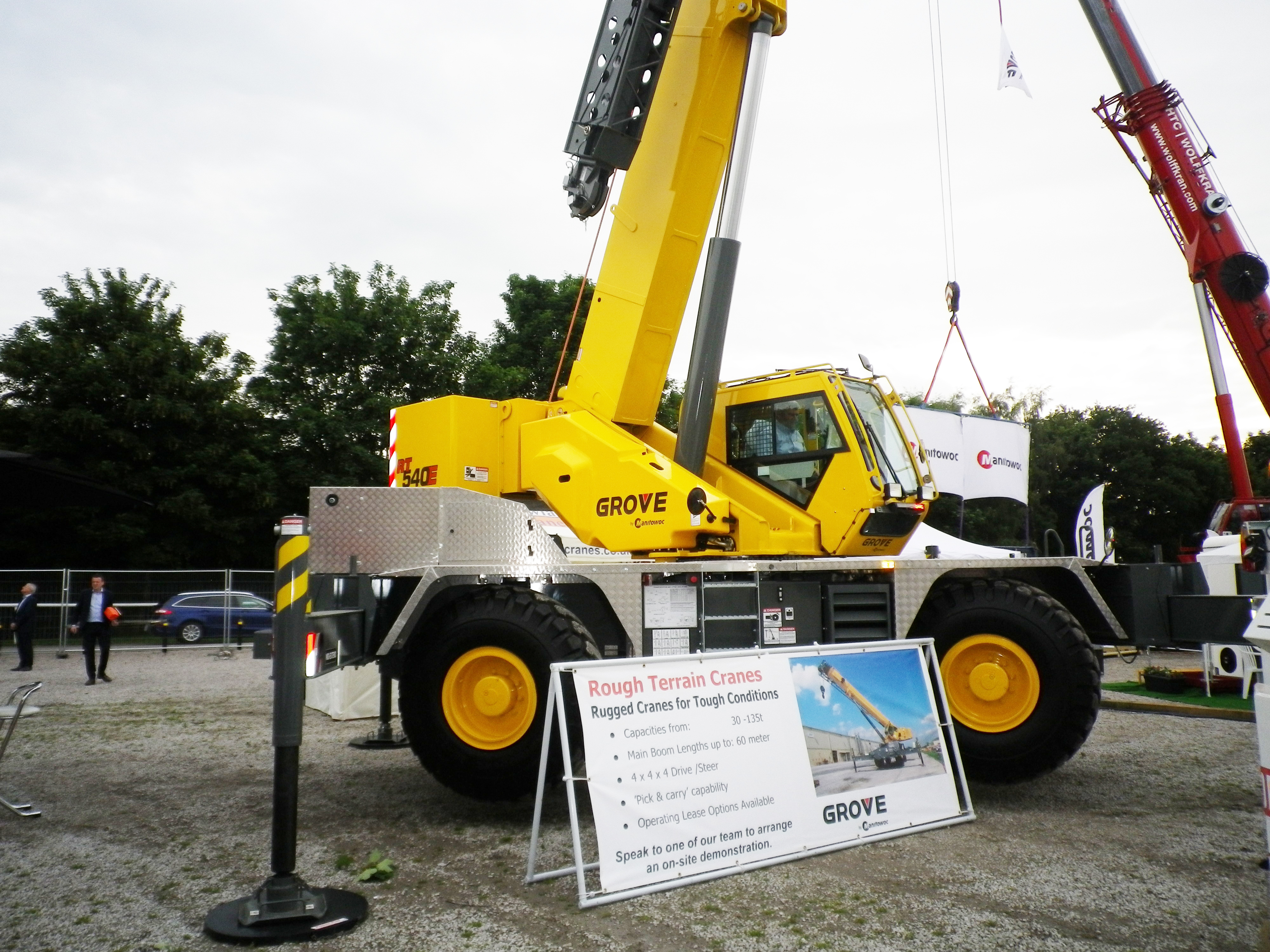 Hup 40-30
The Hup 40-30 has a maximum capacity of 4 t while it can lift 1 t at its jib end of 40 m. It has a 40 m jib and boasts 16 configurations, which enables it to be easily adapted for a range of job site applications. A transport package that is just 14 m-long when folded means it is easy to move from job site to job site. The Hup 40-30 also features a telescopic mast for two working heights. Its design boosts the height under hook attainable by the crane to 25.6 m in its "low position," and 30 m when extended to its greatest height.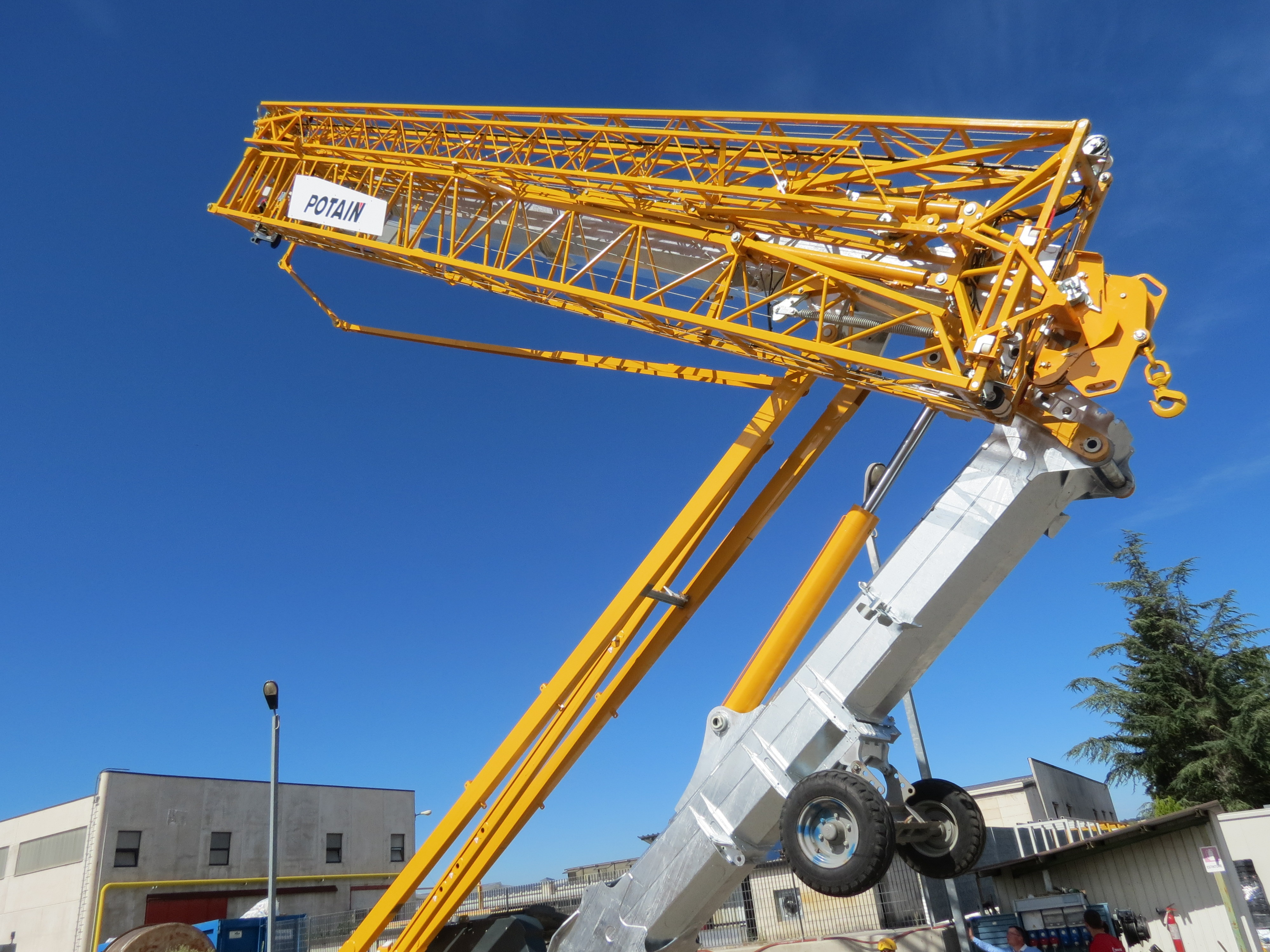 Superior services
In addition to highlighting its products, Manitowoc will also present a range of customer services. These include Manitowoc Finance, which delivers financing solutions tailored to Manitowoc cranes and customer business needs; CraniMAX, a very powerful lift planning tool that is being offered on all new GMK models and crawler cranes; and Manitowoc Crane Care, which will have representatives at the show to present its value, such as with on-site services, spare parts distribution, training and technical documentation.