19 April 2021, 12:34
PlanRadar offers digital solutions for documentation and communication during construction and real estate projects. Patrik Eder talked to Domagoj Dolinsek, founder PlanRadar, about the company's services and benefits, the pace of digitalization, data security or PlanRadar's digital transformation funding.
PE: Could you briefly introduce your company? What solutions and services do you offer?
DD: PlanRadar is a SaaS solution (Software as a Service) for documentation and communication in construction and real estate projects. Snags, checklists, and other facts are recorded with mobile devices directly on site and located on digital plans and in building models. This information is shared with employees and contractors in real time. The recorded data can be comprehensively evaluated. Users create and export reports at the push of a button.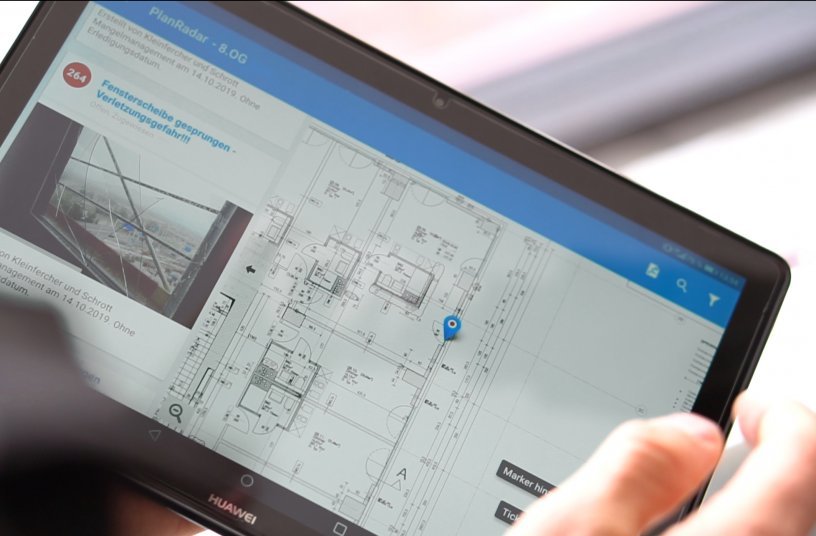 PE: What are the benefits of using PlanRadar features in the construction industry? Who are your customers?
DD: PlanRadar optimizes existing processes in the entire building life cycle. Many tasks that were previously done with pencil and paper, or by email and telephone, are now done digitally. This saves users time in processes such as defect management, document filing, reporting, and project evaluation - around 7 hours a week on average. PlanRadar is used worldwide by companies in a wide variety of areas. Our customers include companies such as Siemens, the REWE Group, PORR and Caverion.
PE: The pandemic situation undoubtedly accelerated the digitalization of all industries. Do you expect digitalization to proceed at the same pace even after the pandemic ends? 
DD: In the past few months, a lot has happened in the construction industry, which has so far been more traditionally oriented. Many companies have recognized that working digitally offers great benefits and the potential for cost savings. That is why we are also convinced that the trend towards digitization will continue.
PE: Storing large amounts of data requires a corresponding security system. Would you agree that a hack-proof technology should be the core of every data-based company?
DD: Data protection and data security are essential in our business. There is no way around it. This can also be seen from the fact that these aspects are a fundamental factor in the selection process for more and more companies. Anyone who does not meet the relevant requirements and specifications is out of the question as a solution.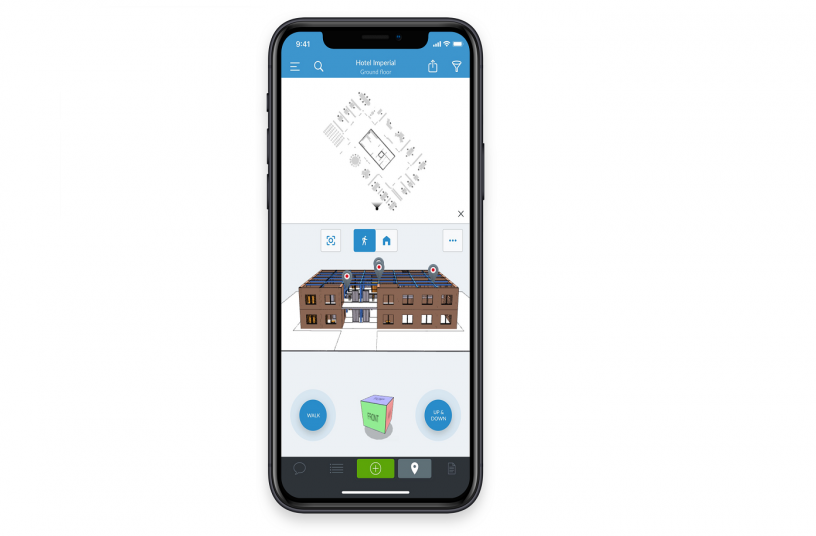 PE: Last year, PlanRadar secured €30million funding to boost digital transformation in construction and real estate. Can you tell us more about the project and how successful was it?
DD: We are using the funds raised for expansion in Europe. In 2020, despite the pandemic, we opened eight new locations in Russia, Poland, Romania, Sweden, France, Spain, Italy, and the Netherlands. We are now working at full speed there to digitize processes with our solution. In Europe in particular, PlanRadar is increasingly becoming the standard for handling construction and real estate projects.
PE: What are the long-term goals of PlanRadar?
DD: We want to drive the expansion further and establish ourselves as the leading solution globally. The signs are good that we will achieve this goal.
Do you like this interview? Do you also have something to share? Contact us at press@lectura.de and we will help you to spread the story.
Company overview
PlanRadar was founded in 2013 and is based in Vienna. The company specializes in providing digital documentation and communication for projects in the real estate and costruction industries.
Source: LECTURA Verlag GmbH