Premiere for two heavy duty machines - Come and visit SENNEBOGEN at transport logistic in Munich
15 April 2017
The transport logistic trade fair is the industry get-together for the port and logistics sector. Come and see us between the 9th and 12th May in Munich and experience our new products up close. SENNEBOGEN, the manufacturer from Lower Bavaria, offers interesting solutions for all challenges in the demanding material handling with its port cranes, mobile material handlers or energy-saving balance machines. Two new products will be showcased there - the 9300 port mobile crane and the 8400 balance material handler.
With a comprehensive range of machines, SENNEBOGEN offers the ideal solution for every task with regards to logistics and port handling.
New port mobile crane SENNEBOGEN 9300 makes its exhibition debut
With the completely re-developed port mobile crane 9300 E SENNEBOGEN is expanding its extensive portfolio with an attractive machine for the growing global market in the handling of bulk goods, general cargo and containers. The machine's high performance allows universal uses for effective handling in the port. The official presentation of the new product will take place at our exhibition stand at the transport logistic trade fair. Get ready to experience the initial technical data and visualize the extent of the port mobile crane, which, in the future, will serve ships up to 100,000 DWT in bulk and general cargo handling. With a scale model in 1:15 we are presenting the product highlights of our new machine to the expert audience at the exhibition stand.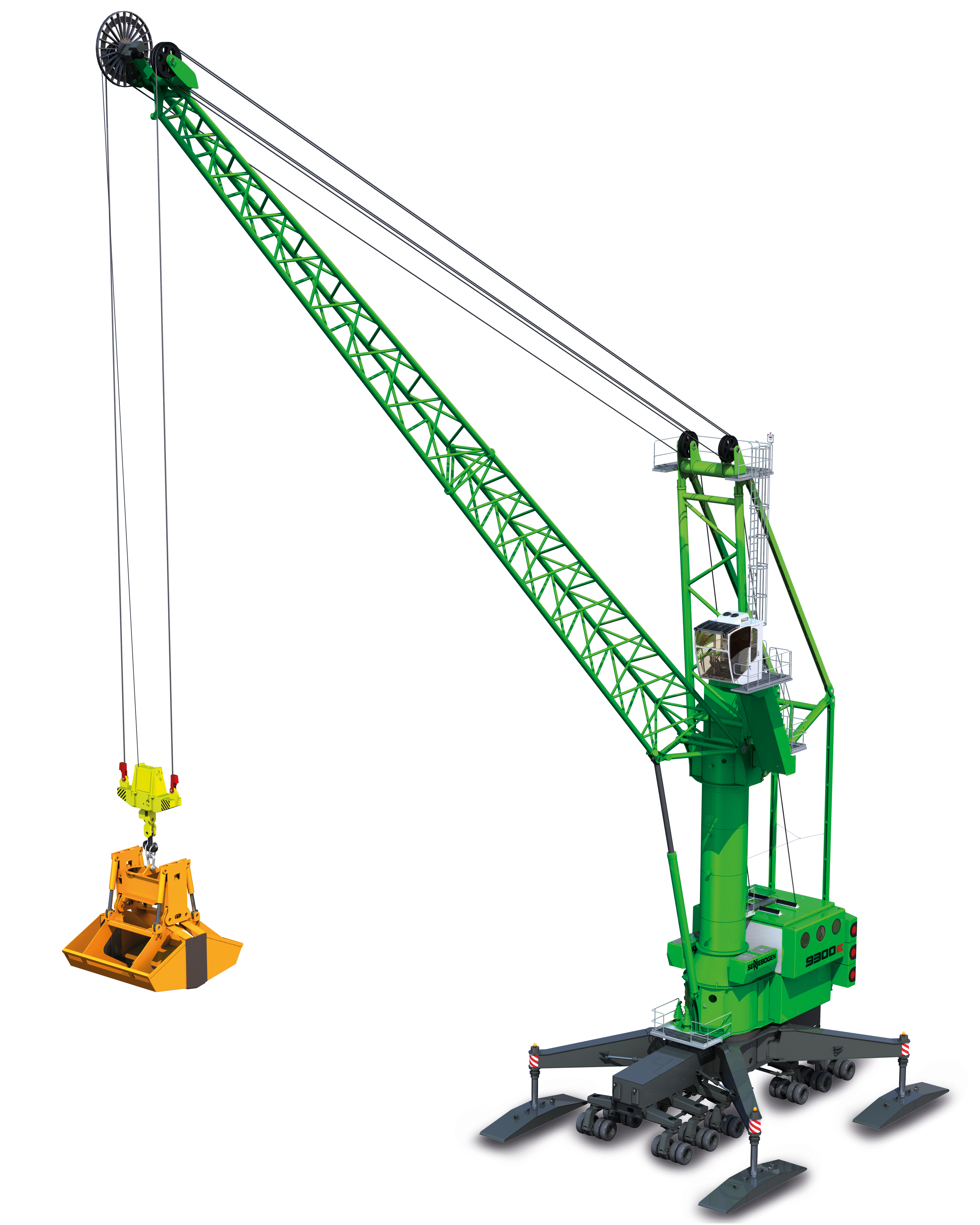 Material handling with up to 42 range and EQ principle
With the new SENNEBOGEN 8400 balance material handler, SENNEBOGEN presents an innovative handling concept with up to 42 m range and highest energy efficiency thanks to the consistently well-balanced EQ principle and electric drive. Thus a saving of up to 75% in operating costs is possible compared to conventional diesel machines.
Furthermore, the tried and tested SENNEBOGEN modular system is opening up a multitude of opportunities for every field of application and every material handled. Mobile and crawler undercarriages or portal solutions can be individually tailored to the customer's needs. We will show you a detailed scale model in 1:15 to indicate how such heavy duty machines are designed which will amaze you.