8 March 2017, 11:51
Dressta launched its line of hydrostatic compact crawler dozers – the TD-8S & TD-9S – to the North American market with a dedicated event for its nationwide dealer network in July 2016.
And today, those new machines are on display here at ConExpo, one of the most important gatherings of the construction equipment industry in the world. It is a great event that allows industry professionals to see first-hand the new models of Dressta product range that are a fit for 30% of the North American dozer market.
The Dressta S-Series compact dozers are equipped with full dual path hydrostatic drive systems that transmit full power to both tracks in all conditions to ensure full loads are handled easily with smooth pivot turns and counter rotation. The result is improved productivity and ease of operation, even when working on confined job sites. S-Series compact dozers offer the perfect balance for ripping, dozing and precise final grade control. They are proven performers in landscaping, residential construction & forestry applications. S-Series dozers are engineered to optimize versatility, controllability and finish grade accuracy.
The new Dressta TD-9S has been awarded as one of the 2016 Contractors' Top 50 New Products by Equipment Today in "Earthmoving - Heavy" category.Contractors' Top 50 New Products awards represent the leading edge of innovation, quality & efficiency in the construction equipment field today.
Today, DRESSTA is continuing to build on its International Harvester heritage with innovative, durable and rugged machines that can withstand any challenges that job sites demand.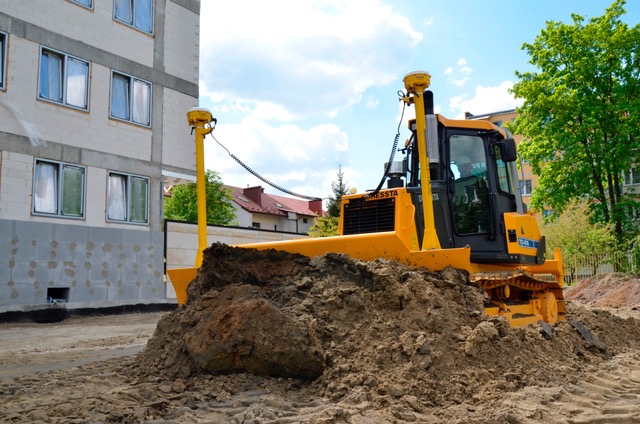 US Standard Engines
The TD-8S and TD-9S are powered by QSF 3.8 Turbo-charged Cummins engines, meeting US EPA Tier 4 Final emission regulations. The engine combines proven electronic controls with outstanding reliability and durability that ensure long maintenance intervals, and is equipped with a DEF after-treatment systems and a waste gate controlled by ECM.
Proven Dressta Build
The new compact dozers inherit a number of Dressta's established design features. A strong 6-WAY C-Frame is complemented by a robust undercarriage that is available in two options: the standard LT (Long Track) version for better stability and the LGP (Low Ground Pressure) version for use in swampy and muddy terrain. Undercarriages feature a standard lubricated track system (LTS) and split link track chains to reduce removal and installation time. Both models feature pivot shaft installed suspension for final drive protection and hydraulic track adjusters for extending track chain life.
Compact in size, big on performance
Both models are equipped with 6-way blades designed for ultimate performance in both heavy earth moving & final grade applications: TD-8S with a 2.4yd³ (LT) or 2.6yd³ (LGP) blade capacity, and the TD-9S with a 2.9yd³ (LT) or 3.1yd³ (LGP). Multi-shank (5/3) parallelogram rippers enable the compact dozers to achieve the ripping performance of much larger models – 14.9in (378mm) for the TD-8S, and 19.7in (500mm) for the TD-9S.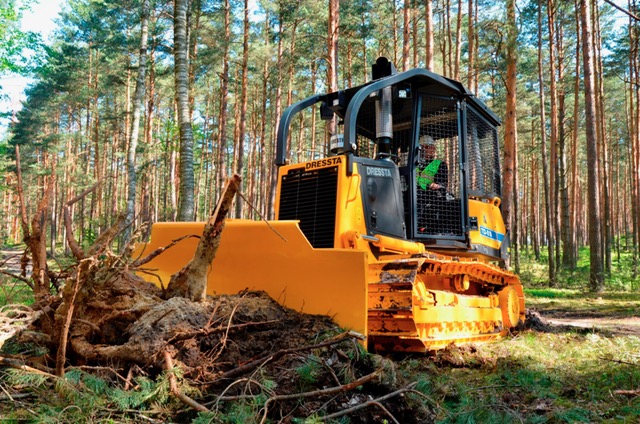 Designed for Ease of Operation
Both the TD-8S and TD-9S have been designed to ensure maximum productivity. For optimal visibility, enlarged side door windows and a sloped engine hood allows for a better view of the blade. An all new cab is designed to provide 30% more space, and FOPS and 2-post ROPS ensure maximum safety.
Numerous features within the dozers mean the operator is able to perform efficiently and effectively. A new high resolution 7" LCD display screen provides real-time system values for temperatures, pressures and forward/reverse direction shift and ground-speeds ranges.
Two ergonomic joysticks ensure smooth controllability: a left-hand joystick with control buttons and switches for steering, and a right-hand joystick for mounted equipment. An Eco-mode feature, enhances fuel efficiency without sacrificing productivity. S-Series dozers are available with integrated technology options of Trimble Ready, and full Trimble 3D control systems.
All these features combine to make the hydrostatic TD-8S and TD-9S compact dozers the optimal choice for a wide range of end users and applications. S-Series dozers are engineered to optimize versatility, controllability and finish grade accuracy, and are easy to transport.