15 June 2021, 13:31
Can you describe the business activities of your company?
Sharemac provides an innovative disposition software, cross-manufacturer telematic-solutions as well as a unique shareconomy platform for construction equipment. Our leading solutions increase equipment utilization and transparency, increase management and cost calculation efficiency in construction projects and reduce unnecessary transportation, thus resulting in a more environmentally friendly construction.
When and by whom was your company founded? How did you come up with the idea?
Sharemac was founded in 2018, when Manuel Kimanov and Rezi Chikviladze were working on a university project with their professor Sven Voelpel. Together they came up with the idea of a more efficient and sustainable solution on construction sites. In fact, what started as a platform for sharing of construction equipment, has now transformed into the most comprehensive approach and solutions set on the market, consisting of the innovative disposition software "SAM" accompanied by state-of-the-art, cross-manufacturer telematic solutions for equipment tracking and maintenance.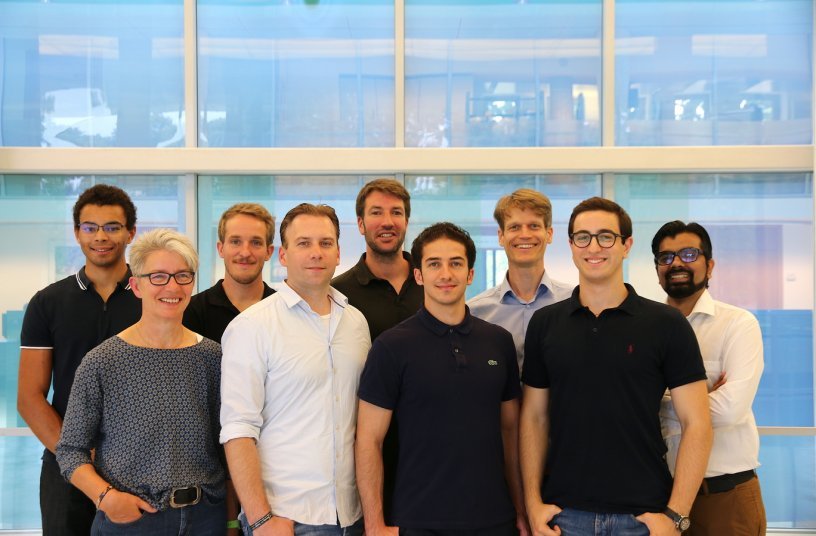 What problem(s) is your tool solving?
On construction sites, work is often still done laboriously with paper, notes and basic computer programs - whether project planning, equipment overview or maintenance, or just a basic documentation of the work carried out. There are multiple individual solutions that focus on a subarea, the so-called stand-alone solutions. With SAM, we offer one holistic solution that enables complete planning, documentation and analysis. Construction processes are not only simplified, but automated. All important data is stored, processed and accessed in one central solution that can be accessed anytime and from any device.
Can you identify the range of your customers? What markets/regions do you focus on and where would you like to expand?
Our target groups are classic construction companies, machine rental companies and machine manufacturers. At the moment, we are focusing on construction companies, as there is an extremely high potential and demand in this segment. SAM is already in use by some of Europe's largest construction companies such as STRABAG SE, but also bymultiple smaller and regional companies in Germany, which shows the potential and universality of our solution.
Could you provide 5 tags that describe your company and service the best?
#SaaS #Software #digitalisation #construction #sustainability
Source: LECTURA Verlag GmbH