12 May 2021, 14:43
The Spanish company TCI Cutting, world benchmark in the manufacturing of laser and waterjet cutting machines, tailor-made automation solutions, as well as intelligent production management software, launches in the North American market within its growth and international expansion plan.
The company, based in Valencia, has recently reached a collaboration agreement with two local partners, INDUCOR and PHASE FOUR, both highly incorporated and knowledgeable of the North American market and specifically in the sheet metal and industrial cutting sector.
TCI Cutting is especially focused for its growth in three industrial centers of interest for the Spanish company, the areas of Northwest, California and Texas. Aware that this market is made up of many different markets and types of customers, the company is committed to industrial technological developments especially suited to the American demand in each of these industrial areas. That means, state-of-the-art laser cutting machines like the Dynamicline Fiber, Smartline Fiber and Speedline Fiber, with their respective intelligent automation solutions and intelligent production management software for autonomous and strategic decision-making, as well as its waterjet cutting machines, BP-C and BP-H, among others.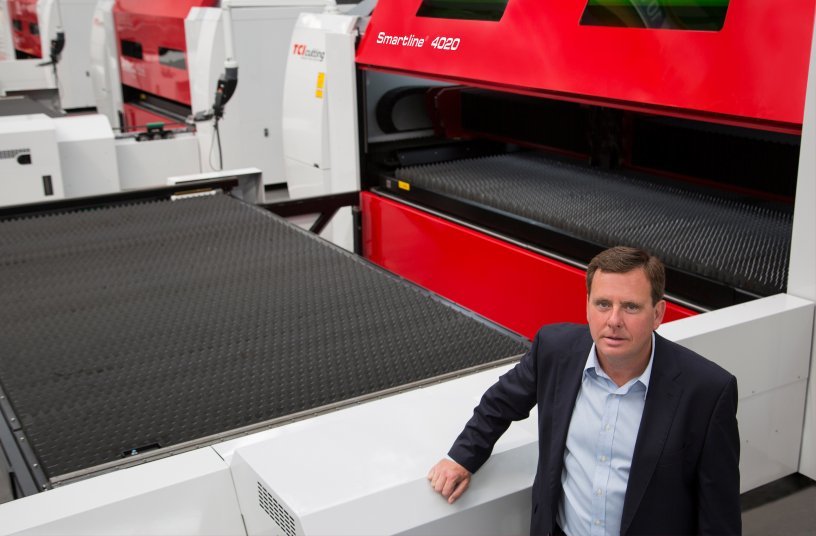 TCI Cutting seeks both a fast and high quality introduction to the North American market of its brand, to consolidate itself as a high-end option for American companies seeking to optimise their industrial cutting plants in accordance with the current digital environment. Furthermore, to become customers' long-term technology partner so as to help them in their transformation plans into Smart Factories.
In the words of Emilio Mateu, CEO-Executive Director of TCI Cutting, "the North American market has an important weight within our corporate international expansion plan, it is a strategic market for the development and growth of the company. We want to make known our cutting solutions and meet the needs of our potential customers in this country, nothing we would like more than to help them to be more competitive and productive in the future".
Source: Anmopyc