19 July 2022, 08:46
SR has just brought a new era to its fleet when it comes to mobile elevating work platforms: the DaVinci AE1932, the first all electric scissor lift, without any hydraulic component, which means zero oil leakage. Its electrical transmission components allow this machine to work more while consuming less energy, as they contribute to a considerable reduction in the use of power.
"Since SR's foundation, our main goal has been to bring the most innovative technology to our customers", says Yuri Caldeira, commercial director of SR. "With the DaVinci, we are the first rental company in Brazil to provide a Scissor Lift with zero oil leakage, something up until recently unimaginable for segments such as hospitals, pharmaceutical plants, museums, data centres, the food industry, which require absolute care when it comes to cleaningness, hygiene and bringing the risk of contamination to a minimum", he adds.
For the technical director of SR, Mario Bueno, a very important differential of this MEWP is the battery. "In addition to having lithium battery technology, which is maintenance-free and allows a full charge in just 3.5 hours, this equipment has battery temperature control, allowing it to operate in cold cameras without any downgrade in performance", evaluates Mario. Other factors also made a difference when adding the DaVinci to our fleet, such as remote diagnostics and software updates, almost no need for preventive maintenance, high performance, lower cost of ownership, durability, design and the reliability of the JLG brand.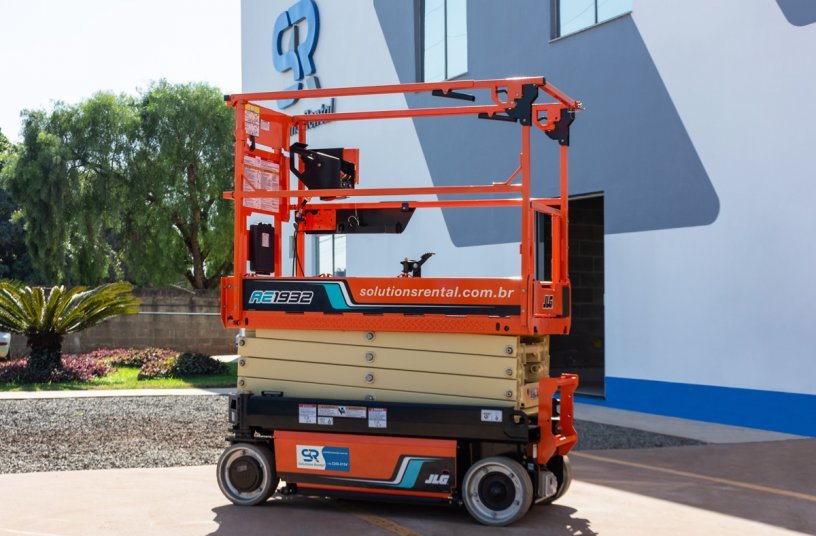 "Solutions Rental shows with the acquisition of the DaVinci that the Brazilian market knows how to recognize and value cutting-edge technologies. The search for exclusive and innovative solutions for customers is what drives us constantly. Having customers with this same vision is essential in this process", comments Adriano P. Leandro, Senior Manager Sales & Market Development – South America JLG.
SR is already demonstrating the DaVinci in some of our major customers in segments that are sensitive to oil leakage. "We are very positive about the receptivity of this innovative All Electric Scissor Lift by the market and we believe that in the near future the demand for this equipment will have an incredible exponential growth", concludes Yuri.
Source: inpix; Solutions Rental