26 May 2021, 15:53
The company Thaler GmbH & Co.KG, manufacturer of yard loaders, gave the University of Economics and Environment in Nürtingen-Geislingen, Institute of Technology, 2 yard loader models (the 3448T and the 3448T-5A) the opportunity to carry out stability tests for 6 weeks.
LECTURA Press was invited by Mr. Pöhler from Thaler to test both models.
The model 3448T is an articulated loader as we know it so far and the advantages are well known. Nevertheless, the 3448T-5A is a forward-looking development.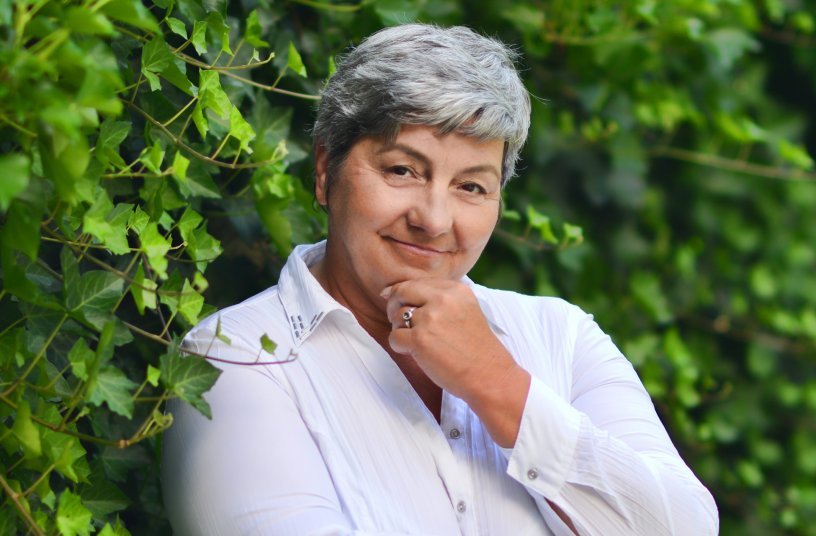 The addition to the model's name 5A is the abbreviation for 5-axle steering, articulated steering and all-wheel steering in one device. At the push of a button, before and during the operation, you can determine which type of steering is more suitable for the work required.
The new steering system offers more safety for the operator and machine, because the 3348T-5A enables the choice of the individual types of steering: all-wheel steering, front-axle steering, crab steering and articulated steering alone or an interaction of the articulated steering with the all-wheel steering to gain maneuverability.
I drove both models and had the opportunity to gain my own impressions of the steering systems. Even as a novice driver, I could tell the difference between the 3448T and the 3448T-5A.
As a beginner I quickly got to grips with the articulated steering, but it was not that easy with the 3448T-5A. I tried all 5 types of steering. Understandably, as a beginner, I felt most comfortable with front-axle steering and all-wheel steering. Driving with crab steering was something different. I'd better leave that to the professionals, who know exactly the advantages of crab steering in difficult situations. With the articulated steering, the curves were a child's play for me.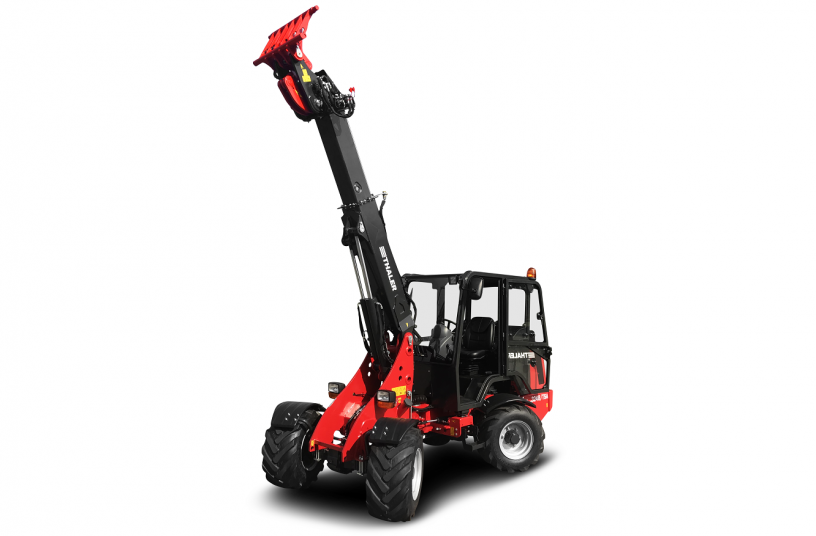 As the highlight of my test drive with the 3448T-5A, I had 2 square straw bales with a weight of approx. 900 kg on the fork, I could extend the arm completely and was able to drive an astonishingly small turning circle with the combination of articulated steering and all-wheel steering.
I am sure that professional drivers will be delighted with the new steering system.
With this steering concept (combination of all-wheel steering and articulated steering), combined in one loader, Thaler GmbH & Co.KG has already won a medal in the GaLaBau 2018 innovation competition.
Finally, I would like to thank Thaler and personally Mr. Pöhler and wish them all the best.
Source: LECTURA Verlag GmbH