13 February 2023, 09:09
The manufacturer will showcase several of its product lines designed for the demanding day-to-day needs of the rental market.

Tsurumi will introduce its new line of Honda-powered heavy-duty contractor-grade generators with carbon monoxide detectors. Models TPG4-3400HDX, TPG4-7500HDX, and TPG4-7500HDXE will be displayed at the show.

The official launch of the Vanguard® Series engine pumps will be a highlight.
Tsurumi America will be exhibiting its line of electric submersible pumps, engine pumps, and generators at The ARA (American Rental Association) Show 2023, from February 12 – 15, in Orlando, Florida. The company will occupy booth #2446 at the Orange County Convention Center.
The pump manufacturer will display a range of newer products at the show, including its TM, HSE and UT series. Tsurumi will also show the popular LSC and LSR drainage pumps and will highlight the recent introduction of Vanguard® Series engine pumps and its new line of Honda-powered heavy-duty contractor-grade generators with carbon monoxide detectors.
"Our reputation for quality and performance has been built through our partners in the equipment rental industry over the decades," said Mike Grant, portable product and rental market manager at Tsurumi. "There's no tougher application on a piece of equipment than rental, and that fact is integrated into every step of our design process to build heavy-duty, reliable equipment. We are excited to showcase not only the quality of our products, but our strong inventory levels currently available to support our partners in the rental industry." 
The product lineup on display at this year's event includes:
HS Series (HS, HSD, HSE, HSZ) submersible pumps

LSC and LSR series low-level, high-volume drainage pumps

LB Series slimline dewatering pumps

NK Series high-volume contractor pumps

UT Series cast iron pumps

TM Series corrosion-resistant pumps

TE and EPT series Honda and Vanguard powered engine pumps

TPG Series Honda-powered generators

Float switches
"The rental business in the pump industry is very important to what we do, and our submersible pumps are some of the most well-known in the market because they deliver," said Glenn Wieczorek, managing director of Tsurumi Pump. "It's great to be back at The ARA Show this year, as it's a fantastic opportunity to meet with potential customers and explain the benefits of deploying Tsurumi pumps and other products on their job sites."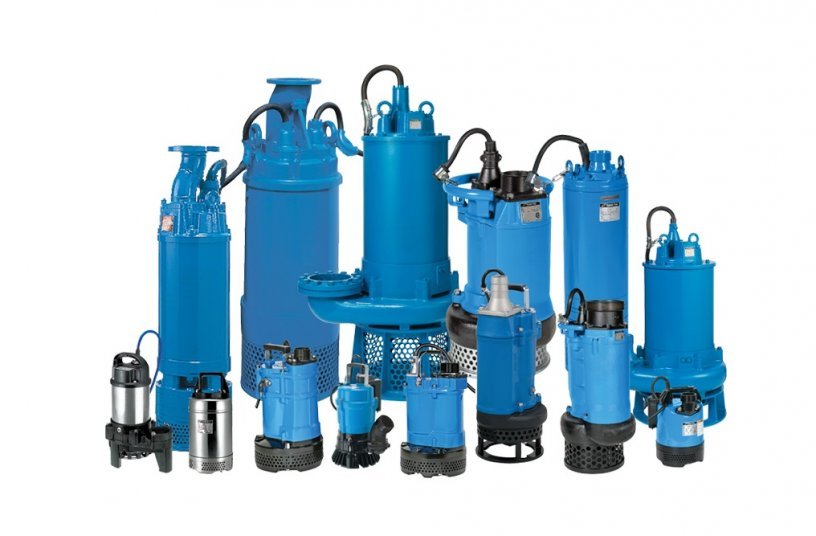 Source: Tsurumi America, Inc.