30 September 2022, 13:31
Sneak Peek: Volvo
When searching for information about Volvo, the majority of people uses the official website -  almost 50%

40% of all surveyees have been frequently seeing Volvo-related content in various kinds of specialized media

 only 2.6% of replies stating Volvo ́s dealership to be very unsatisfactory
"With us, the customer has a name"
In March this year, Blinto, the Swedish auction portal for agricultural and construction machinery, entered the German market as Blinto GmbH. Patrik Eder, editor at LECTURA, spoke to Matthias Ressel, Country Manager DACH, about the concept and the strategic direction of the company. Read more >>
Hexagon is reimagining digital construction from the ground up at bauma 2022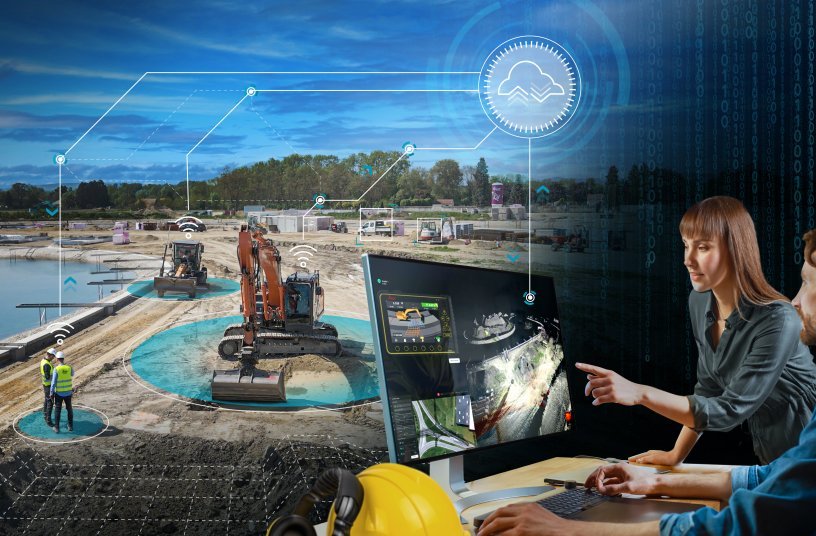 Hexagon's Geosystems division presents an extensive portfolio of machine control and construction management technologies at bauma, the world's largest trade fair in the construction industry, taking place in Munich, Germany, from October 24-30, 2022. Read more >>
Precise, intuitive and highly efficient!

AMAZONE has extended its unique 3-point linkage precision air seeder range with the new Precea 6000-2AFCC. The optimum combination of the robust KG rotary cultivator and the precision air seeder increases performance. Read more >>
Bauma 2022: TOBROCO-GIANT grows into a full-liner

TOBROCO-GIANT's ambitions extend beyond being among the largest manufacturers of wheel loaders. The brand from the Netherlands wants to grow into a full-liner in compact and durable equipment. On one hand, this is done by expanding the portfolio across the board with the introduction of new and electric models. Read more >>
Cross application miner for challenging infrastructure projects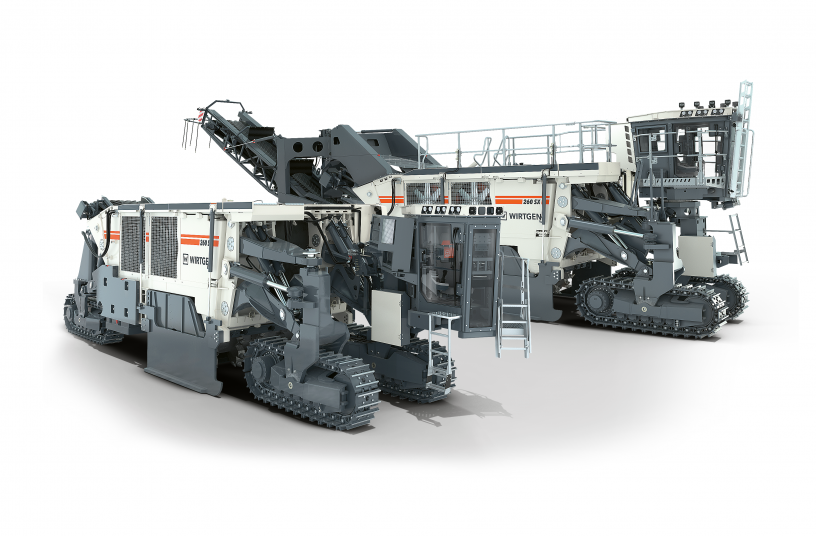 Whether for routing operations for railway projects, pipeline laying, or the construction of roads, tunnels, harbours, or water retention basins – cross application miners like the 260 SX(i) are the ideal choice for a multifaceted spectrum of applications and can powerfully, economically, and sustainably cut all types of rock. Read more >>
Renewed Crane Range Lifts Offshore Wind Industry to the Next Safety Level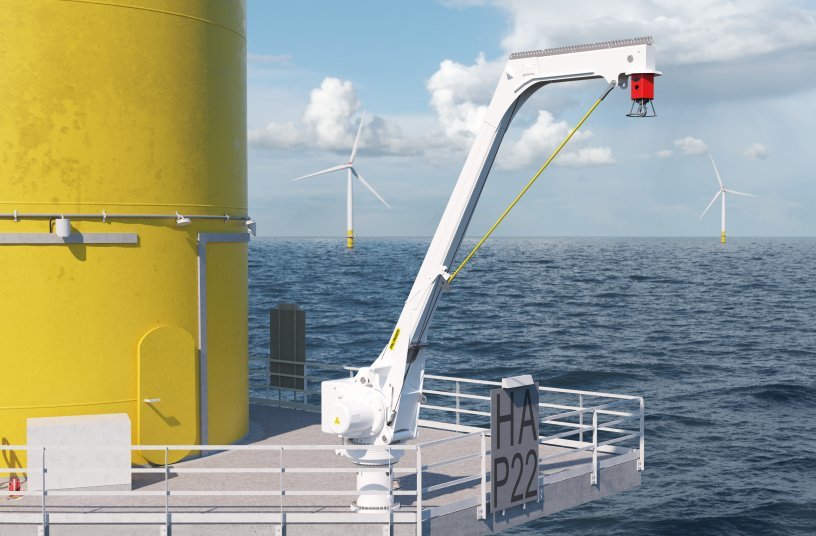 With a redesign of its well-proven fixed boom crane range, PALFINGER responds to the latest safety requirements of the global offshore wind industry. At this year's WindEnergy in Hamburg, Germany, the new range of cranes will be introduced – and showcased – for the first time. Read more >>
FPT INDUSTRIAL powers the world's first snow groomer with a hydrogen combustion engine, the brand new XC13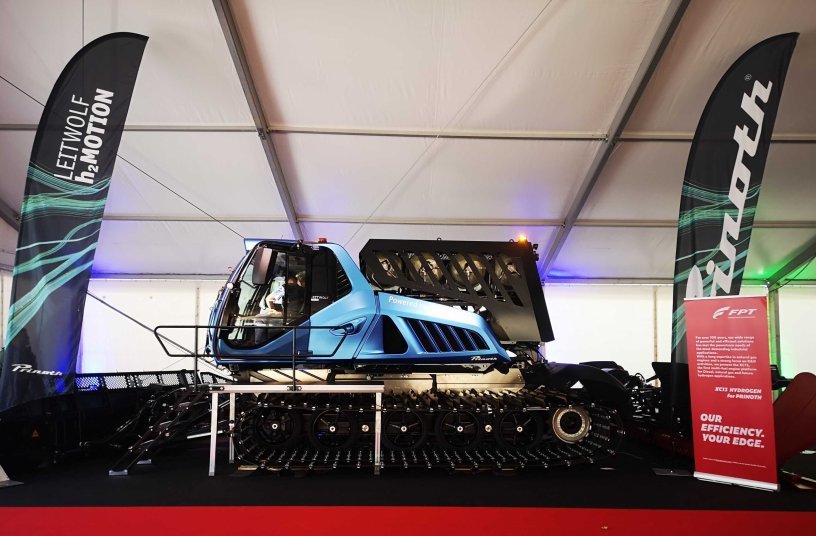 FPT Industrial, the powertrain brand of Iveco Group, goes straight ahead on alternative propulsion and takes to the ski slopes. Just a week after the launch at IAA in Hannover, FPT Industrial presents the first concept application of the new XC13 hydrogen combustion engine and a new collaboration with a partner of excellence. Read more >>
Do it all in a single pass: TERRIA with fertiliser equipment and AMICO F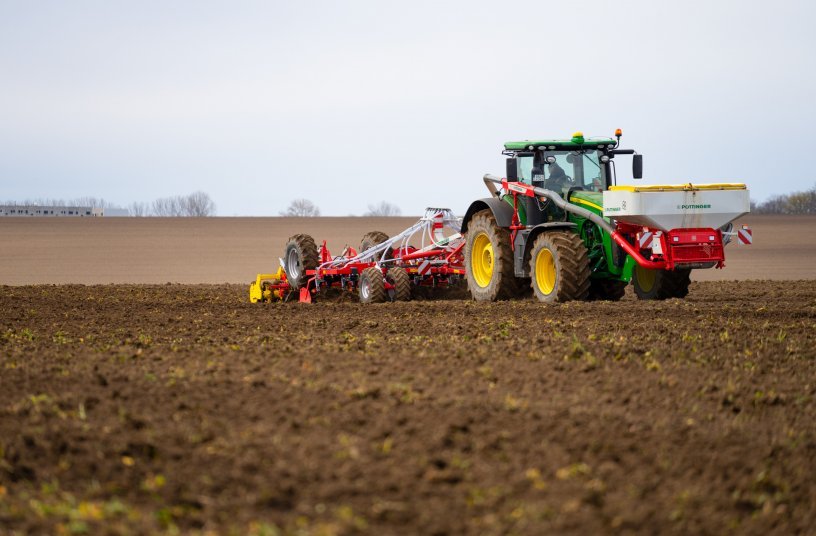 In future, it will be necessary to deploy resources worldwide even more purpose-specifically and efficiently. That is why Pöttinger has teamed up the trailed TERRIA stubble cultivator with the AMICO F front hopper solo for resource-saving work. Read more >>
MAGNI TH and euroTECH mark their partnership with a joint appearance at BAUMA 2022

End of June, euroTECH managing director Thomas Schulz travelled to Castelfranco Emilia in Italy to seal an important partnership: Magni Telescopic Handlers Srl, a local manufacturer of telehandlers, has chosen the eT-Litocran700 as an add-on module for the precision vacuum lifters used in its products. Read more >>
New impact crusher MOBIREX MR 130(i) PRO with all-electric drive concept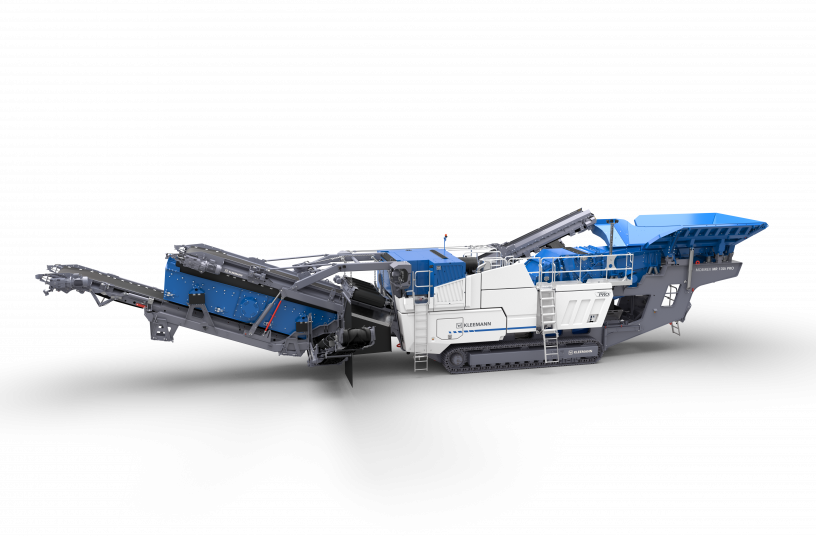 With the mobile impact crusher MOBIREX MR 130(i) PRO, Kleemann presents a new family member from the PRO line. The plant is used as a primary and secondary crusher and combines output, precision and sustainability. Read more >>
Source: LECTURA Verlag GmbH