Metso Outotec: industry news, company information, media
Metso is a world-leading industrial company offering equipment and services for the hauling solutionssustainable processing and flow of natural resources in the mining, aggregates, recycling and process industries. With our unique knowledge and innovative solutions, we help our customers improve their operational efficiency, reduce risks and increase profitability. Metso employs over 15,000 people in more than 50 countries.
Latest news from Metso Outotec
See more Metso news
Product overview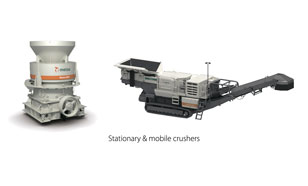 Crushers
Crushers or rock crushers are machines used to reduce the size of rocks and stones in aggregates production, construction material recycling applications, and in mining operations. Metso has designed, engineered and manufactured crushers for more than 100 years. Our offering covers different stationary, mobile and portable jaw crushers, gyratory crushers, cone crushers and impact crushers – optimized for any size reduction need.
Screens
Screens are commonly utilized in mining operations and aggregates production to separate rocks, ores, and other materials by size, shape or other characteristics. Whatever your process requirements, Metso has the stationary, mobile and portable screening equipment to fit your needs. Our screening professionals are eager to help you in finding the most productive and cost-effective solution for your application.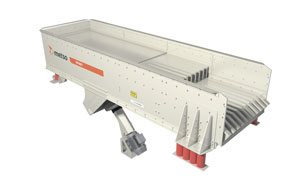 Feeders
Feeders are widely used in mining operations and in aggregates and recycling applications to transfer materials from one process step to the next, or to extract materials from storage stockpiles. Feeders ensure that bulky materials are dosed correctly and deliver a uniform flow of dry or moist fraction of rock or minerals. Metso's range of feeders consists of apron feeders, belt feeders, grizzly feeders, pan feeders, and wobbler feeders that are available as standard or customized versions.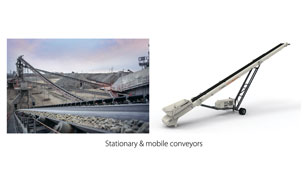 Conveyors
Conveyors are designed to be safe to use, easy to maintain and to significantly increase the cost-efficiency and eco-friendliness of your application. They are built from high quality materials, based on extensive testing and over a 100 years of engineering experience. Metso's conveyor offering includes stationary conveyors such as chain conveyors, en-masse conveyors, roller conveyors, reciprocating conveyors, and wide belt conveyors, as well as mobile conveyors.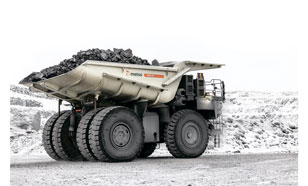 Hauling solutions
It's tough enough to squeeze maximum profitability out of a mining operation. Unproductive trucks make it even tougher. Our hauling solutions are designed with one thing in mind - to maximize the availability and performance of your trucks, while reducing your costs for service and maintenance.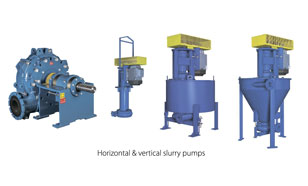 Slurry pumps
Slurry pumps are heavy and robust centrifugal pumps capable of handling tough and abrasive duties. Metso's comprehensive slurry pump offering covers horizontal pumps, vertical pumps and dredge pumps.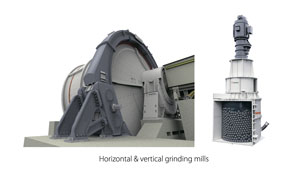 Grinding mills
At Metso, we have over a century of experience in designing and manufacturing the most comprehensive line of grinding mills and entire grinding systems for the global mining industry. Wet or dry, horizontal grinding or vertical stirred milling, we make sure you'll get precisely the equipment that is most effective and most energy efficient – and that your operations are backed up with all needed services over the long haul.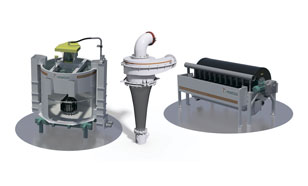 Beneficiation and classification solutions
Metso's sustainable and efficient beneficiation and classification solutions bring together our years of expertise and knowledge with a full range of capabilities that deliver the right process, equipment and technology for optimizing customer operations. From plant modules to complete solutions, Metso offers world class technology (ultrafine screens, hydrocyclones, spiral dewaters, flotation cells and columns, magnetic separators, pressure filters, inclined plate settlers, tube presses, spiral dewaterers) for the beneficiation a wide variety of ores such as copper, gold, iron, lead, zinc, platinum and industrial minerals.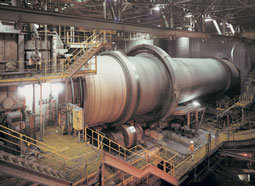 Pyro processing equipment
Metso designs, engineers and supplies pyro processing equipment and systems for calcination, heating, drying, cooling and pelletization that increase the intrinsic value of ores, minerals, waste and related materials. Our solutions are designed to optimize the fuel efficiency and the overall heat balance.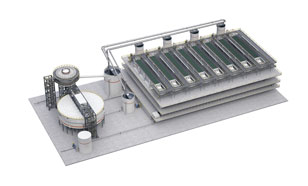 Tailings management
Tailings management in today's perspective is unable to sustain in the future. An effective end of the mine strategy needs a vision that goes beyond environmentally safe practice. At Metso, our goal is to transform tailings management by changing legacy and risk prone practices with a positive value creation model. Metso Tailings Management is bringing change through dewatering, handling and reprocessing of tailings. No other OEM can provide the full solution that Metso can.
Services built for performance
Services built for performance. Metso will provide you with all the necessary services to help make your process run more smoothly. Ask one of our experts for suggestions on packages and services that anticipate and meet your future needs. From wears and spares to maintenance and refurbishments, over process optimization to entire life cycle services, everything we do is based on deep industry knowledge and expertise that makes the big difference to our customers.
Contact
Global HQ:
Metso Corporation
Töölönlahdenkatu 2
00100 Helsinki
Finland
+358 20 484 100
Locations and contact details
to our offices and partners
can be found from this map:
Impressions
2019: Celebrating the 10 000th HP cone crusher delivered worldwide since 1989 at the Metso France production site in Mâcon, France.
2019: First Metso Truck Body sold to operate in a quarry
Launch of Lokotrack® ST2.3™ mobile screen at Bauma 2019