26 May 2021, 14:00
Bobcat is launching the company's new generation R-Series Stage V compliant telehandler ranges for both construction and agriculture. The new R-Series construction range provides a choice of 12 models covering lifting heights from 6 to 18 m with maximum lifting capacities between 2.6 and 4.1 tonne. For agriculture, Bobcat is launching a range of seven R-Series telescopic loader models covering maximum lifting capacities between 2.6 and 4.3 tonne with lifting heights from 6 to 8 m.
This is the latest phase in Bobcat's revolutionary 'Next is Now' programme, combining innovative product development and diversification with more intelligent, user friendly technologies and services that reshape how work gets done.
Commenting on the R-Series launch, Gustavo Otero, President, Doosan Bobcat EMEA, said: "Telehandlers are a fundamental asset of our business strategy and key pillar of our Next is Now initiative. Our new ground-breaking R-Series range offers high performance, robust machines for maximum uptime with a focus on superior comfort and 360o ergonomics, combined with accurate controls and intuitive operation for tackling any job on the construction site or on the farm. With these new models and the increased investment in our telehandler business, we are aiming to double the production of Bobcat telehandlers by 2025."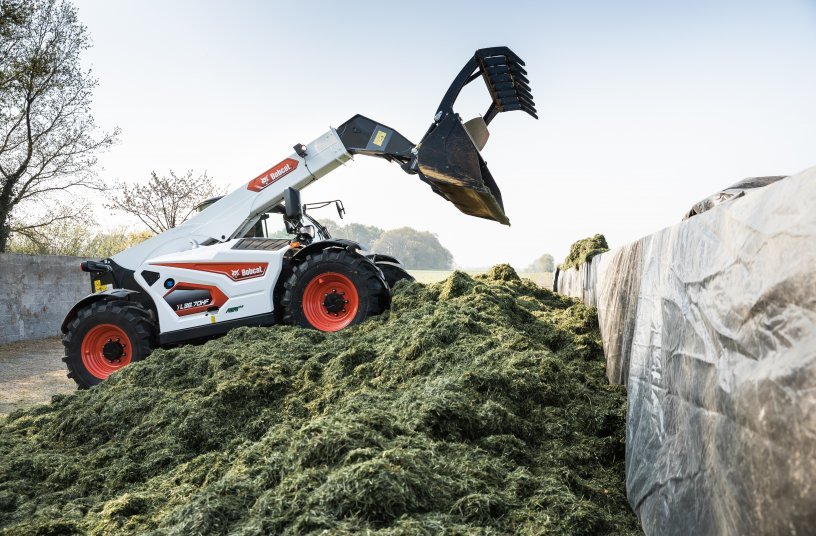 Precise Control and Placement at Height in Construction
The new R-Series range of telehandlers from Bobcat for the construction market comprises the models below:
Compact telescopic loaders - TL26.60, TL30.60 and TL30.70
Middle range telehandlers - TL35.70, T35.105, T35.105L and T36.120SL
High lift telehandlers - T35.130S, T35.130SLP, T35.140S, T41.140SLP and T40.180SLP
The new R-Series telehandlers offer agility on demand, with a newly configured transmission system providing enhanced smoothness to carry out the trickiest jobs at height with surgical precision. These operations are also facilitated by the combination of the Boom Positioning System, the new updated, ultra-accurate joystick, the inching function and the improved visibility from the cab.
An enhanced inching pedal design is easier to use and reduces fatigue. A higher engine brake provides a shorter stop distance and increases safety on construction sites. Turtle/rabbit speeds are standard on all models and operated from the joystick. There is a new DYNAMIC mode for applications requiring rapid transmission response and the new optional hand throttle with FLEX DRIVE function allows for the control of travel speed independent from engine rpm.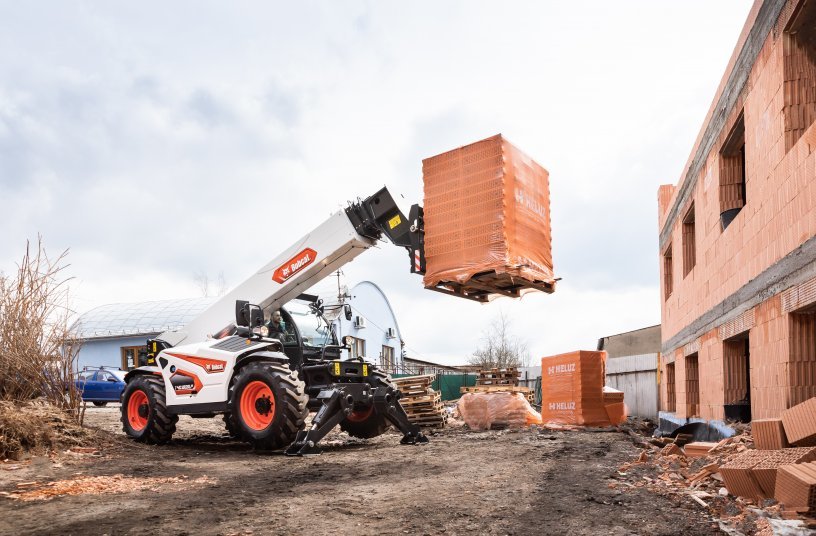 New Cab for Remarkable Operator Experience
Bobcat R-Series telehandlers feature a new cab with unmatched ease of use, designed around the operator, offering a unique central control panel for optimized 360° ergonomics. The new high quality, contemporary interior of the cab features stand-out R-Series branding, colours and textures that clearly reflect Bobcat's DNA. In the ergonomic design, all surfaces have been optimised to offer increased space and visibility. It is based around a new 5-inch LCD display providing interactive and streamlined information, including the feed from the rear camera for easier and more precise operation.
Quentin D'Hérouël, Product Manager Telehandlers at Doosan Bobcat, concluded: "As with all new Bobcat telehandlers, the R-Series offers customers peace of mind with a 3-year warranty (or 3000 hours) on the entire machine as standard from the factory. Bobcat is the only manufacturer to provide a 3-year warranty as standard, allowing customers to focus entirely on growing their business without worrying about their machines. And with regards to the cab interior, we're now the leaders in the field. As we have constantly involved our customers in their design, we're confident that the new generation machines will be very well received in the marketplace."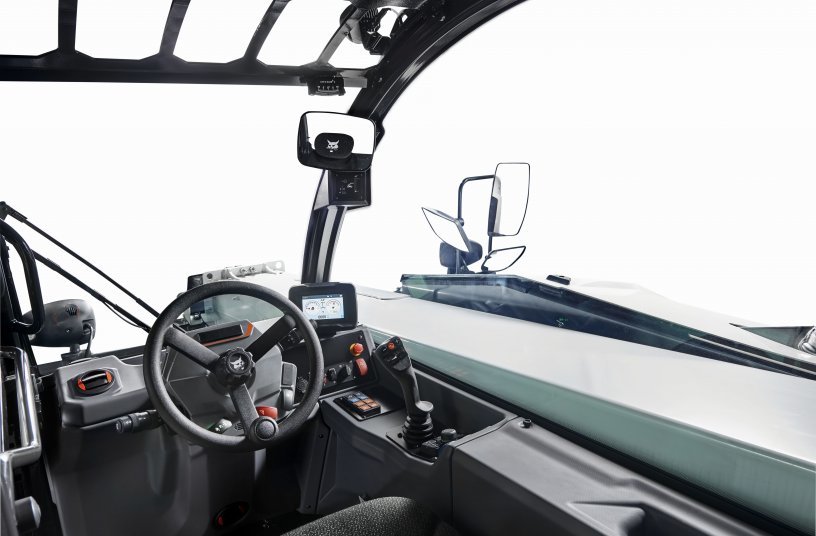 Increased Efficiency and Productivity for Agri telescopic loaders
The new R-Series range of telescopic loaders from Bobcat for agriculture comprises the models below:
Compact models – TL26.60, TL30.60 and TL30.70
Large models – TL35.70, TL34.65HF, TL38.70HF and TL43.80HF
Like their construction counterparts, Bobcat R-Series telescopic loaders offer a premium workspace with a new cab design. The new high quality, contemporary interior of the cab features stand-out R-Series branding, colours and textures that clearly reflect Bobcat's DNA. In the ergonomic design, all surfaces have been optimised to offer increased space and visibility. The backlit controls are within easy reach, and they are quickly identified thanks to their colour coding, which is identical day and night.
A new Grammer Maximo Dynamic air suspension seat with heating, featuring a suspended armrest with joystick provides an outstanding ride and high operating comfort. The new LCD colour display provides interactive and streamlined information and is available with a larger 7 inch Touch screen with built-in radio and a phone page that allows the operator to dial their contacts instantly. For increased safety and easier manoeuvring, the feed from the rear camera is displayed on the display as soon as reverse gear is engaged and the right hand side electric mirror can also be quickly adjusted from the cab. As a final touch, a full LED light pack gives 360° visibility and turns night into day for the operator.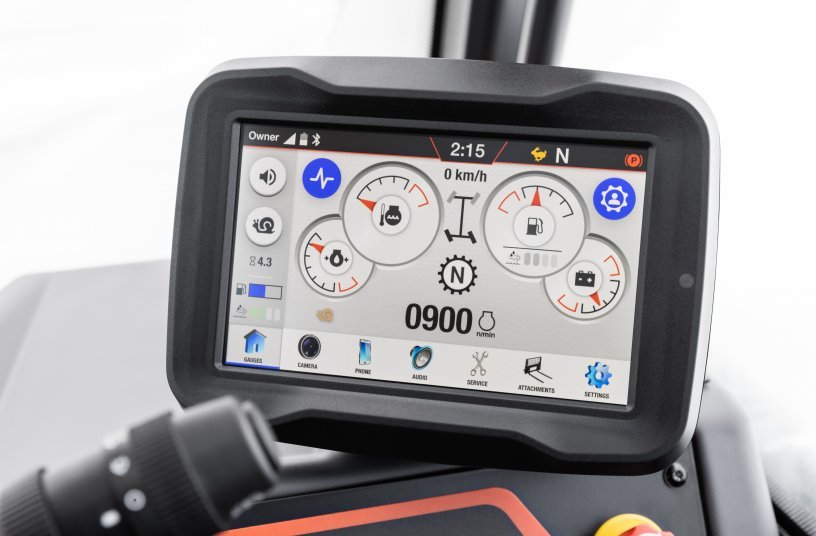 The new Bobcat multifunctional joystick enables faster operations. The FNR button located at the back of the joystick is easily controlled using the index finger, allowing the operator to use their thumb to actuate the usual boom and auxiliary functions and new smart functions such as the Auto Grab, the bucket shaking feature, the boom float and the speed shifting system.
Olivier Traccucci, Product Manager Telescopics at Bobcat, said: "The goal of our new generation of telescopic loaders is to deliver a first-class user experience taking advantage of the new R-Series identity. The completely redesigned cab is a modern, intuitive and smart workspace providing a very high level of comfort. In addition, the new AGRI 4 Star pack constitutes a valuable technological showcase and gives Bobcat Premium market positioning in farming."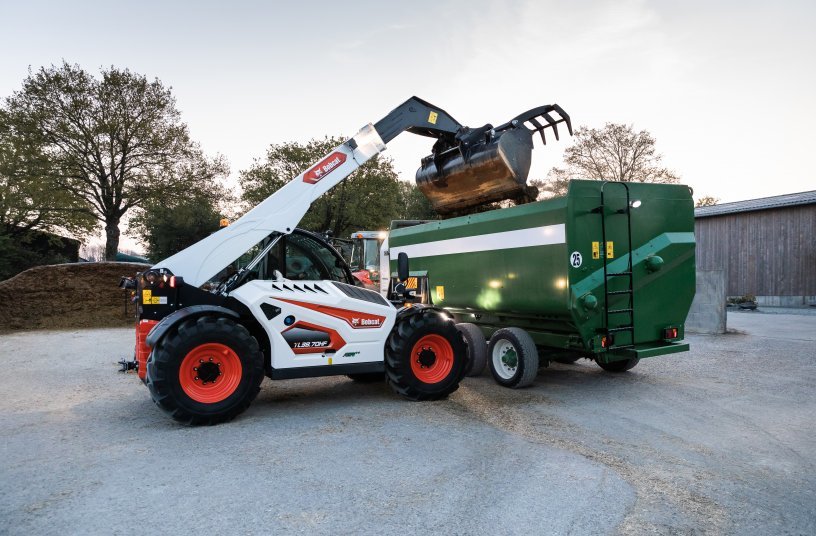 The R-Series telescopic loaders also offer a range of new and proven operating functions to provide more intelligent control and higher productivity:
Job Manager - adjust and save settings for multiple attachments and jobs

Two drive modes to fit the operator's needs and habits

Flex drive control to manage separately engine rpm and drive speed

Automated boom functions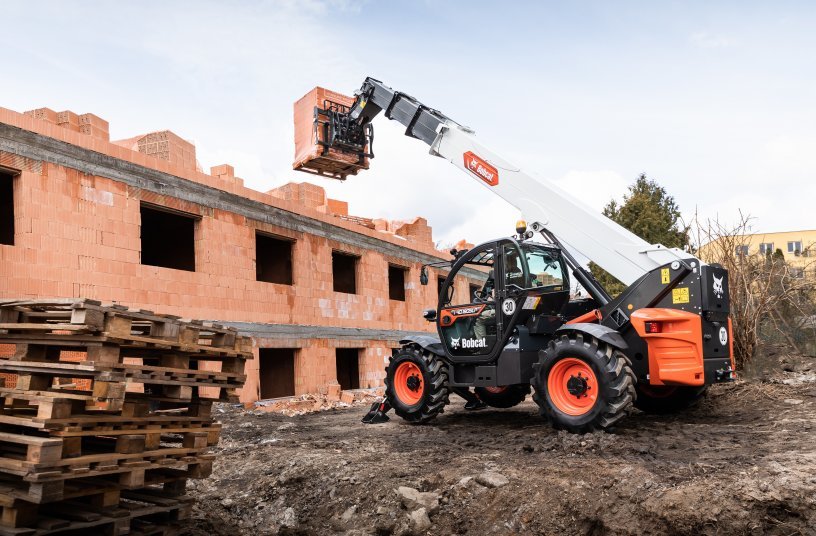 The new R-Series telescopic loaders are available with a choice of four different AGRI finishing levels. The equipment in each pack is clearly defined and is intended to meet different levels of customer expectations in terms of ease of use and level of comfort. The new AGRI 4 Star pack is equipped with all of the new comfort and productivity equipment of this new generation of machines. It targets the most demanding farmers and aspires to build a brand image of 'excellence in farming machinery'.
All R-Series machines for both construction and farming now feature a new engine hood with a steeper profile that increases visibility and reduces blind spots by 15% on the right hand side of the machines. This provides excellent unobstructed visibility from the cab, allowing the driver to move around the construction site and the farm with ease.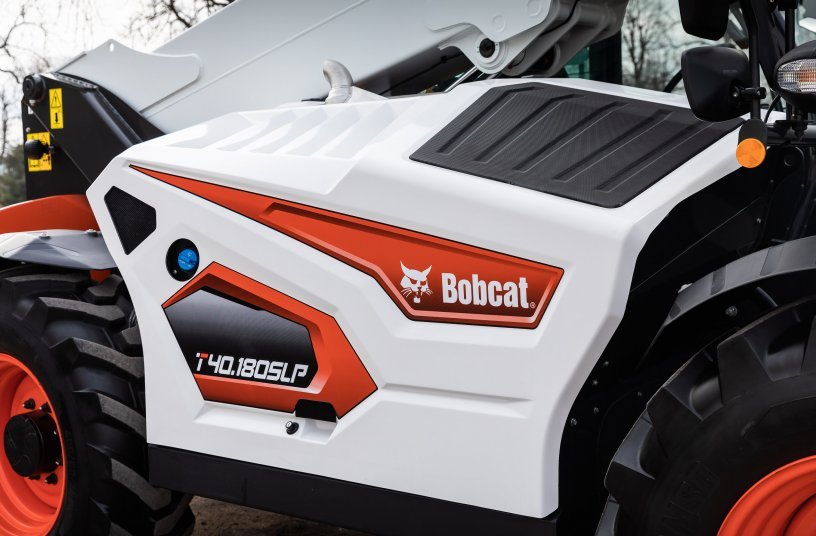 To watch a product video introduction on the new R-Series telehandlers for construction, please click on this link https://youtu.be/-mS9E71XPh8
To watch a product video introduction on the new R-Series telescopic loaders for agriculture, please click on this link https://youtu.be/81TXLjHGE3U
Source: Doosan Bobcat EMEA