2 November 2022, 13:16
On the afternoon of Thursday 27 October, CTE organized the presentation of the full electric platform CTE MP 20 Ev at its booth at Bauma. A truly green moment, not only for the model launched, but also for the choice of food and drinks served, all in shades of green.
Attending at the event there were the international and Italian press, IPAF with Peter Douglas and Maurizio Quaranta, Green-G Electric Vehicles, the CTE UK and CTE NA branches, CTE dealers and customers from all over the world, from India to Poland to Holland to Spain.
During the event, CTE revealed the strategic vision of the CTE Green Innovation project, of which the product at the booth is its technical expression. A great investment of strengths and intentions to achieve a single great goal: the first full electric truck-mounted platform with a 20 m working height set up on 3.5 tons.
The guests attending the event had the opportunity to enjoy the explanation of the product and to see the aerial platform in motion.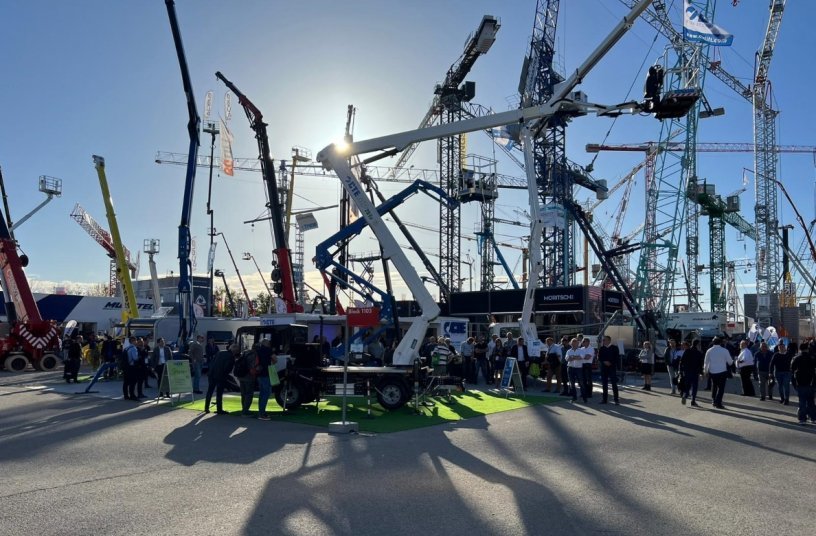 The aerial platform
CTE MP 20 Ev has been designed to ensure access and use on construction sites and areas with limited gas and noise emissions, offering maximum work and safety performance.
Reaches 20 m of working height, 13 m of outreach and 250 kg of capacity.
With double arm configuration, 1 of which is telescopic + jib, totally designed, engineered, and manufactured in Italy with CTE and SSAB Technology.
Ground console with wireless remote and integrated display for wires free operations, basket console with the same Look-n-Feel of the ground console, integrated display, for easy learning and familiarization for the operator. It is equipped with the state-of-the-art control system CTE S3 EVO, the smart and safe management system of CTE aerial platforms, awarded at the IAPA 2022 with the Technological Innovation award, which allows end users a work experience in complete safety with maximum performance, and for fleet managers, easy, direct and optimized vehicle control. The vehicle´s range is up 70 km (WLTP) and 25 work cycles (sample usage data; transfer performance and work cycles vary depending on the mode of use). The power supply system offers the advantage of being able to work entirely on battery or in ´plugged-in´ mode connected to the mains with the supplied charging device (220V / 380V).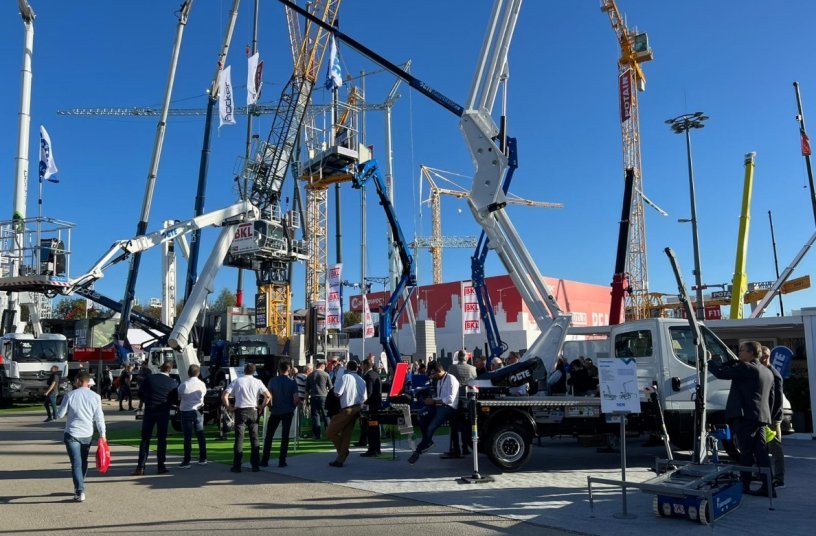 The vehicle:
Designed, engineered, and manufactured in Italy with ecarry-Green G Technology

Premium Components, reliable and easy to source for replacement, with FULL LED Technology

35 KWh Webasto battery, Li-ion NMC, R100 certified

Range up to 100 Km (WLTP)

Portable charging cable up to 7.5 KW with multiplug adapter, to recharge and work in any condition and industrial plug availability, 220/380V

Comfortable and ergonomic cab, with 380 mm ground clearance, for easy access

Panoramic wind shield and rear-view mirrors

Ergonomic and efficiently designed cab

7.5 KW Electric Power Take Off, coupled to a 380V motor and a Smart inverter, for an efficient management of the working cycle of the MEWP
Source: CTE SpA