29 July 2022, 15:40
Dear Readers,
The second issue of 2022 has arrived! The ninth issue focuses on the material handling industry as well as on the transportation sector. The digital magazine features information about LECTURA's most complex survey so far – over 52,000 of industry professionals from all around the world participated and provided important market insights on almost 900 brands.
The heavy machinery industry also met on various trade fairs and on-site events since the beginning of 2022. LECTURA attended few of these and we gained many interesting insights – check the exclusive interview with Stéphane Hénon, new president-elect of ERA. We spoke to him as the first media, right after the election within the ERA Convention 2022 in Riga. Do not miss other interviews and explore digital solutions of Irdeto, GemOne or MightyFields.
Are you into new technologies and sustainability? Then you have probably heard about the usage of hydrogen as an alternative drive. Our article about fuel cells will explore all the benefits of the technology and how it could boost the material handling industry.
Patrik Eder
Editor
Fuel Cells – The (new) great technology helping the Material Handling Industry to stay competitive
Hydrogen is the star of the moment in almost all industries, including the Material Handling one. The constant need to increase sustainability, overcome logistical limitations and improve efficiency has determined more and more companies from this sector to install stationary fuel cells that replace grid electricity or provide backup power, and deploy fuel cell-powered material handling equipment that optimize factory tasks.
Read more on page 7 >>
Stéphane Hénon, ERA's new president-elect and Managing Director of LOXAM: "We need to support the rental industry to manage every new challenge''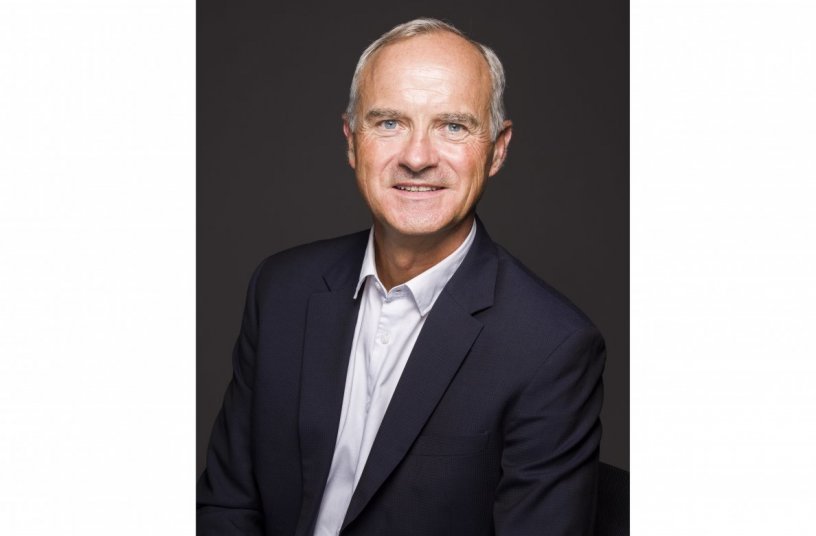 This year's edition of the European Rental Association Convention in Riga has brought to all of its 300 attendees not only a lot of interesting insights from the rental industry reality, but also a new president-elect that will - for 3 years from now – make sure that all 5,000 companies and 15 associations will be able to stay competitive on a very challenging market during his presidency.
Read more on page 10 >>
LECTURA presents BrandSurvey 2022: Over 52,000 of industry professionals provided valuable market insights

Have you ever wondered how the biggest brands from the construction industry are perceived by customers and machinery users? Why is a specific brand preferred by customers prior the other? Now you do not have to wonder anymore. LECTURA has conducted its vastest survey so far – over 52,000 of industry professionals from all around the world participated and provided important market insights. Such complex study is valuable and unique within the heavy machinery segment.
Read more on page 14 >>
Customizable features, data tracking and battery technology: Hyster expands the material handling portfolio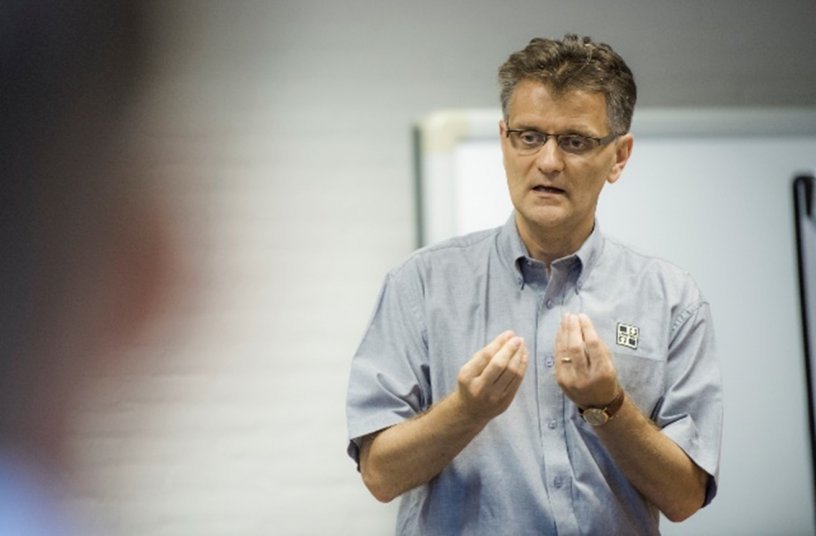 Hyster, the forklift and material handling specialist, has recently launched the A Series of forklift trucks equipped with adjustable and scalable features and integrated Hyster Tracker telematics system. The machines were on display at LogiMAT 2022. Patrik Eder, editor at LECTURA, talked about these machines and their advantages with Rainer Marian, Director Network Development Hyster. Moreover, the interview includes information about the Sunlight Group Li.ON force batteries for warehouse equipment and explores top features of the new P1.6UT pedestrian pallet truck.
Read more on page 21 >>
The success of RUBBLE MASTER – From garage to a global company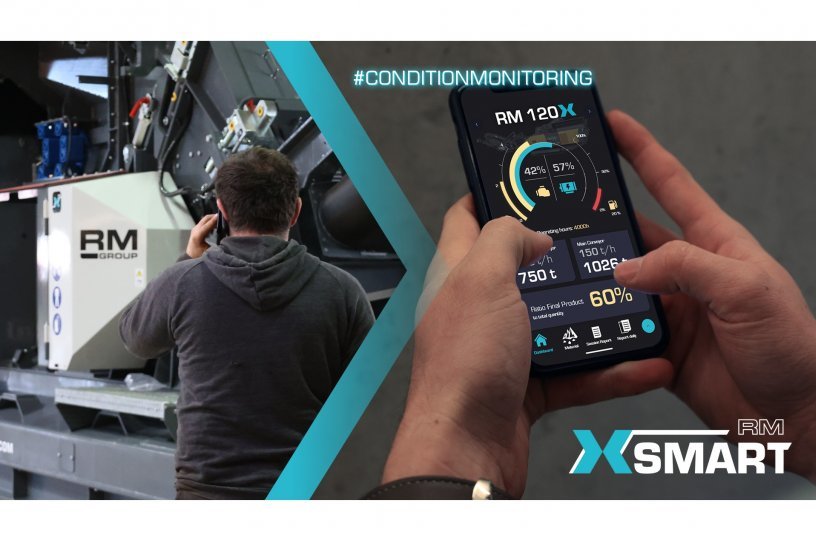 Two representatives of LECTURA, Patrik Eder and Helena Horak, were invited to explore the modern facilities of RUBBLE MASTER company based in Linz, Austria. After a very interesting walkaround through the production and headquarters, we conducted an interview with the company's CEO and founder – Gerald Hanisch. We spoke about RUBBLE MASTER's achievements and history, the potential of hybrid and fully-electric machines, telematic systems, compared the American and European markets, what we can expect at bauma 2022 and what the company's plans for the future are.
Read more on page 24 >>
GemOne unleashes the potential of industrial fleets with Sapphire, its new telematics solution for material handlers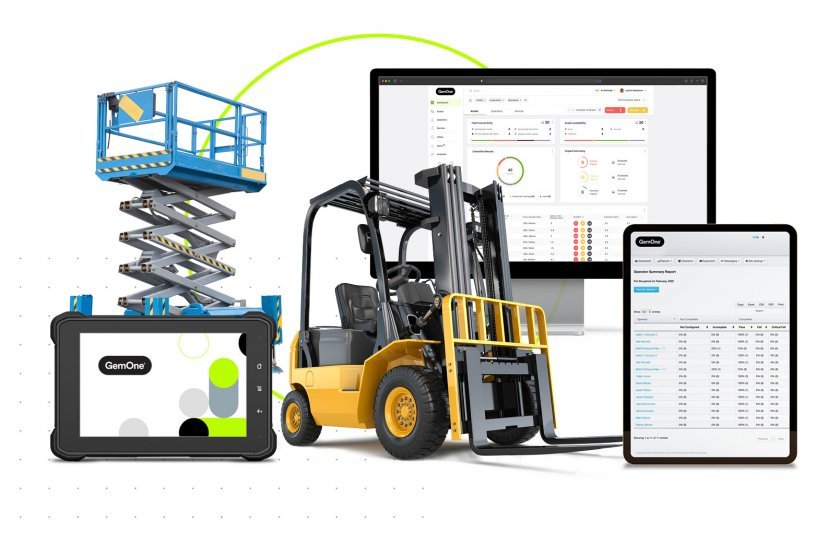 Global telematics provider, GemOne, empowers material handlers to make their workplaces safer and more efficient. Patrik Eder spoke to Patrick Smets, CEO of GemOne, about the company's latest safety management solution, its main benefits for users, and how telematics technology is transforming safety practices in warehouses around the world.
Read more on page 30 >>
IMPERTO by Irdeto – a complex digital access infrastructure platform for rental companies 
Irdeto is a Dutch company which develops services and solutions within the cybersecurity market. Patrik Eder, Editor at LECTURA, had the opportunity to speak to Stefan Ottl, Director of Sales & Marketing, Off-Highway at Irdeto. The interview focuses on IMPERTO by Irdeto – a solution that is designed to boost the sustainability potential of rental fleets.
Read more on page 34 >>
MightyFields – optimizing the digital data collection flow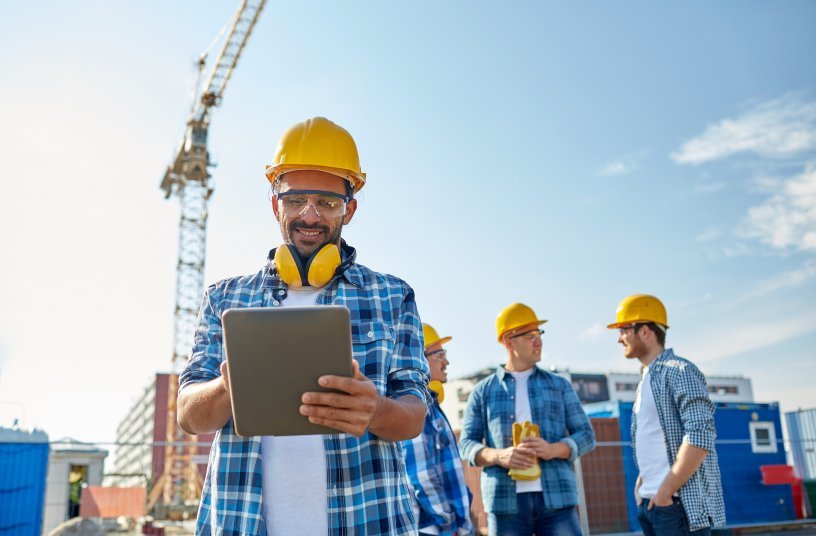 MightyFields is a software solution for field work management. It simplifies the process of data collection, thus saving time and money to the customers. Patrik Eder from LECTURA talked to Davorin Wagner, Chief Sales Officer at MightyFields, about the latest job story and the application of MightyFields for Klancar Cranes, a company focusing on crane and specialized construction equipment rental.
Read more on page 38 >>
Concrete Paving with the SP 62i at Keflavik Air Base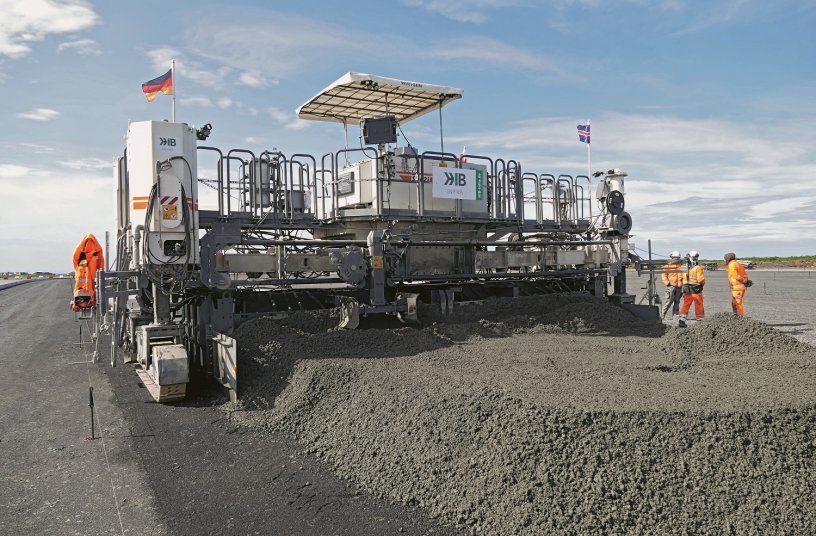 Wirtgen slipform paver constructs 75,000 m² of operational facilities by concrete paving
The project involved the extension of the apron and a hazardous cargo pad at the military air base on the international airport at the port of Keflavik, about 50 km from Iceland's capital, Reykjavik. As the overall project was commissioned by the U.S. government, all measurements used during the paving project were in imperial units.
Read more on page 42 >>
Source: LECTURA Verlag GmbH