Doosan pallet fork attachment overview
16 March 2017
For lifting, carrying, and placing materials, Doosan wheel loader customers can easily connect a pallet fork to the machine. Doosan pallet fork attachments are approved for use with Doosan DL200-5 through DL500-5 wheel loaders.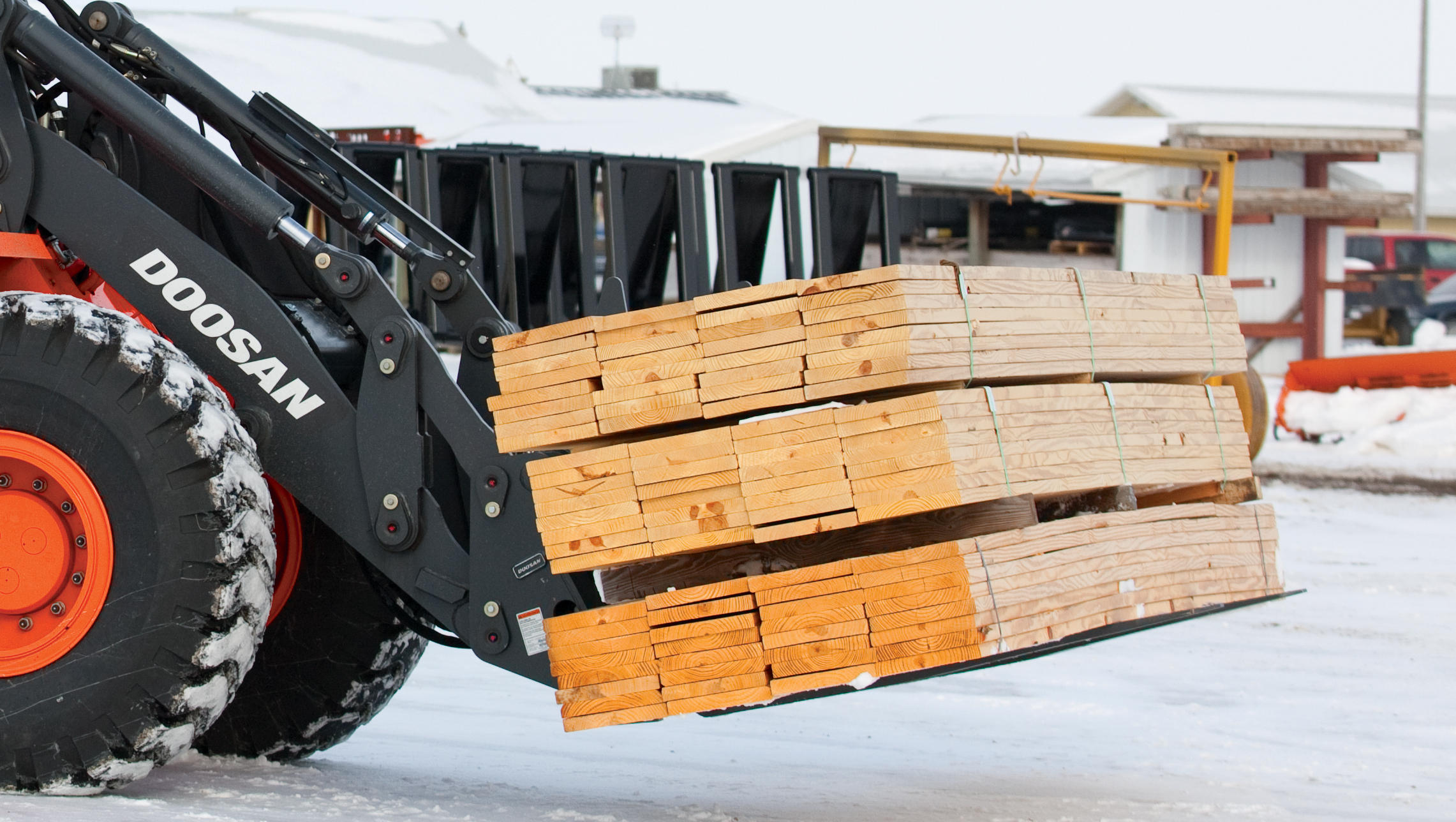 Features of Doosan pallet fork attachments include:
Heavy duty construction: Designed specifically for use with Doosan wheel loaders, the pallet fork is approved for load ratings beyond wheel loader lift capacities.

Open carriage: Operators have good visibility to palletized material or pipes for picking up and placing it.

Carriage widths and tine lengths: A variety of carriage widths and fork (tine) lengths are available, depending on the Doosan wheel loader model.

Carriage widths: 62 or 106 inches

Fork lengths: 48, 60, or 72 inches

Manual adjustable tines: Operators can adjust forks (tines) to the required width, depending on the material that needs to be moved.

Quick coupler mounts: Owners can quickly attach or de-tach a pallet fork attachment and connect it to another Doosan wheel loader.