8 January 2021, 09:22
Bylor JV, a partnership of Bouygues Travaux Publics and Laing O'Rourke, ordered more than 80 Haulotte machines to take part in the construction of the buildings that will house the two EPR (European Pressurised Reactor) nuclear reactors at Hinkley Point C (HPC).
Haulotte equipment meet the requirements of the nuclear industry
Situated on the Somerset Coast, HPC is the first nuclear power station to be built in the United Kingdom for a generation. Bylor JV, the largest Tier 1 supplier on the site, purchased 83 Haulotte mobile elevating platforms (scissor lifts, vertical masts and articulating booms) to carry out the main civil engineering and construction works. The Compact 8 and Optimum 8 electric scissor lifts meet all demands in terms of productivity and low maintenance. Their compact dimensions enable the operator to manoeuvre in the most restricted places. Bylor Joint Venture also ordered 38 vertical masts. The versatile Star 6 and Star 10 operate both indoor and outdoor. The AC motors provide a high precision driving and smooth movements.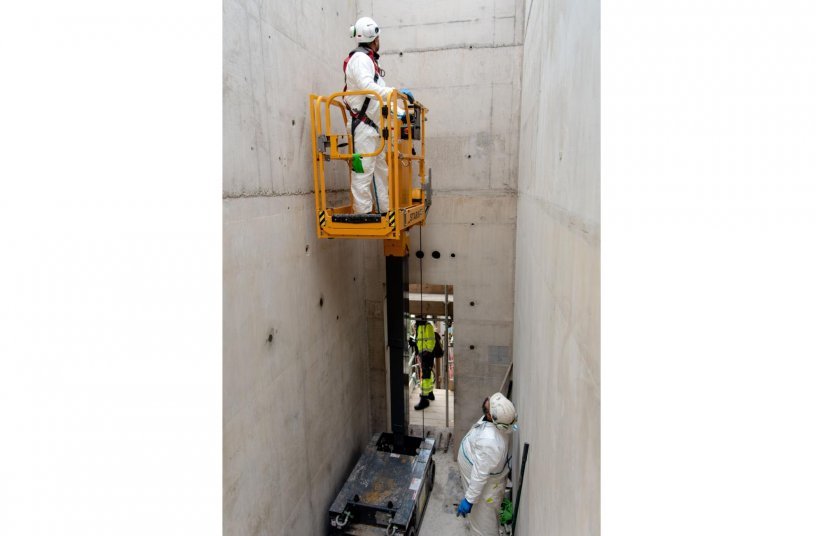 Articulating booms complete the delivery. With zero tail swing and a tight turning radius, the HA12 CJ offers optimal agility. Its proportional and simultaneous movements provide unmatched precision and comfort to get to hard-to-reach areas. The HA16 RTJ PRO is designed to increase the productivity on construction sites thanks to its excellent working envelope and the 360° continuous rotation. It embeds Haulotte innovations for optimal safety – including Haulotte Activ'Shield Bar, Haulotte Activ'Lighting System, Haulotte Activ'Screen on-board diagnostic tool and Haulotte Stop Emission System.
All equipment ordered will be supplied from Haulotte plants in Reims (France) and Arges (Romania). The equipment was prepared prior to despatch at the UK facility in Wolverhampton, in a collaboration similar to that of the Bylor JV partnership.
«Haulotte UK teams are very proud to participate in this extraordinary project. Our machines are reputed to be the most reliable and safest on the market. This order reflects Haulotte's expertise and the ability of our equipment to work in demanding and high-risk worksites» said Natalie Reynolds, General Manager at Haulotte UK. 
This is the second order from Bylor, the first for 22 machines took place in July 2019. The Hinkley Point C project will take a number of years. When completed, HPC will then power around 6 million homes with electricity. 
In total, Haulotte UK will have to deliver 23 Compact 8, 9 Optimum 8, 16 Star 10 AC, 22 Star 6 AC, 7 HA16 RTJ PRO and 6 HA12 CJ.
Source: Haulotte Group