Success for Engcon at Conexpo in Las Vegas
15 March 2017
Engcon has declared this year's Conexpo exhibition in Las Vegas a success. Engcon, which took the opportunity to launch its North American initiative at the exhibition, attracted lots of visitors to its stand and logged an impressive number of customer meetings.
"We could not have had a better start in the North American market," declares Åke Johansson at Engcon, who is currently busy heading up operations in the USA and Canada.
Conexpo, which is one of the world's biggest trade fairs for the manufacturing, construction and civil engineering industries, has just closed its doors. Engcon sums up its participation in the event with a single word – success.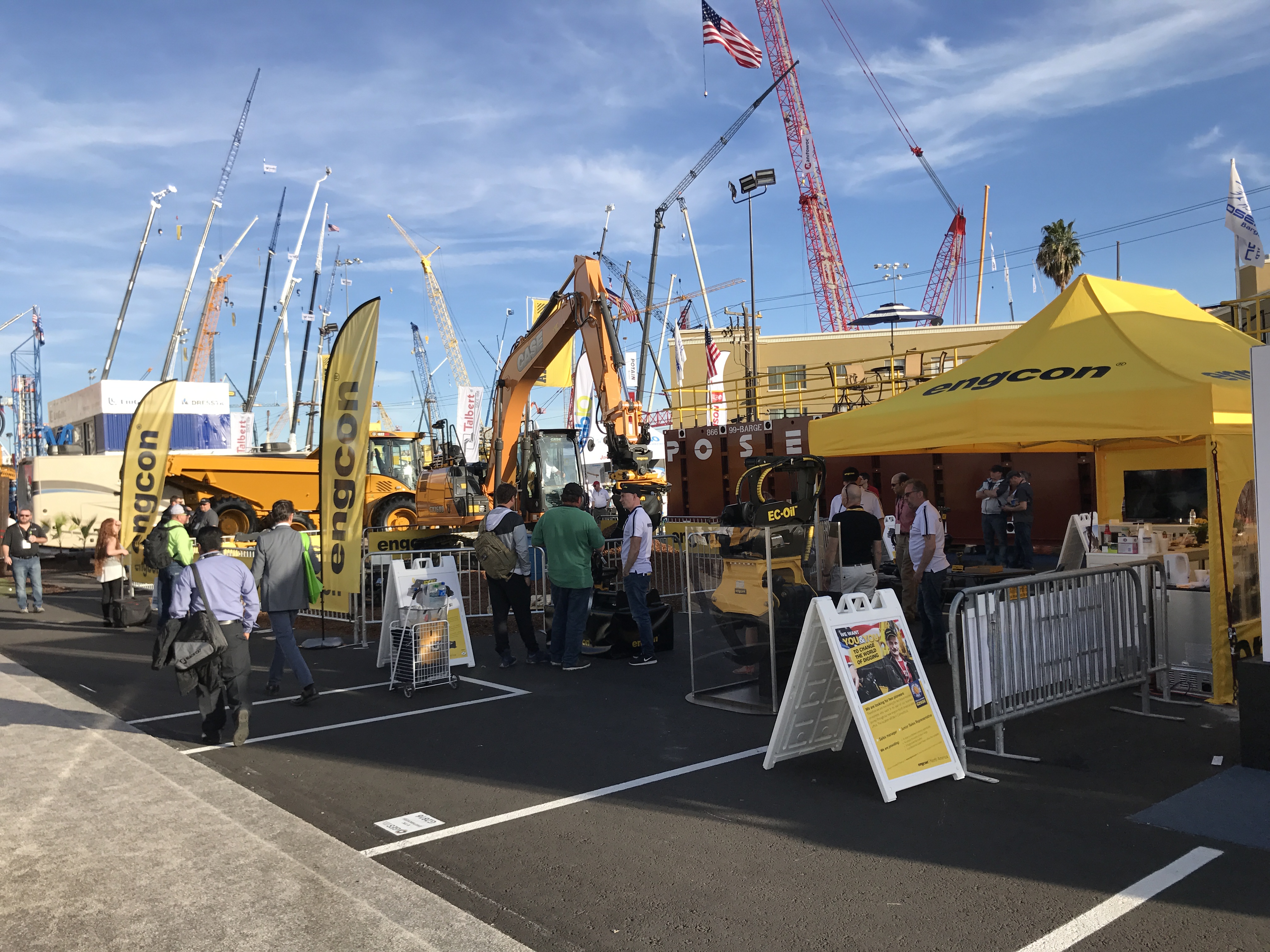 "We knew that Conexpo would be a great showcase for us. It's held every three years, and this year's exhibition could not have come at a better time for our North American initiative. Our participation was quite simply a success," says Åke Johansson.
"We had thousands of visitors to our stand and collected a pleasing number of interesting leads, booked plenty of customer meetings and made lots of offers. We knew that Engcon would generate a lot of interest, but we never imagined it would be on this scale. We couldn't be happier."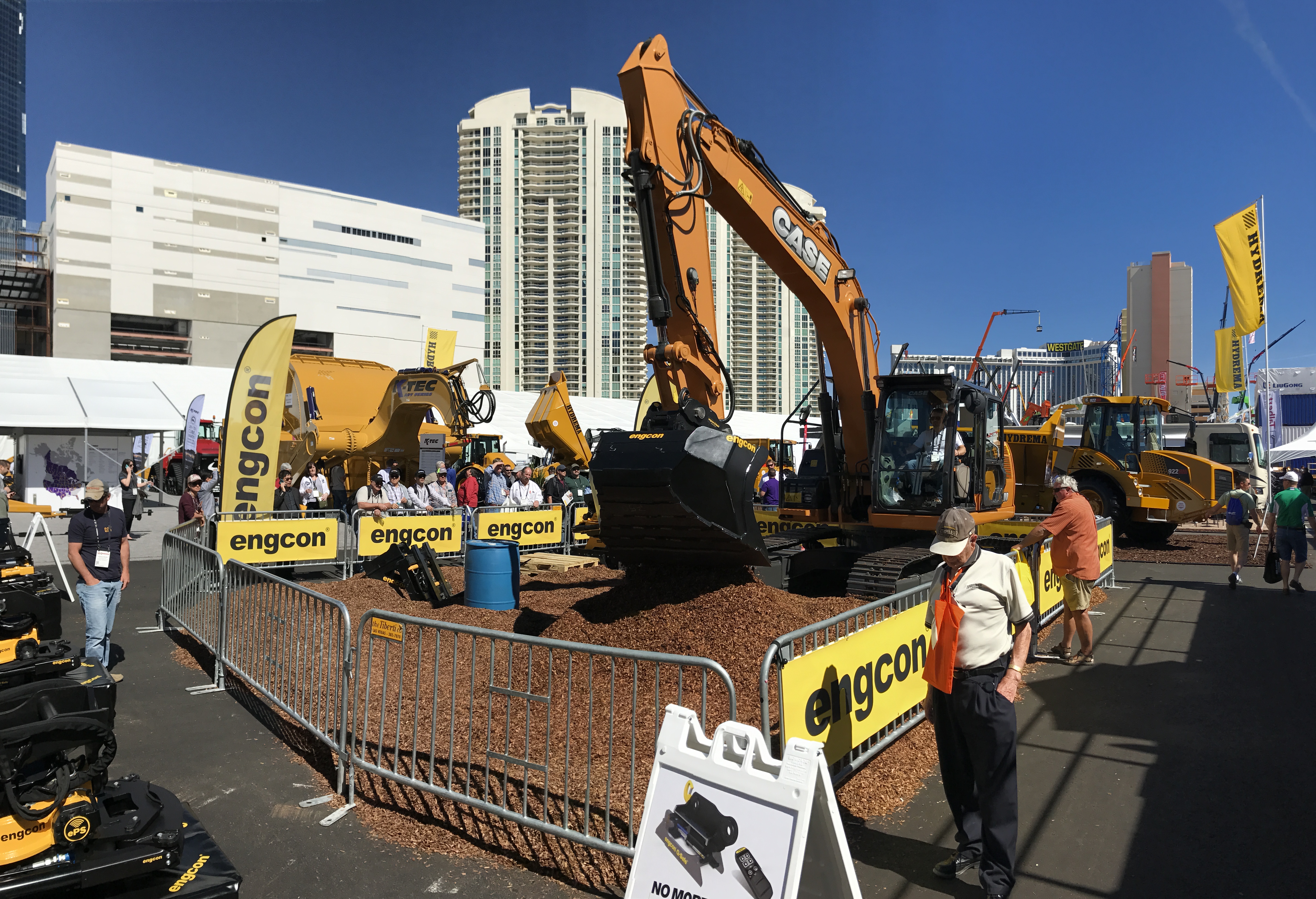 Focusing on safety – major interest shown in Q-Safe and EC-Oil
Engcon's Q-Safe, one of the world's safest quick couplers, and the EC-Oil automatic hydraulic oil connection system, attracted a great deal of attention from visiting construction equipment purchasers and dealers.
"Safety is paramount here in the States. Our smart solutions in the form of Q-Safe, EC-Oil and excavator accessories appealed to everyone we spoke to. It's not only our ability to offer solutions that deliver increased safety and efficiency, but also the added bonus of increasing customer profitability," explains Åke Johansson.
In addition to dealers, equipment purchasers and end customers, media visitors to the exhibition also showed interest in Engcon's North American initiative.