24 March 2023, 08:20
New electric telehandler TH412e

APU3050e: first reversible battery-powered plate with direct drive 
With the Wacker Neuson zero emission portfolio, an entire inner-city construction site can be operated without direct emissions. The next step is to offer the entire ecosystem for customers: from charging infrastructure, services, financing offers and different usage models to a life cycle view of the battery. One example is Operate Lease, a financing solution for zero emission compact equipment: Customers use the machine for the agreed term at a low monthly rate and do not commit to purchasing it. This allows them to see for themselves how the machines perform in practice and over a longer period of use. In addition to leasing the zero emission solutions, Operate Lease is another attractive way to get started working with zero emissions.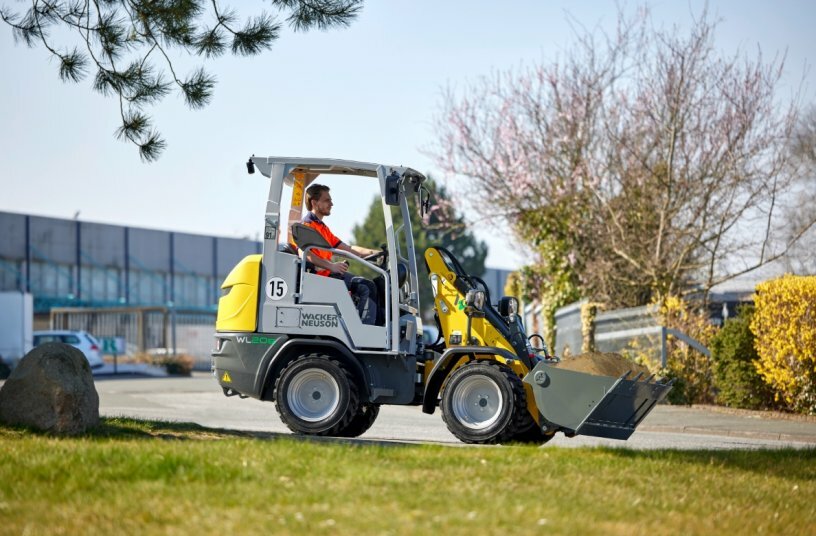 Electrified transport
At Samoter, Wacker Neuson presents its first electric telehandler TH412e. It impresses with its lifting height at the hinge pin height of 4.5 meters and is a logical addition to the zero emission portfolio. Its compact design enables it to work in confined spaces without local emissions. The telehandler features a Battery Management System (BMS) that monitors the lithium-ion battery, increases its efficiency and safety, and also rules out deep discharge. The charging port at the rear of the machine is easily accessible and enables fast, uncomplicated charging. The well-known WL20e e-wheel loader has already been in series production since 2015 and will be shown at Samoter in its third generation with a powerful lithium-ion battery. Customers have the option of choosing between three battery variants. Another new feature is the option of a cab. This means the machine can be used all year round – a bonus in terms of efficiency and comfort. Another new addition to the zero emission portfolio is the DT05e track dumper. Its compact dimensions make it ideal for maneuvering and working in confined spaces. Customers can choose between a front and a high tip skip. In addition, the proven track dumper DT10e and the electric mini-excavator EZ17e will be part of the Wacker Neuson booth at Samoter.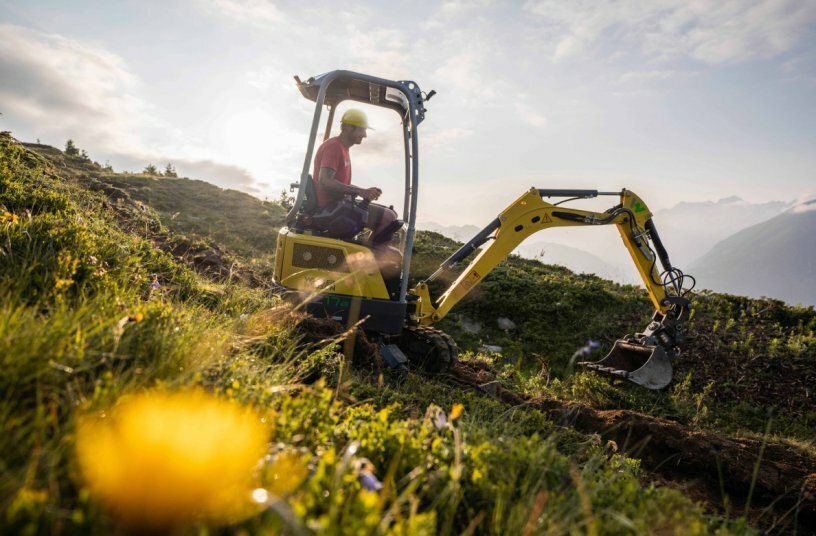 Electric equipment for compaction
In the construction equipment sector, Wacker Neuson is showing the first reversible batterypowered plate with direct drive: APU3050e. The vibratory plate with a working width of 50 centimeters and a centrifugal force of 30 kilonewtons is notable for its excellent maneuverability and is also suitable for use in narrow trenches thanks to its low overall height. A special feature is the DireX direct drive developed by Wacker Neuson, which ensures greater efficiency: The vibratory plate does not require any V-belts. As a result, there are no transmission and friction losses, the plate is extremely low-maintenance, and offers a longer service life.
Wacker Neuson also presents battery-driven vibratory plates of the APS-series: single direction, front mounted exciter models with a centrifugal force of ten to 20 kilonewtons and a base width of 30 to 50 centimeters. The vibratory plates are suited for all typical compaction work and particularly for asphalt compaction: moving and turning these vibratory plates, especially on fresh asphalt, is child's play and leaves behind a smooth surface without imprints. Operators also benefit from the low hand-arm vibrations (HAV) of less than 5 m/s², which make fatigue-free work possible. The battery-powered rammers from Wacker Neuson complete the range of electric soil compaction and are ideal for applications in trenches, inside buildings and in sensitive areas.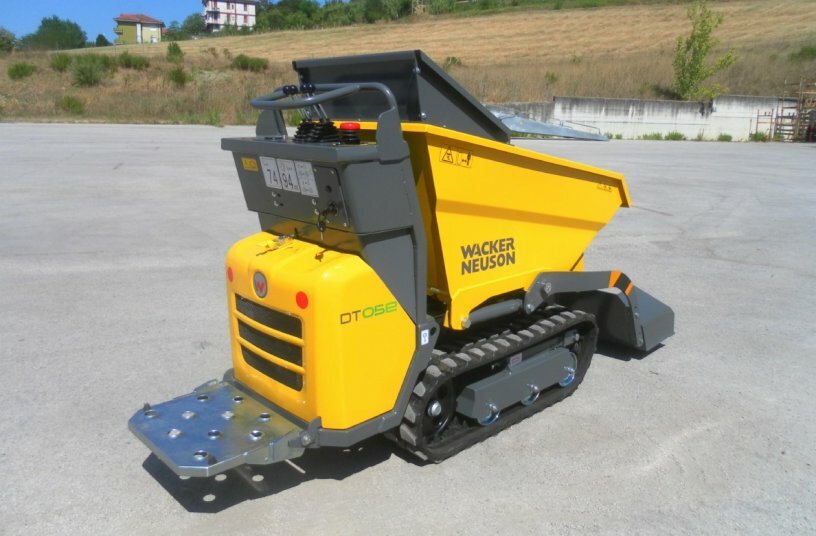 All battery-powered compaction equipment is driven by the same powerful and robust lithiumion battery "Battery One", a standardized and user-friendly battery system that focuses on CO2-free and sustainable use of construction equipment. The battery can be used in all battery-powered equipment from Wacker Neuson, i.e. battery-powered rammers and plates as well as the ACBe internal vibrator system, but can also be used in equipment from other manufacturers. The concept: A battery standard simplifies construction site operations enormously, as only one battery and one charging system need to be considered in construction site logistics.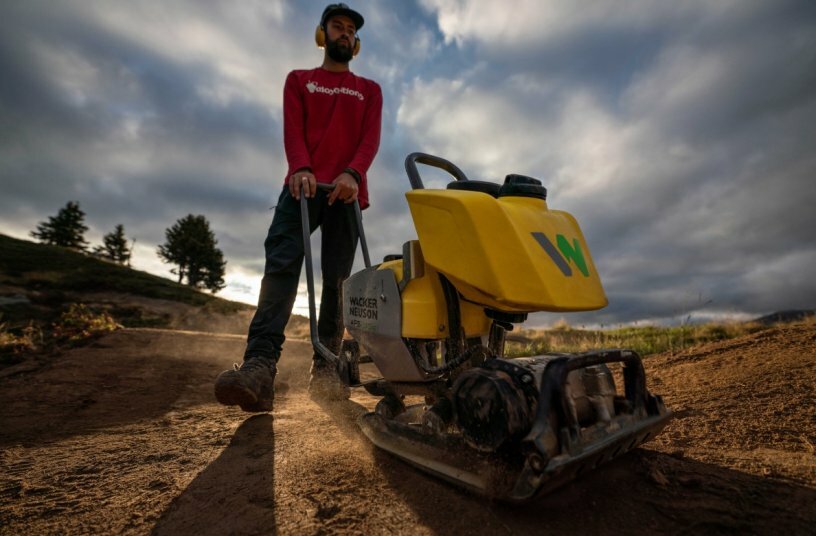 Source: Wacker Neuson SE