13 May 2022, 12:43
20 minutes of your time for 20€ to a good cause
Dear Reader,
we contact you today, because of an opportunity to support Doctors without Borders in the Ukrainian region. One of our customers offered a 20€ donation for every survey that LECTURA (via medial reach) manages to complete. It will take ca. 15-20 minutes to do so.
The requirement is however, that you have/know skid steers, otherwise you won't qualify for the donation.
We believe, that it is a great way to donate and substantially support a region in need with just a few minutes of our time. We aim at ca. 1000 completed surveys that way.
Team LECTURA has already done it, of course...and we'd highly appreciate your involvement. If this works out, the principle will be repeated. Let's create some precedence together...
Please find the survey here (6 languages available)
More information about Doctors without Borders in Ukraine here.
You can optionally leave your email address upon survey completion and we'll send you a proof of donation.
I wholeheartedly thank you in advance.
My best regards,
Team LECTURA
ARA forecasts a 4 year rental market growth in North America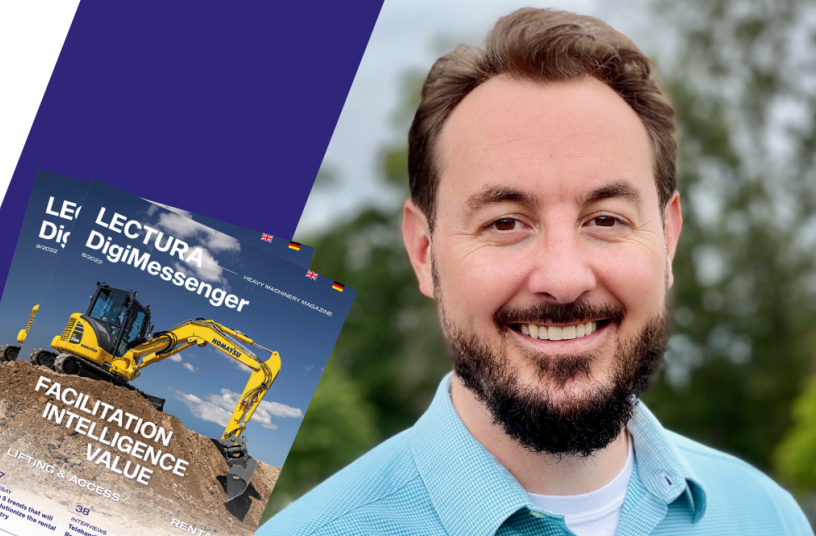 The American Rental Association claims that several factors and trends affecting the rental industry, such as hybrid job opportunities or digital services, indicate the growth potential of  the market in the next few years. Patrik Eder, Editor at LECTURA, spoke to Josh Nickell, ARA Vice President, Equipment Segment, about the activities of the association, future events, launch of the RentalHQ Mobile App, the differences between the European and American rental sectors and predictions of the American rental market development. Read more on page 28 >>
Metso Outotec to deliver copper electrowinning technology to Africa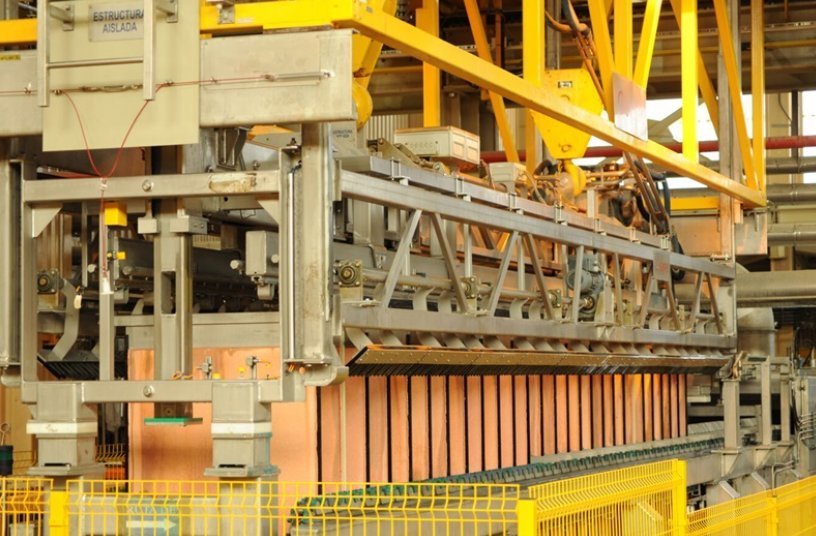 Metso Outotec has been awarded a contract for the delivery of advanced electrowinning equipment to a copper cathode production plant in Africa. The order value amounting to approximately EUR 11 million is booked in Minerals' Q2/2022 orders received. Read more >>
DICA's Kerry Koberg Named Chairman of SC&RA's Allied Industries Group Governing Committee
Kerry Koberg, Strategic Accounts Manager for DICA, was named Chairman of the Specialized Carriers & Rigging Association's (SC&RA) Allied Industries Governing Committee.  Koberg's nomination was approved on April 26… Read more >>
Atlas Copco's new range of GHS VSD+ vacuum pumps offer intelligent networking of vacuum pump and process
Building on the revolutionary GHS VSD+ range of variable speed-driven oil-injected screw vacuum pumps, Atlas Copco have taken a leap ahead with the new GHS 1402-2002 VSD+ series. These series of pumps have a new design for better performance… Read more >>
Keestrack strengthening Africa and Middle-East region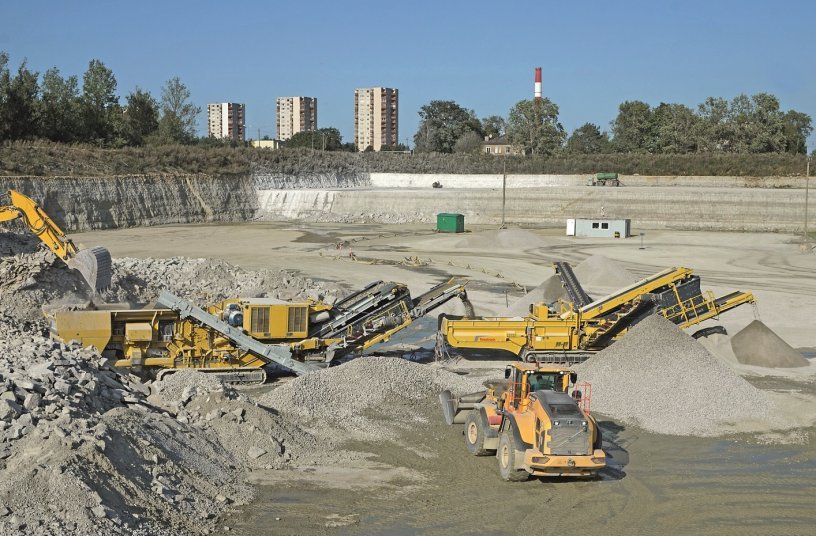 By hiring Giovanni Bartoli as Area Sales Manager for Africa and Middle-East Region Keestrack strengthens its sales team and is expanding and professionalize its support to their dealer network. Read more >>
New Holland celebrates successful Agrishow 2022 and Machine of the Year Award
New Holland made a big impact at Agrishow 2022 with an impressive stand where it unveiled to the South American market the CR IntellisenseTM combine and the world's first production methane-powered tractor, presented its advanced… Read more >>
Toyota launches its new compact, easy-to-drive Traigo24 electric forklift
Toyota Material Handling Europe is introducing its new 3-wheel electric forklift truck, the Traigo24, that has been designed for simple, straightforward operations in confined or tight spaces. The models range from 1 to 1.5 tonnes… Read more >>
Doosan Confirms Details for Five New Compact Wheel Loaders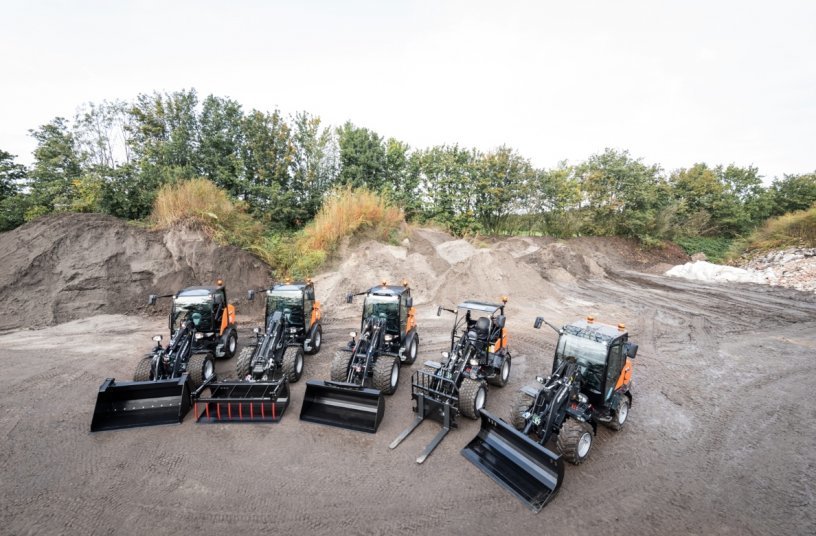 Following the signing of an exclusive supply agreement with Netherlands-based Tobroco-Giant, Doosan has confirmed the details of the new five model range of 3.5 to 5 tonne compact wheel loaders now available from the company. Read more >>
Knife roller as a front tool for the AMAZONE Cirrus 6003-2
AMAZONE is now offering a knife roller as a front tool for the Cirrus 6003-2 folding trailed cultivator drill. The central enclosed roller core with its chevron knife arrangement is a unique feature. The knife roller provides additional crumbling… Read more >>
Claymore Homes Purchases Six Bobcat 18 m Telehandlers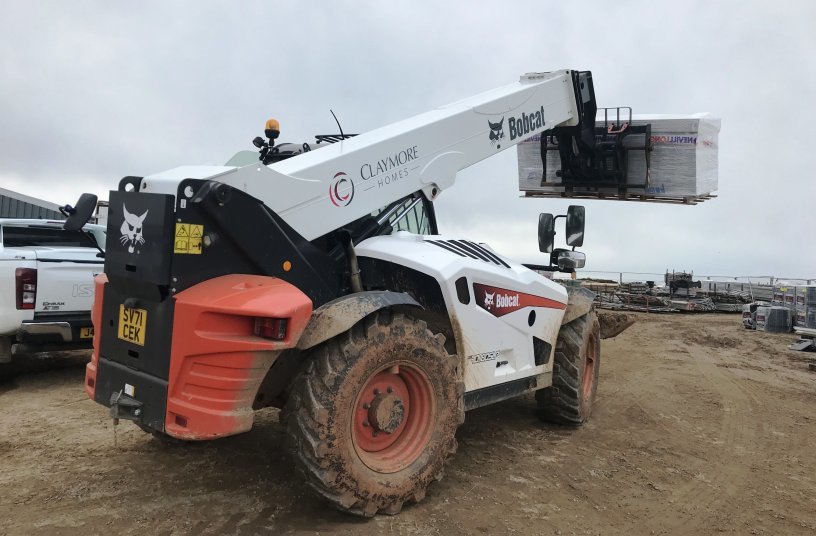 Claymore Homes Ltd, based in Mintlaw in Aberdeenshire in Scotland, has taken delivery of six new Bobcat T40.180SLP 18 metre telehandlers, supplied by Balgownie Ltd, the local Authorised Bobcat Dealer. Established in 2007… Read more >>
New EVO2 Generation for Sustainable Use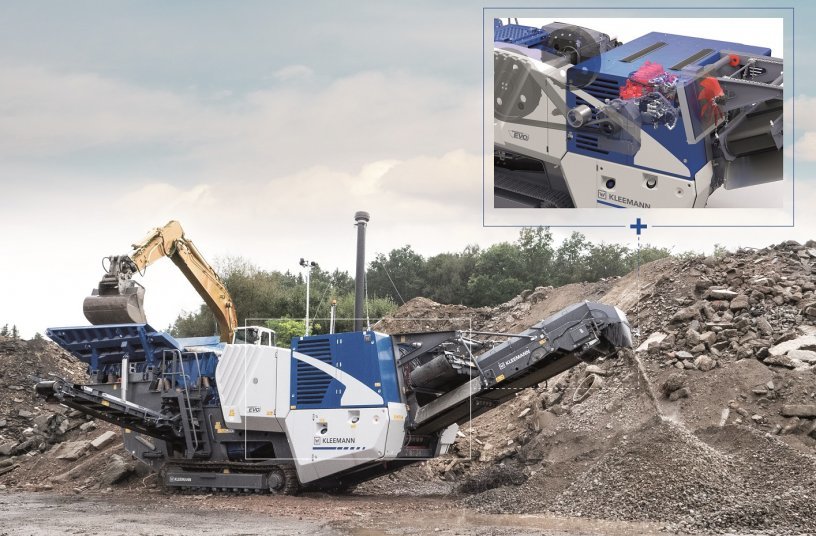 The jaw crusher MOBICAT MC 110(i) EVO2 and the cone crusher MOBICONE MCO 90(i) EVO2, with their efficient crusher direct drive, have a holistic drive concept that forms the basis for high cost-effectiveness. Read more >>
Source: LECTURA Verlag GmbH