19 May 2023, 10:04
The Lehnhoff SQ 60V quick coupler in action
Sometimes it's just small details that have a big impact. Such as the symmetrical SQ 60V quick coupler from Lehnhoff, with which work processes can be completely rethought and, above all, more effectively.
Wherever Gebrüder Reindl GmbH & Co KG works, things are difficult to move. For the transport and earthmoving experts from Stams, Austria, everything revolves around earth excavation, subcontracting, earthmoving and transport. Their various excavators, wheel loaders, trucks and screening machines are used. For the excavators in the 8 to 18 ton class, investments have now been made in the symmetrical SQ 60V quick coupler from Lehnhoff. The aim: to establish a uniform system for all excavators in this class. This means that the mechanical and hydraulic attachments can be used equally on all excavators without conversion work or adapters.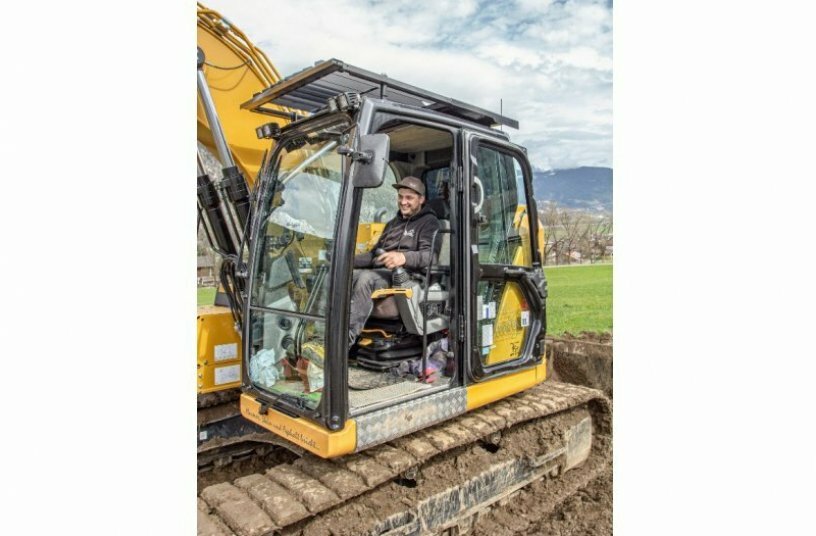 Device carrier instead of a fixed task
Modern excavators are increasingly being used as tool carriers. A reliable quick-change system is required so that they can develop their full effectiveness and effortlessly use the right attachments for the changing tasks in the respective construction project. Therefore, the Reindl company opted for the symmetrical SQ 60V quick coupler from Lehnhoff
"It was important to us that our excavators can be used in as many different ways as possible," explains René Reindl, Junior Managing Director. "With the SQ 60V, we can get the most out of our excavators." Thanks to the symmetrical design, the implements and buckets used can be rotated by 180° and picked up without any problems.
Another important detail of the Lehnhoff SQ 60V is the current feedthrough. Since Reindl's excavators are equipped with 3D control, the power feedthrough required for the GPS control of the attachment can be used.
A clear plus.
New opportunities for use
Especially when it comes to complex tasks with different requirements, such as sewer construction with subsequent backfilling, productivity can be increased enormously by using the right attachments. "In the past, it wasn't worth taking the add-on compactor with you for small compaction work. Attaching it to the excavator would have taken far too long, it wouldn't have been worth it," confirms René Reindl. "Now we don't have to think long and can use all the attachments we need. After all, the driver can switch quickly from the cab at any time."
Even during demolition, the new Lehnhoff SQ quick couplers show new productivity potential. If you have to switch between demolition tongs or shears, magnet and gripper for demolition and sorting, this no longer represents a real effort. The driver can draw from the entire arsenal of tools - without any breaks for conversion.
The Lehnhoff SQ 60V is built according to the international S standard. But what is special about the Lehnhoff quick-change system is the symmetrically arranged valve block. In this way, even fully hydraulic attachments can be rotated by 180°. For example, swivel and crusher buckets can simply be used as a high-bucket.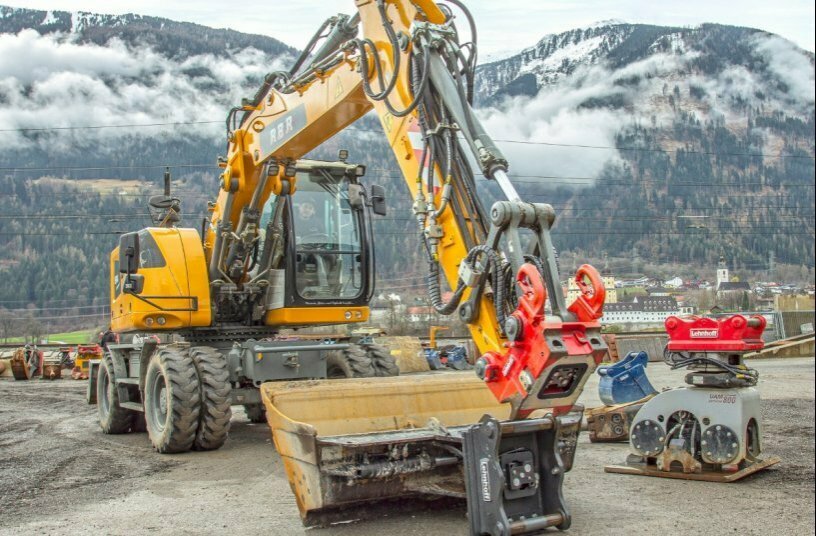 Ease of maintenance in use
In addition to the newly gained freedom in using the attachments, the SQ 60V is characterized above all by its ease of maintenance. The built-in leak-free short-stroke valves can be replaced at any time on site within five minutes using the supplied valve key. This saves long maintenance times and the excavators are quickly ready for use again. "We always have three valve sets in stock if a valve needs to be changed quickly. We can now use them for up to ten of our excavators," explains René Reindl. "With the Lehnhoff SQ 60V, we don't have to worry about downtime."
Source: Lehnhoff Hartstahl GmbH