10 May 2023, 17:08
Fnd out more about Artesa GmbH via our interview with the company's founder Marvin Fink. We discovered the history of the start-up, the company's product portfolio, range of customers, important markets and future plans.
L: When and by whom was your company founded and how did you come up with the idea?
MF: Artesa GmbH was founded in Rostock at the beginning of 2022 by the two industrial engineers Marvin Fink and Frederik Schmatz. Marvin brought the business management background and Frederik the information technology background. Both had connections to craft and industry, which was an ideal complement. We already prepared the first steps towards the foundation during our activities at the Fraunhofer Institute for Large Structures in Production Engineering (IGP) in Rostock. The idea for the foundation arose in 2017 from a cooperation between a large northern German staircase construction company and the Fraunhofer Institute. After the successful joint project, in which we were significantly involved, we decided to create an independent start-up from the idea and the first prototype. With the award "Zukunftspreis Handwerk 2021" from the Schwerin Chamber of Crafts and a start-up scholarship from the Federal Ministry of Economics and Climate Protection (BMWK) behind us, we independently developed the software to market maturity together with craft enterprises from various sectors and regions in Germany.
L: What problem(s) is your tool/product solving? Can you identify the range of your customers?
MF: Our intuitive, cloud-based software Artesa supports small and large craft businesses from a wide range of industries in workshop and assembly planning. Too much disorganised communication, time-consuming planning changes, confusing Excel spreadsheets and printed work sheets should no longer be part of everyday business when it comes to order and employee planning. With our software and mobile app, jobs can be planned and executed clearly and transparently - from workshop to assembly, from scheduling to documentation and time tracking. The result is orderly communication between all areas, a transparent overview of the order situation and possible bottlenecks, as well as a central source for order-related information exchange. The greatest potential of the solution arises from a company size of approx. 5 employees - regardless of whether it involves short service jobs or the handling of large projects.
L: What markets/regions do you focus on and where would you like to expand?
MF: We currently focus on the German-speaking market and are mainly active in northern, central and eastern Germany due to our origins and partnerships. However, we do not limit ourselves exclusively to these regions and serve clients throughout Germany as well as pilot phases in neighbouring countries. Our future plans include expansion in Europe. We have already planned initial pilot phases with craft businesses from Italy and are very motivated to open up new markets.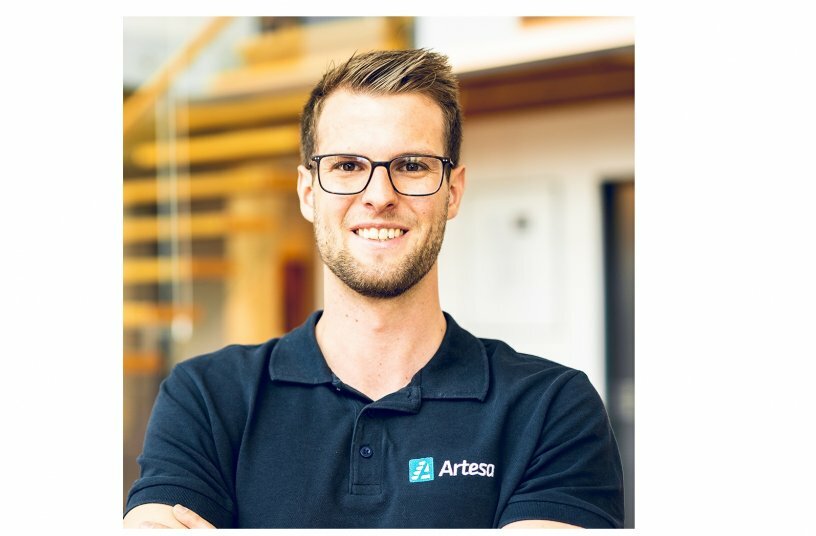 Marvin Fink
Co-Founder & Managing Director
info@artesa.de
www.artesa.de
Source: Artesa GmbH; LECTURA GmbH