10 March 2023, 09:00
The Digger Derrick Training Pack is the only available simulation solution with accurate auger, boom and machine stability behavior, mitigating risk of injury and improving operations.
CM Labs Simulations, leading vendor for simulation-based training in the construction and ports industries, has announced the release of the Digger Derrick Simulator Training Pack. It is the only simulation-based solution for the Digger Derrick on the market. Additionally, it is the only solution that accurately replicates machine stability and engine behavior, resulting in effective, efficient operator training. The Training Pack supports organizations in the Utilities market addressing key industry issues such as operator safety, sustainability, and equipment maintenance.
Incorrect outriggers handling or misuse of auger and boom can result in risky operation, injury, or equipment tipping. CM Labs' Digger Derrick Training Pack offers a safe, effective, and comprehensive alternative for training while mitigating the increased fuel costs and wear and tear that typically result from inexperienced handling.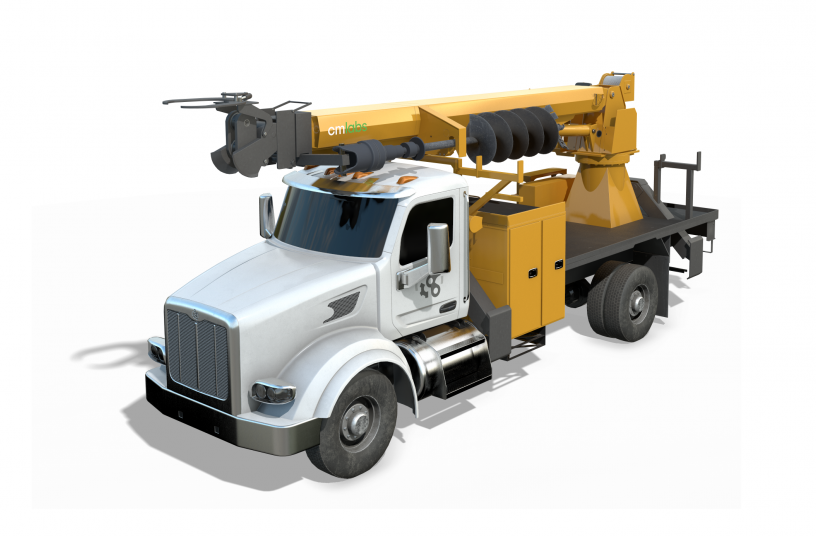 The Training Pack's progressive learning exercises gradually build skill and confidence and  include lessons that help prepare for certification testing, such as the Electrical Industry Certifications Association (EICA) crane exam. Trainees work on skills such as controls familiarization, and auger and pole control and setting. Performance metrics tracked during training exercises include safety violations and fuel efficiency.
"Safety was the number one consideration when designing our Digger Derrick Training Pack. Created in collaboration with our subject matter experts, the exercises offer operators a chance to practice risky maneuvers within the safety of our simulator," said Alan Limoges, Product Manager at CM Labs.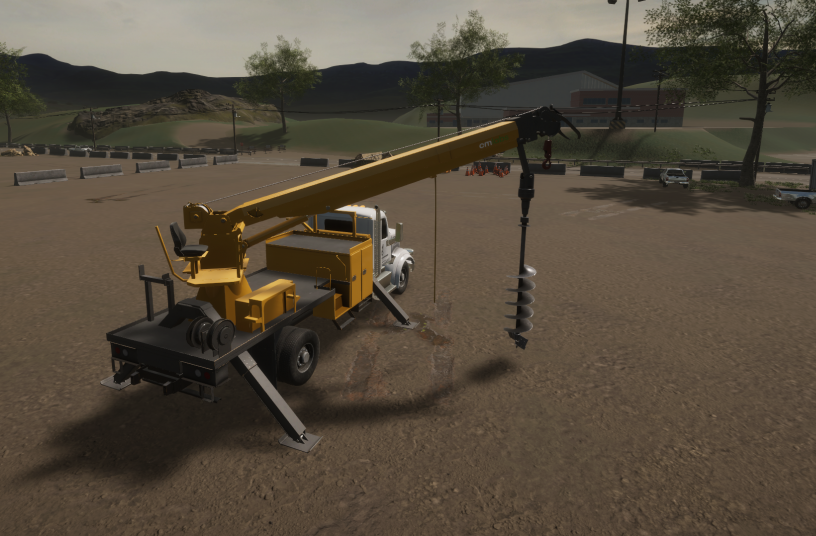 Applying CM Labs' proprietary Smart Training Technology™, the simulation accurately replicates machine behavior—providing real-world training opportunities to help improve safety and reduce the risk of accidents. Users gain an understanding of engine actions and machine stability during drilling and pole setting. Better understanding of the hydraulics, boom backlash and deflections, tipping behavior, and cable and hook during drilling and pole setting, combined with the earth (ground) simulation ensure safe and efficient maneuvers. The training pack replicates true engine vibrations and sounds, including hydraulics, variable RPMs, drilling, horns and crane overload alarms that are important audio cues for safe operation.
The Digger Derrick Training Pack is compatible with all of CM Labs' Vortex® Simulators, including the desktop Vortex Edge Plus, the motion-enabled Vortex Edge Max, and the high-immersion Vortex Advantage. The simulator training is part of CM Labs' range of lifting machines, making it ideal for training centers or organizations in the Utilities market.
Source: CM Labs Simulations Inc.