22 December 2021, 15:42
The widening of the AC range with engines in line with Stage V anti-pollution legislation (Normative EU 2016/1628) continues with the Yanmar 3TNV86CT-MCR, with a maximum power of 28.5kW (38.8HP)@ 2,600rpm, which will be fitted onto the new AC 4800 models, the TTR 4800 (the new steering isodiametric, reversible tractor with a hydrostatic transmission, with the option of a cab, designed for specialised agriculture and civil maintenance) and the SP 4800 HST (isodiametric with an articulated chassis, monodirectional, with hydrostatic transmission, cab, designed for the civil maintenance of roads and urban spaces) and the Tigre 4800 F (new steering tractor with different sized wheels designed for specialised agriculture). The choice of the Antonio Carraro R&D Department has fallen on a turbocharger with a 38.8hp power capacity, which improves torque and available power whilst maintaining lower noise levels and reduced fuel consumption. The Stage V engine comes with an anti-particulate filter and Common Rail injection system, an EGR cooling valve, for the recycling of exhaust gas along with a completely electronic management system for the control of the regeneration process of the anti-particulate filter without having to stop the vehicle. With this new addition, the partnership between AC and Yanmar has been strengthened further and offers the AC customers a better diesel option for this power range both in terms of performance whilst protecting the environment.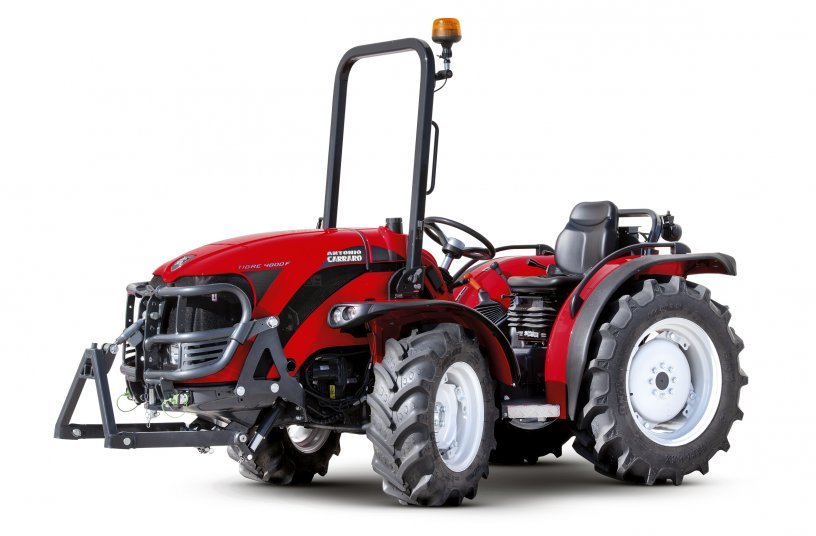 Source: Antonio Carraro S.p.A.